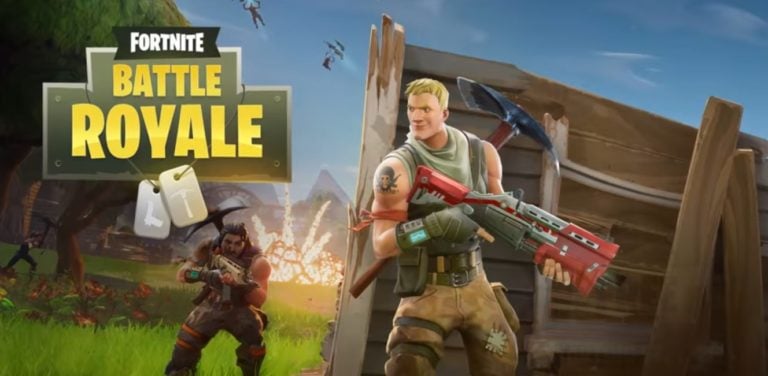 You can't even look at any tech news these days without seeing headlines about Fortnite: Battle Royale, whether they're about tips and tricks or technical problems or hot new items everyone wants to have. In this case, it's the last one on that list, as fans are raving about the new Fortnite Raven skin. Unfortunately though, it's not something you can earn. You'll have to shell out some cold, hard cash if you want the Fortnite Raven skin, which is purely a cosmetic look.
Would you pay $20 for the Fortnite Raven skin?
Fortnite players were already looking forward to the Raven skin, and it finally landed this week. The first reviews from players who have bought it are pouring in, and the general consensus is that it might be one of the best skins in the game.
Exclusive: Dan Loeb's Two New Stock Picks [Q1 Letter]
Third Point's Dan Loeb discusses their new positions in a letter to investor reviewed by ValueWalk. Stay tuned for more coverage. Loeb notes some new purchases as follows: Third Point's investment in Grab is an excellent example of our ability to "lifecycle invest" by being a thought and financial partner from growth capital stages to Read More
We started seeing leaked images of the Fortnite Raven skin days ago as fans shared them around social media. The skin was clearly inspired by Edgar Allan Poe's "The Raven," the dark, chilling poem that has a raven repeatedly stating, "Nevermore," in response to the musings of a narrator who's distraught over a lost love. The skin has a sort of Victorian look to it, glowing eyes, sharp feathers, and a dark mystique about it. The Epic team tweeted this image of the Fortnite Raven skin:
From the depths of the storm he knocks,
In the battle now he walks,
Breaking down the chamber door,
Available now, in the store.

New Raven Outfit and Feathered Flyer Glider in the shop now! pic.twitter.com/AOO8lENZYt

— Fortnite (@FortniteGame) April 6, 2018
Epic releases the Feathered Flyer Glider with the Raven skin
It sounds like the Fortnite Raven skin was an instant success, as not long after Epic announced that it was available, it revealed that it was having trouble processing payments for V-Bucks, the in-game currency needed to pay for such items. Many Reddit and Twitter users admitted that they had opened up their wallets to pay for the cosmetic skin, even though all it does is make the character look cool, without providing any additional powers.
The Fortnite Raven skin wasn't the only new goodie Epic released in the game this week. The other highly-anticipated new item that came out is the Feathered Flyer Glider, which goes well with the Raven skin. It's slick and black with blue feathers, and those who felt compelled to pay for the skin will probably want the matching glider.
The Raven skin is priced at 2,000 V-Bucks, while the glider sells for 800 V-Bucks. In real-world dollars, that amounts to about $20 for the skin and another $10 for the glider—just so you can look really cool while flying around inside a cartoon world blowing up other players. Epic is obviously laughing all the way to the bank with this one, as the new skin is obviously very popular, with hundreds of players running around in it, despite the price tag. It's only being sold for a limited time though, so if you have your heart set on getting it, don't wait long.