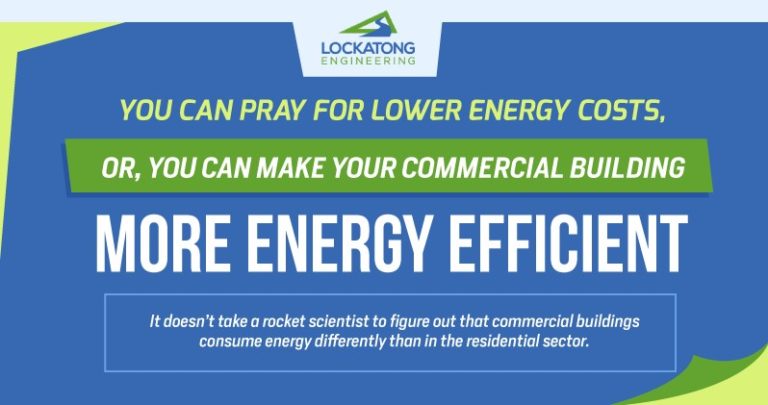 You Can Pray for Lower Energy Costs, or, You Can Make Your Commercial Building More Energy Efficient
Improving energy efficiency in commercial buildings has become a major concern for building owners and occupants with rising energy prices and growing climate change challenges. However, while there are many solutions available on the market, not all are cost-effective. And for those that work, their benefits are not yet to be fully realized because many building owners still do not understand the whole picture of energy efficiency – and what it takes to achieve such a feat.
Q1 hedge fund letters, conference, scoops etc
Hedge fund managers present their best ideas at Robinhood [In-Depth]
The latest Robinhood Investors Conference is in the books, and some hedge funds made an appearance at the conference. In a panel on hedge funds moderated by Maverick Capital's Lee Ainslie, Ricky Sandler of Eminence Capital, Gaurav Kapadia of XN and Glen Kacher of Light Street discussed their own hedge funds and various aspects of Read More
Unknown to many building owners and tenants, running an energy efficient building – retail stores, shopping malls, and office buildings, for instance – not only requires the improvement of current systems in the building. For a commercial building to be truly energy efficient, the management must also adopt more collaborative and coherent governance. In this approach, the landlord works together with the occupants toward a unified goal of energy efficiency.
The Role of Occupants 
According to studies by U.S. Environmental Protection Agency (EPA), buildings account for about 40% of the primary usage. To cut such significant energy use, sustainable building practices were recently developed such as the LEED and Enterprise Green Communities. But despite these initiatives, many building owners are still unable to achieve being energy efficient because they fail to control the most crucial aspect of energy efficiency: people.
In any building, though particularly in multipurpose properties, the people using the building ultimately decide whether or not it is going to be efficient. New equipment and cutting-edge technologies are only going to get the landlords so far if the people inside the building do not adopt them. As simple as that may sound, people who are uneducated about energy efficiency are also often found to be a barrier to long-term savings and performance of the building.
According to a study by the U.S. EPA in 2013, occupants contribute to 30% of building consumption. These findings only imply that when a building owner gets everyone who works or lives in a particular building on board with energy efficiency, substantial benefits can be realized.
When the occupants' behavior towards energy efficiency within the organization is improved, it can lead to measurable energy savings. Such change in behavior does not necessarily require the occupants to sacrifice their comfort, but rather to take small actions that can have a significant impact on the total energy consumption of the building, such as turning off lights, turning off computers when not in use, and switching to community printer.
Commercial Building Owners' Role
Tenants who do all they can to reduce energy waste in their leased space may do little to improve the overall efficiency of a poorly designed or inadequately managed building. Therefore, the building owners and managers still play a more significant role in ensuring that the building can achieve more significant energy reductions through partnering with professional engineers.
Professional engineers are often hired by building owners to design, develop, and evaluate all projects for cost reduction and improvement of energy efficiency. Aside from doing actual engineering work such as energy retrofits, they act as the experts that educate both the tenants and the building owner about the different ways to achieve energy efficiency in their day to day operations. They are also responsible for conducting energy audit so that high energy consuming areas and processes can be identified, and more energy efficient systems from such sources can be implemented.
Learn more about the benefits of running an energy efficient commercial building and ways to achieve it by checking out the infographic below from Lockatong Engineering.