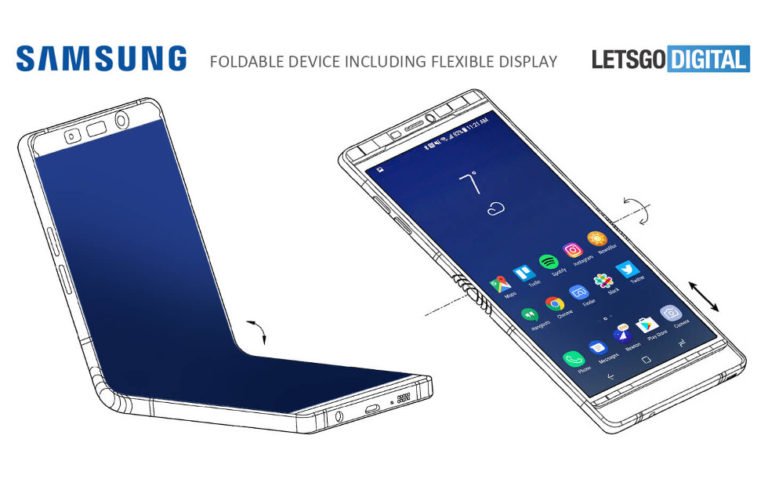 While the smartphone year is still relatively young, many consumers are eagerly anticipating a curved iPhone 11 and foldable Galaxy X that could come to define the industry. Apple and Samsung are obviously the two biggest names in mobile technology, but both of the mega-corporations have big plans for their product ranges in 2018.

Reports suggest that Apple is already planning a curved iPhone 11, which will come complete with a high-quality OLED display. Work is underway on this concept currently, and the latest rumors suggest that the device will respond without even being touched by users.
Bloomberg broke the story which suggested that the new patented Apple technology is being developed in order to ensure that the curved iPhone 11 is a massive success. While the iPhone X was extremely well received by both the public and critical community last year, it has already been suggested that it will be scrapped this year.
Connor Leonard Of IMC Explains: Here's What Value Investors Should Know About Moats
When it comes to value investing, one strategy that's often used is seeking out companies which have sizeable moats against competition. In a presentation for the Value Investing Club at Google earlier this year, Connor Leonard of the Investors Management Corporation explained two ways of looking at moats and how value investors can benefit from Read More
Ironically, this curved iPhone 11 will build on the example already set down by Samsung in some of its previous devices. Air Touch controls were included in both the Galaxy S4 and Galaxy S7 Edge, while Samsung was, of course, responsible for pioneering the curved screen initially.
It is believed that this new curved iPhone 11 screen will enable users to carry out tasks by holding their fingers near to the screen, as opposed to touching it, as is obviously the case currently. This could enable Apple to add another layer of controls to the already popular and sophisticated 3D Touch system.
However, some media reports have suggested that the logistical complexity of this new system will mean that it cannot be implemented until the iPhone 12 generation. There is also cost for Apple to consider, with the existing iPhone X having already shipped at a hefty $999 price tag.
It has also been suggested that the curved iPhone 11 will benefit from a display that curves inwards from top to bottom. This is rather different to the approach of previous releases, such as the LG G Flex, meaning that Apple will be putting its own stamp on the approach to the next-generation smartphone.
With Apple fans eagerly awaiting further news on this proposed curved iPhone 11, the by now legendary designer Martin Hajek has mocked up his impression of the next-generation smartphone. Hajek suggests that the device could ultimately somewhat resemble the Nokia banana phone, which featured in The Matrix movie.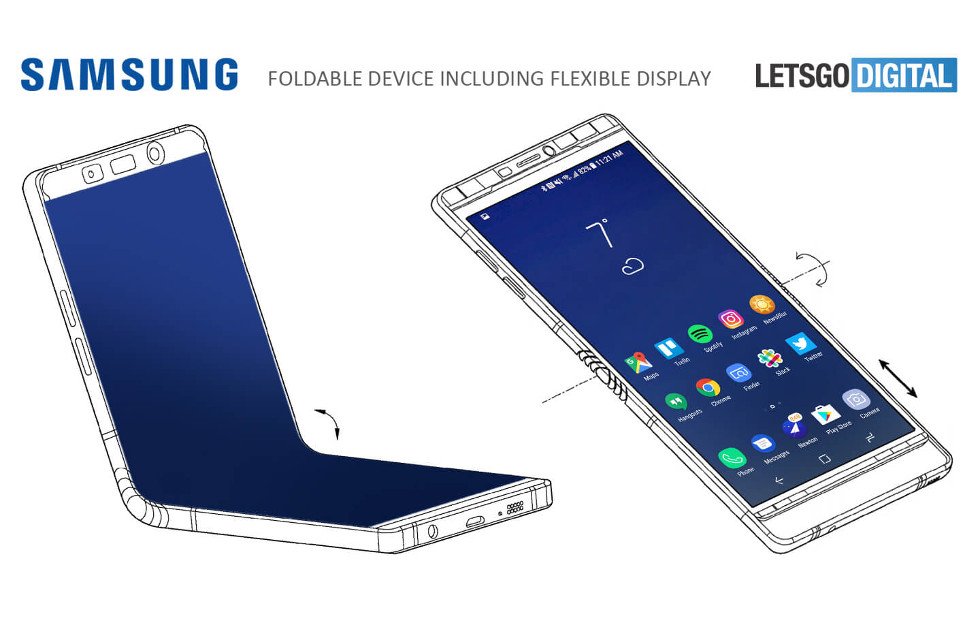 The foldable smartphone is also set to become a big part of the mobile landscape in the near future. Aside from the foldable Galaxy X from Samsung, it is rumored that Apple is also working on a similar unit. And this suggestion has been strengthened by a recently published patent, which points to a device capable of rolling up like a sheet of wallpaper.
But previous experienced suggests that Samsung is bolder with its innovations, and this means that the foldable Galaxy X is likely to appear ahead of any such Apple device. Indeed, executives from the corporation have already suggested that a foldable smartphone will appear in 2018; the only question is what form this will take, and precisely when it will appear.
The foldable Galaxy X has become a prototype title for this smartphone, and it is undoubtedly one of the most hotly anticipated devices in the mobile industry. It is believed that the smartphone will have a flexible screen capable of bending in all directions when the device emerges, and this would undoubtedly be one of the most innovative features to appear in any phone for quite some time.
However, undoubtedly the biggest problem for Samsung with the foldable Galaxy X will be the logistical issues involved. Salman Saeed – product manager of display technology for mobile tech firm Qualcomm – gave an interview recently in which he suggested that the Korean manufacturer was struggling to deliver this particular feature.
"They [the phone manufacturers] haven't cracked the material science right now to produce electrodes that can repeatedly withstand bending and folding," Saeed told TechRadar. However, he also struck a positive note on the potential of the foldable Galaxy X appearing in the foreseeable future.
"I think it's possible for them to do it. All of the tier one phone manufacturers are working very hard on this. The big phone makers all have these devices in their labs, but it's just a reliability issue at this point," Saeed suggested.
Other good news comes in the form of the suggestion from the Qualcomm executive that modern smartphones do indeed possess the processing power to deal with foldable displays. Saeed indicated that current releases from the processor giants will be capable of supporting four displays simultaneously, meaning that the foldable Galaxy X becomes a technical possibility.
The comments of the executive suggest that the Galaxy X could conceivably be delayed. While Samsung had intended to deliver the smartphone this year, it seems that this will be an increasing challenge for the mega-corporation.
But there is a clear necessity for a foldable Galaxy X in the Samsung product range. It is becoming increasingly difficult for even major manufacturers such as Apple and Samsung to impress consumers with conventional devices. Camera upgrades and other minor improvements are more than welcome, but major innovations such as foldable smartphones would certainly be a veritable boon for both companies.
The versatility of a foldable phone would also strike a chord with consumers in both western and eastern marketplaces, as the battle for emerging economies and the newly industrializing nations continues. Samsung's foldable Galaxy X could prove particularly popular in Chinese and Japanese marketplaces, in which consumers are particularly enthusiastic about such innovations.
As the smartphone industry seeks new ways to impress its client base, it seems that the curved iPhone 11 and foldable Galaxy X will both play a critical role.
Updated on