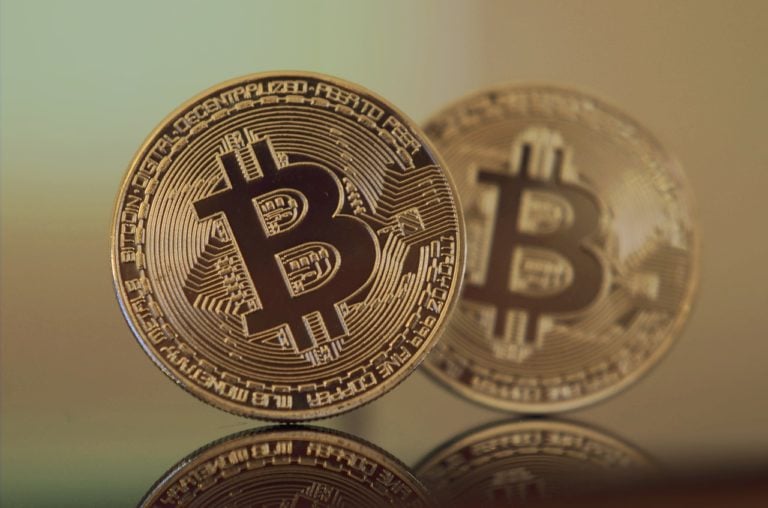 The bitcoin price continued to skid on Tuesday, with the bitcoin to USD trade sliding below $7,000 at one point. The price did rebound again, but it remains lackluster, as the cryptocurrency bear market continues and experts look for a hard bottom.
Bitcoin price records its worst Q1 ever
CNBC reports that more than $119 billion was erased from the bitcoin to USD price during the first quarter, making it the cryptocurrency's worst first quarter ever. Between January and the end of March, the bitcoin price plunged from more than $13,400 to under $7,000 for a nearly 50% dive, based on data from CoinDesk. Still, bitcoin did better than ripple, which plunged 77% between January and March.
Corsair highlights SPAC FG New America ahead of OppFi merger
Corsair Capital highlighted its investment in a special purpose acquisition company in its first-quarter letter to investors. The Corsair team highlighted FG New America Acquisition Corp, emphasizing that the SPAC presents an exciting opportunity after its agreement to merge with OppFi, a leading fintech platform powered by artificial intelligence. Q1 2021 hedge fund letters, conferences Read More
The cryptocurrency market has been struggling amid growing scrutiny by regulators as key markets around the globe try to gain control. The Securities and Exchange Commission has been attempting to assert its control over cryptocurrencies by emphasizing that securities laws do apply to them. Meanwhile, South Korean and Chinese regulators have also been cracking down on the crypto market, while the Bank of England and others call for greater regulation of the market.
Bitcoin to USD price finally forms the death cross
On Sunday, the death cross that chart technicians had been warning about on the bitcoin to USD price chart finally appeared when it fell under $7,000. Before the chart pattern appeared, some technicians warned that it would be a bad omen, although others suggested that it would signal a rally. Thus far, bitcoin has clawed back some of the losses it racked up during the first quarter, but the price remains lackluster. ThinkMarkets analyst Naeem Aslam told MarketWatch that the next challenge for bitcoin to USD is the 200-day moving average.
Experts at FX Street peg the next resistance level for bitcoin to USD at about $7,900, which was previously serving as support, but they warned that the trade may not yet have enough strength to upshift from the deep bear market it has been in. They also explained that the bitcoin to USD trade had previously been supported in the mid-$6,000 range. If the bitcoin price does pick up enough momentum to break through the resistance at $7,900, they expect a rally much higher, possibly a retest of the $10,000 level.
Bitcoin price could be set to plunge: researchers
So far, it looks like the rally in the bitcoin price is holding for now, but a group of researchers based in Switzerland is forecasting a steep decline before the end of the year. ETH Zurich professors published a paper last month in which they explained how "Metcalfe's law" applies to the bitcoin price.
According to the MIT Technology Review, they warned that the number of new active bitcoin users is growing at slower and slower rates, which implies that the market capitalization's growth will slow as well. The professors see bitcoin's market cap at no higher than $77 billion, marking a more than one-third decline from where it stood on Monday. They warned that the market could experience "many months of volatile sideways bitcoin prices," followed by a deep correction, citing four previous bubbles in the bitcoin to USD price.