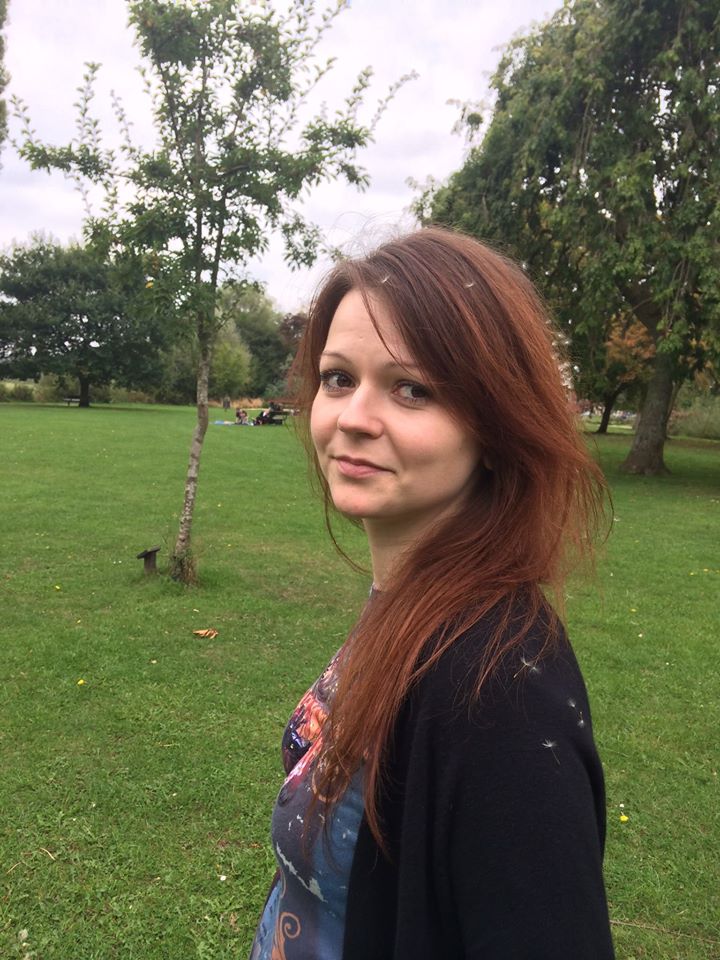 Yulia Skripal, 33, the daughter of former Russia spy Sergei Skripal, is no longer in critical condition after being poisoned with a deadly nerve agent less than one month ago.
Thursday, the Salisbury NHS foundation trust announced Yulia Skripal is in a stable medical condition, but is still receiving 24 hour medical treatment. Many expected Yulia to never recover, but she is reportedly awake and speaking.
Yulia Skripal was poisoned with a nerve agent alongside her father, Sergei Skripal, 66, who was once a double agent and Russian spy. Her father is still in critical condition, but stable.
Hedge fund managers present their best ideas at Robinhood [In-Depth]
The latest Robinhood Investors Conference is in the books, and some hedge funds made an appearance at the conference. In a panel on hedge funds moderated by Maverick Capital's Lee Ainslie, Ricky Sandler of Eminence Capital, Gaurav Kapadia of XN and Glen Kacher of Light Street discussed their own hedge funds and various aspects of Read More
The medical director for the Salisbury district hospital, Christine Blanchard said:
I'm pleased to be able to report an improvement in the condition of Yulia Skripal. She has responded well to treatment but continues to receive expert clinical care 24 hours a day.
I want to take this opportunity to once again thank the staff of Salisbury district hospital for delivering such high-quality care to these patients over the last few weeks. I am very proud both of our frontline staff and all those who support them.
The Double Agent
Sergei Skripal was a convicted double agent. He had been jailed in Russia after his spying for MI6, British intelligence, was uncovered. In 2006, Skripal pleaded guilty to charges of high treason and selling state secrets to the UK and was sentenced to 13 years in a Russian labor camp. He received a reduced sentence for cooperating in the case.
During his time working as a double agent, Skripal revealed the identities of dozens of Russian spies to MI6. Even after he retired from military service in Russia in 1999, Skripal still was able to pass information on to MI6.
After a spy swap between Moscow and London, the former Russian spy moved to Salisbury in 2010 with his wife Lyudmila, son Alexandr (Sasha), and daughter Yulia. Skripal's wife and son both have passed away since moving to the UK.
Skripal was one of four spies swapped for 10 Russian spies caught in the west including the famous Anna Chapman.
The Attack
Yulia and her father were poisoned with the nerve agent novichok, which had been smeared on the front door of their house. Scotland Yard said in a statement, "Specialists have identified the highest concentration of the nerve agent, to date, as being on the front door of the address." Smaller traces of the novichok were found around Salisbury.
Sergei and Yulia Skripal were found unconscious on a park bench in Salisbury on March 4 after Yulia returned from Moscow, where she now lives. The former Russian spy and his daughter were expected to suffer permanent brain damage. The attack is the first known chemical attack carried out on British soils since World War II and has been likened to the murder of a former KGB agent, Russian spy, and critic of Putin in London in 2006, driving relations between the UK and Russia into near Cold War levels of tensions. Making matters worse, it's possible that up to 130 locals were exposed to the deadly nerve agent, while a local police officer who responded to the scene was also poisoned and hospitalized. He was discharged from the hospital on March 22. The UK government has placed the blame for the attack and contamination on Moscow.
After the attack, both Yulia Skripal and her father were in critical condition. Interviews with family and friends indicated that few expected the Skripals to recover. Skripal's self proclaimed "best friend" told Sky News he believed the father and daughter would never recover and should be allowed to die, rather than be kept alive by artificial means.
A cousin of Yulia Skripal told the BBC, "Out of 99% I have maybe 1% of hope. Whatever it was has given them a very small chance of survival. But they're going to be invalids for the rest of their lives."
The Nerve Agent
The UK has blamed Russia for the attack largely due to the nerve agent used, novichok. Novichok is only known to be manufactured in one location, a military research facility in Northern Russia.
Novichok was originally developed by the Soviet Union. This nerve agent is incredibly deadly, more deadly even than sarin, the nerve agent that has been used on civilians throughout the civil war in Syria. Little is known about novichok, but it is believed to be 10-100 times more lethal than normal nerve agents.
250 British counter terrorism detectives are actively investigating the case in Salisbury. The UK has asked the Organization for the Prohibition of Chemical Weapons (OPCW) to investigate the attack and corroborate what the UK already expects via their own investigation. Theresa May said, "We are working with the police to enable the OPCW to independently verify our analysis."
Diplomatic Response
If the OPCW finds that novichok was in fact used in the attack, they will then request to visit Russia to uncover and destroy any potential stockpiles of the deadly nerve agent. If Russia refuses, it could lead to a diplomatic situation involving the UN.
Most NATO and European Union countries responded to the attack by expelling Russian diplomats. As of Wednesday, over 150 Russian officials were expelled from more than 20 countries. This is the largest expulsion of Russian diplomats in history. Monday, the White House announced 60 Russian diplomats would be expelled from the US and the Russian consulate in Seattle would be closed. These countries claim each diplomat is actually acting as Russian spy.
In response to the mass expulsion, Theresa May said, "We have no disagreement with the Russian people who have achieved so much through their country's great history. But President Putin's regime is carrying out acts of aggression against our shared values."
Moscow has threatened a retaliation, the details of which remain unclear. Russian propaganda claims the attack was carried out by Britain to stoke the fires of anti-Russian hysteria, while the US has pressured and blackmailed other countries into expelling Russian diplomats. Russian Foreign Minister Sergey Lavrov said Tuesday the expulsions are the "result of colossal pressure and colossal blackmail, which is Washington's chief instrument in the international scene… Rest assured, we will respond."