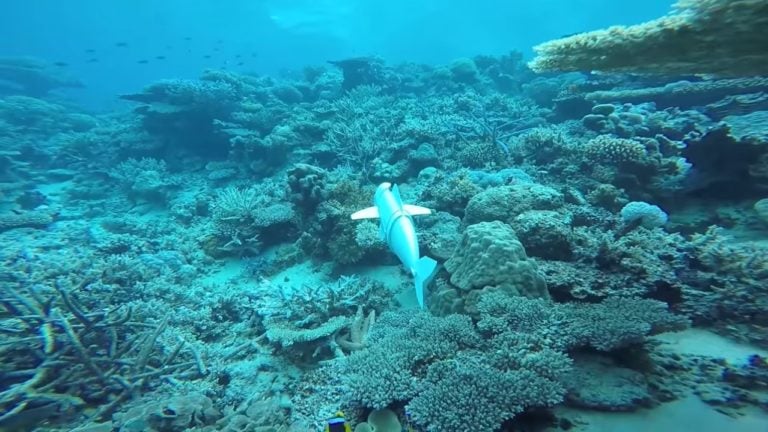 A team of researchers at MIT have designed SoFi, a soft-bodied robotic fish that will be used to monitor and study real fish.
SoFi
While swimming robots have been developed in the past, the development of SoFi is significant because it is the first robotic fish to be able to survive in actual ocean conditions for an extended period of time – a quality that is quite important given the task that this robotic fish is intended to carry out.
[Exclusive] DG Value Underperforms In H1, Sees Growing Number Of Distressed Opportuities
Dov Gertzulin's DG Capital has had a rough start to the year. According to a copy of the firm's second-quarter investor update, which highlights the performance figures for its two main strategies, the flagship value strategy and the concentrated strategy, during the first half of 2022, both funds have underperformed their benchmarks this year. The Read More
The study detailing the development of the robotic fish was published Wednesday in Science Robotics, and within the authors describe how SoFi performed near flawlessly during a test in a coral reef off of Fiji, swimming effortlessly in three dimensions while controlled by a diver armed with a controller.
According to Daniela Rus, director of the Computer Science and Artificial Intelligence Laboratory at MIT and leader of the work, the research has the potential to change the way we approach studying aquatic life moving into the future. In statements to a number of outlets, she has stressed the significance that creating a robotic fish that functions like SoFi will have for marine study.
SoFi the robotic fish is around the size of an actual small fish, weighing just 3.5 pounds and measuring in at a foot and a half long. The robot is controlled via a hydraulic pump that moves water through the tail from side to side – even enabling SoFi to navigate around the watery environment just as a fish would.
While the development of SoFi is groundbreaking in and of itself, it's even more significant in that the robotic fish is almost entirely 3D-printed – potentially opening up use of the robot to scientific tea