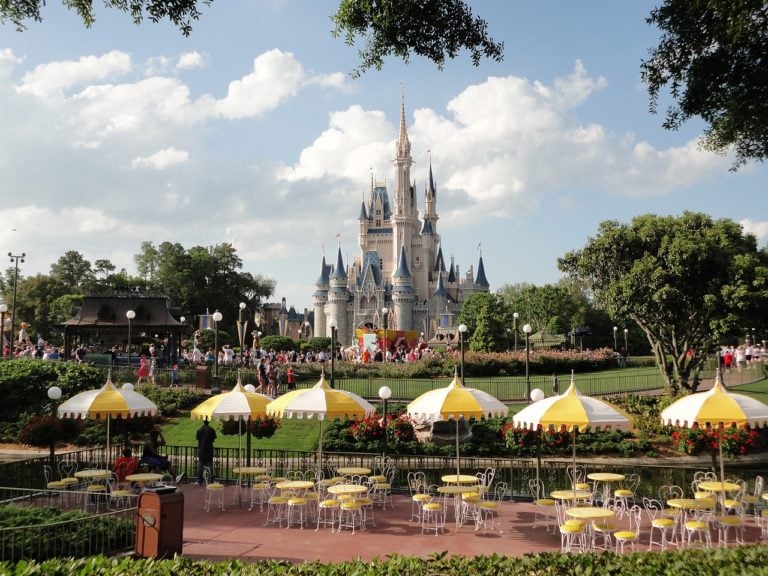 Many people dream of going to Disneyland, but when they finally get there, the magic of the place is overtaken by the reality: long lines and more time spent waiting than actually riding rides. For those who are attracted to the idea of seeing Disneyland without the experience of riding on any rides, there is a new option. Google Maps will soon have Street View images of 11 Disneyland locations, enabling people to visit the parks virtually before deciding whether it's worth braving the lines and humid or rainy weather.
The search engine giant announced that it's bringing 11 Disney parks to Street View on Google Maps in a blog post today. Of course, looking at Disneyland on Google Maps isn't anything like actually going there, but it could help you decide whether you actually want to spend the money and make the effort to go there.
If you have already decided that you're going, then the images could help serve as a planning tool so that you can get the most out of your visit. There is certainly a lot to see and do at Disney parks, so being able to check some things out ahead of time can help you decide which parts of the parks you definitely want to see. It may be only a matter of time before Google Maps expands to Disney parks in other parts of the world, but for now, you'll just have to settle for parks located in the U.S.
Khrom Capital Up 61% In 2020: Buys This Pandemic Winner [Exclusive]
Eric Khrom's Khrom Capital returned 61% net of fees and expenses in 2020, according to a copy of the firm's full-year letter to investors, which ValueWalk has been able to review. Q4 2020 hedge fund letters, conferences and more Following this return, since inception 13 years ago, the fund has returned 877% gross vs. 255% Read More
The 11 parks that are going to Street View are all in Florida and California. In Florida, Google Maps now includes Street View images for: Pandora – the World of Avatar; the Magic Kingdom; Epcot Center; Epcot Morocco; Disney Hollywood Studios; Disney's Typhoon Lagoon Water Park; and shopping and dining destination Disney Springs. In California, there are now images for California Adventures; Guardians of the Galaxy; and Mickey and Minnie's Houses in Disneyland Park.
Those who have spent a lot of time looking at Google Maps know how fascinating they can be, but sometimes what's captured on the images is rather unusual, like what YouTube channel Secureteam10 spotted on images of an island near Antarctica. The creators of the channel suggest that the image of these coordinates show an alien spaceship that crash-landed, skidding across the snow.
Multiple media outlets were quick to find other, more likely reasons for the odd-looking image. One expert suggested that it may have been caused by an avalanche, noting that there's debris nearby where it looks like part of a glacier collapsed. This isn't even the first time someone has claimed that Maps showed an alien spacecraft. Someone else thought there was one near the famous Area 51 late last year.