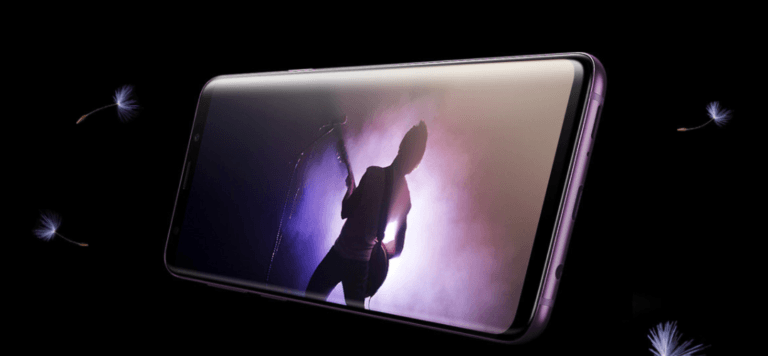 It seems like the more expensive smartphones get, the more problems they have right out of the box. Samsung has touted the Infinity display on the Galaxy S9 and S9 Plus, but some users are finding out that it may not be as nice as advertised. Threads posted on Samsung's forums and also on Reddit indicate that quite a few Galaxy S9 and S9 Plus buyers are having problem with dead spots on the touchscreen, which certainly takes away from the experience.
Complaints of dead spots on the Galaxy S9 and S9 Plus
Those who are experiencing the dead spots on their Galaxy S9 say it's basically like part of the touchscreen just doesn't work very well. The phone might pick up some touches in the dead area, but it's enough of a problem that there's very obviously some dead spots on the screen. Something else about this problem that's interesting is that it doesn't sound like the same part of the screen is dead on all the handsets that are having this problem. For example, one user said that the strip across the top where you would normally pull down the notifications is dead, while others are saying that the dead spots are in other parts of the screen.
Alluvial Fund May 2021 Performance Update
Alluvial Fund performance update for the month ended May 2021. Q1 2021 hedge fund letters, conferences and more Dear Partners and Colleagues, Alluvial Fund, LP returned 5.4% in May, compared to 0.2% for the Russell 2000 and 1.0% for the MSCI World Small+MicroCap . . . SORRY! This content is exclusively for paying members. SIGN UP Read More
At this point, it sounds like Galaxy S9 Plus users may be experiencing more problems with dead spots on the screen than users of the standard S9. However, there are reports from owners of both handsets, so if you have the smaller S9, then it wouldn't be a huge surprise if you are having this issue. It seems like a lot of those who are complaining about this issue are saying that they bought the phone directly from Samsung, so it's unclear whether carrier versions of the phones are affected as often as the unlocked models.
Only fix so far is to replace the phone
Many of those who are complaining on the forums about the dead spots on their Galaxy S9 or S9 Plus are saying that Samsung is sending them a replacement handset, so the issue seems to be pretty bad. Unfortunately, it sounds like the S9 could be on backorder, which means that some users could be left without a phone for a while, which is especially a problem for anyone who traded in their old phone.
It isn't exactly unusual for there to be big problems with a new hot phone to hit the market. The Galaxy S9 and S9 Plus are also having problems with Samsung Pay. Other popular handsets have had problems with their screens as well, like the burn-in problems experienced by iPhone X and Pixel 2 owners.