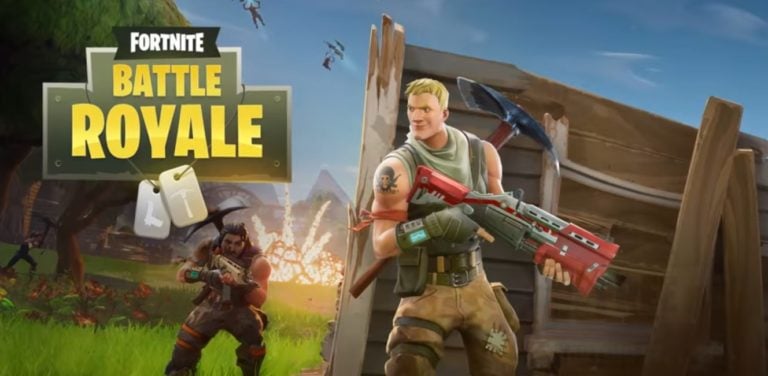 Fortnite Mobile is the most recent blockbuster to hit the app store, and if you're lucky enough to get an invite code, you've likely spent quite a few hours already in the game battling for that top spot in an action-packed, battle royale arena. Here's our list of Fortnite Mobile cheats, tips, and tricks to help you get an edge up on your opponent and take your gameplay to the next level.

While there are no Fortnite Mobile cheats, per se, as those would likely get you banned, there are some tips and tricks you can keep in mind to elevate your gameplay to the point where it might even seem like you're using cheats. Combat in the game isn't particularly difficult or bizarre, but it's certainly helpful to have an idea of what you need to do when you drop from the Battle Bus and dive (literally) headfirst into combat.
Controls
Morningstar Investment Conference: Gabelli Funds On Where To Invest Amid Inflation
Numerous news headlines have trumpeted major concerns about inflation, which has been at 40-year highs. But how should investors handle inflation as it pertains to their portfolios? At the Morningstar Investment Conference on Monday, Kevin Dreyer, co-CIO of Gabelli Funds, outlined some guidelines for investing in the age of inflation. Historic inflation Dreyer started by Read More
One of our best Fortnite Mobile cheats, tips, and tricks is to make sure you have a solid command of the controls. The thumbstick on the left of the screen is used to move your character, and tapping on the screen will fire a shot at whatever is currently in your crosshairs. The button on the left is also used to shoot, but we recommend getting used to tapping on the screen in order to shoot. As Fortnite Mobile cheats of sorts, understanding how to use the controls and react seamlessly will help you go head-to-head against players on platforms with more traditional control schemes such as that on PC. The right side gives you three virtual buttons, one to switch between crouching and standing, one to zoom if you're using a weapon like a sniper rifle, and the jump button – which brings us to another of our Fornite Mobile cheats, tips, and tricks – making yourself a hard target.
Keep Moving
As you very well know, the primary objective of Fortnite Mobile is to end up the last man standing – eliminating your opponents or having them eliminate each other one by one until you're the only player left. While having the skills to aim and take out opponents is important, equally important is the ability to avoid getting killed. One of our best Fortnite Mobile cheats, tips, and tricks is to make sure you're moving around and jumping as much as possible. A target standing still is much harder to hit than someone who is specifically making themselves a nuisance to attack. Take advantage of the jump button and make yourself as difficult to hit as possible.
The Right Gear
If you're new to Fortnite, you may be a little overwhelmed by the weapons and items system. One of the best Fortnite Mobile cheats, tips, and tricks is to make sure you're outfitting yourself with the best gear possible. While there are no character stats in Fortnite – a change that is necessary in order to keep the PVP as balanced as possible – weapons do have varying strengths and have a large impact over how much damage you can do. One of the best of the Fortnite cheats, tips, and tricks is to make sure you have the highest grade weapon possible in each of the slots on your bar.
The rarity system is as follows.
Common – gray
Uncommon – green
Rare – blue
Epic – purple
Orange – legendary
Other General Fortnite Mobile Cheats, Tips, and Tricks
As far as other Fortnite Mobile Cheats go, consider the following:
Make sure you're looting every enemy. When you kill an opponent, being able to take what's in their inventory is a big part of staying competitive as you move into the late game where everyone has more items, weapons, and shields.
As mentioned above, keep jumping. Make yourself as hard to hit as possible in order to ensure survival. Other survival tips include maxing out your shields as often as possible to make sure you have a healthy buffer when it comes time to fight.
While the controls on iOS may be a little harder to get used to than with PC or another console, you do have a unique advantage in that the heads up display gives you visual cues regarding footsteps when enemies are close enough to be heard, as well as arrows that show you which direction you're being shot at from when you're taking damage. This helps make up for the disadvantage of being on a much smaller screen, so always pay attention to those hints.
As you jump back into the game, keep this Fortnite Mobile cheats, tips, and tricks in mind to make sure your next match is a win.
Updated on