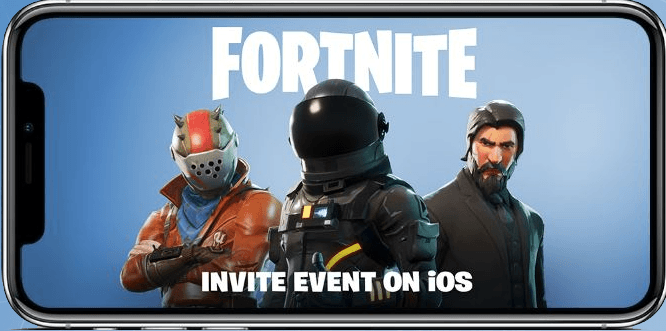 The hottest Battle Royale title has made its way to mobile, but to play on your iPhone you'll need a Fortnite Mobile invite code. If you're one of the lucky few who signed up previously, you should now be able to download the game.
The Battle Royale genre has been around for quite some time. The appeal of a massive battlefield where (in some cases) hundreds of players try to eliminate each other in order to be the last one standing has proven to be wide, with thousands and thousands of players downloading titles like PlayerUnknown's Battlegrounds (PUBG) when it released onto steam in the past months. However, the new title that has everyone talking is Fortnite, and with a Fortnite Mobile invite code you can take the same action you've grown to love on the PC and consoles and bring it to your iOS device.
ValueWalk's October 2022 Hedge Fund Update: Haidar Capital Surges 225%
Welcome to our latest issue of ValueWalk's hedge fund update. Below subscribers can find an excerpt in text and the full issue in PDF format. Please send us your feedback! Featuring investors exit long-short hedge funds, the oil market is now "broken", and Haidar Capital surges 225%. Q2 2022 hedge fund letters, conferences and more
If you didn't make this round of invites, worry not as developer Epic Games will be sending more soon.
"Today we're emailing the first round of invites for the Fortnite Invite Event on iOS. This is the initial round of invites. We will be sending more in the coming days and weeks, so if you don't get one right away, don't worry."
If you have the Fortnite Mobile invite code in your email, you can download the game now. If you haven't received one and would like to sign up for an invite, you can do so by visiting fortnite.com/mobile.
As far as the Fortnite Mobile invite code goes, the game is currently only available for download on iOS devices. While the team does plan to bring the game over to Android "in the next few months," it appears as if Apple users come out ahead when it comes to getting into the Battle Royale action on your mobile device.
If you're on Android and are itching for the final release, there's actually a clone of the game that functions quite similarly called FortCraft that is now available for download on both iOS and Android. It's quite similar, so it will be interesting to see if it's allowed to stick around once the phase for the Fortnite mobile code ends and it's available for download by a wider audience. Still, in the meantime, it's a good option for Android users who want to get a taste of the action and can't wait a few weeks or months to get their own version.
Fortnite has managed to take the attention away from the massive success of PUBG with the introduction of a competing game that is polished and adds a unique focus for the gameplay: construction. By allowing people to build walls and ramps high into the air, people can use materials they gather for unique protection or offense purposes. Combined with a stylized and colorful aesthetic that is a stark departure from the more realistic graphics of PUBG, Fortnite has managed to do something special in that it is both poaching users from the aforementioned game as well as drawing in a new crowd that wasn't originally interested in the genre.
With a number of new battle royale games hitting the market in the coming months, it will be interesting to see if Fortnite can maintain its massive appeal. For those with a Fortnite mobile invite code, however, the game will be fresh and exciting as they get to experience the action in a brand new format.