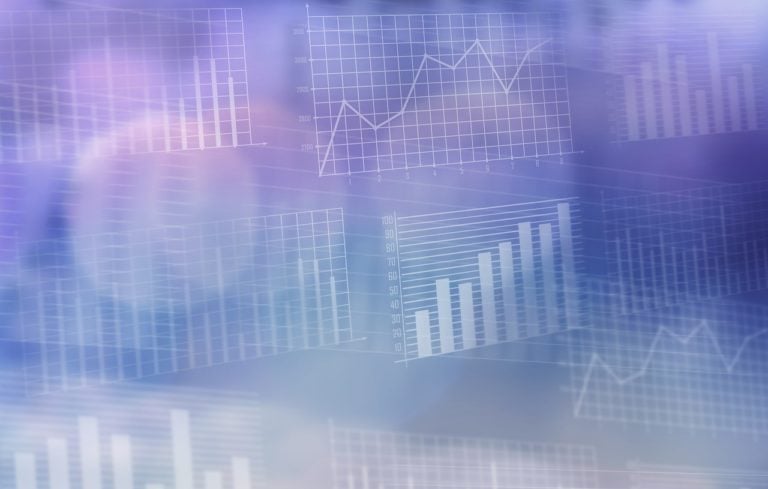 News of the record-setting crash in the US stock market doubtlessly dominated business news recently. However, this should not cloud other things, especially the positive, happenings in the US economy. As posted by a contributor on Forbes, business and industry in the US have started to invest actively in new equipment and production facilities. This is expected to help boost overall GDP growth for 2018. If it continues, it is believed to set up the foundation for future prosperity not only for companies but also for employees.
[REITs]
David Einhorn At The 2021 Sohn Investment Conference: Buy These Copper Plays
There's a gold rush coming as electric vehicle manufacturers fight for market share, proclaimed David Einhorn at this year's 2021 Sohn Investment Conference. Check out our coverage of the 2021 Sohn Investment Conference here. Q1 2021 hedge fund letters, conferences and more SORRY! This content is exclusively for paying members. SIGN UP HERE If you Read More
Consumers and Businesses Spending More
As posted by ABC News, Americans are becoming more optimistic about the US economy's direction. This confidence has fueled more spending. Businesses are buying more machinery, computers, and other hardware or equipment for business use. Not all companies have the funds readily available to spend, though. That's why some resort to loans while others turn to invoice financing services like the one provided by Fundbox invoice factoring & financing.
Having a healthy economy with a positive outlook is an excellent opportunity to spend for business expansion or new ventures. This is what's happening in the UK at present. Invoice financing has hit a record high in the UK with a 13% year-on-year increase as the UK exporting industry is seen to be growing. UK Finance notes that there is an increasing understanding among businesses of varying sizes on how invoice finance and lending based on assets can support them while they grow.
Improving Jobs and Wages
Businesses have been hiring at a steady pace and it is believed the unemployment rate will be driven down further. Unemployment in the US at present is already at a 17-year low at 4.1%. Some economists are optimistic that the unemployment rate could further decrease to 3.5%. Many businesses have also started offering higher pay. This is evidenced by the increase in wages for the January jobs report. Wages and salaries increased in the last three months of 2017 as businesses started offering higher pay to fill positions they struggled to fill.
Good Household Finances
American household finances are seen to be in decent shape. In the July to September quarter (2017), Federal data showed that US household debt equaled 95% of disposable income. This includes all types of debt, from credit cards to student loans and mortgages. In comparison, the household debt to disposable income ratio before the recession was at around 120%.
The US savings rate, however, is a different story. Based on a study by the Bureau of Economic Analysis, savings have plummeted to a 12-year low. The Bureau of Economic Analysis study revealed that the US savings rate dropped to 2.4% in December 2017. This is the lowest savings rate level since 2005.         Nevertheless, this plummet may not be considered to be a threat. Economists believe that the reduction in the savings rate is just a natural consequence of a good economic situation. The savings rate is expected to bounce back in the next few months.
Favorable Global Economy
The United States economy is believed to be fundamentally strong despite the recent developments in the stock market. One of the reasons for this is the global economy. The world's economies have mostly been on the rise. More than 100 countries have enjoyed faster growth in 2017 according to the International Monetary Fund. Japan's economy had expanded for seven consecutive quarters. This is the longest growth streak for the Japanese economy since 2001. European nations that share the euro currency expanded by 2.5% in 2017, the most in 10 years. These economic growth improvements in different major economies tend to be beneficial to the world's largest economy, the US.
The Risks
Certainly, not everything is positive news when it comes to the US economic outlook. There are risks and threats on the horizon. For one, as companies raise salaries and wages, they usually tend to raise prices. This can speed up inflation. The rising inflation, subsequently, results in the need to raise key short-term rates to keep borrowing and spending in check. The imposition of higher interest rates, in turn, helps control inflation.
Fed officials earlier suggested that they expected to increase rates three times in 2018. However, because of the recent good news on jobs and wages, economists believe that the planned interest rate hikes will be accelerated. Some investors are anxious about the prospect of accelerated interest rate hikes, though. Efforts of the Federal government to tighten credit may end up backfiring. Some economists fear that it could trigger an economic downturn.
Moreover, there's also the lingering threat of a government shutdown. If the government fails to immediately put an end to the government shutdown, the economy may be adversely affected. Likewise, President Trump's effort to restrict global trade is also regarded as a risk since it can sour investor interest and relationships with other countries. Also, there's the risk of incurring more than $1 trillion in budget deficit in view of the tax cuts and higher funding for military and disaster relief.
Positive Outlook
As posted on Bloomberg, the stock plunge problem needs to be much worse to derail the US economy. There's a consensus that the United States economy is indeed in good shape. The world's largest economy appears to be enjoying solid gains in terms of spending, investments, and hiring. It would take a stock market plunge in the 20% territory to pose a real threat to the US economic expansion.
The stock market is not the entirety of the US economy. Unless the stock market continues falling and fails to rebound, economists believe that it is unlikely for the stock market to adversely affect the growth trajectory of the US economy. The broader US economy has only exhibited few signs of distress, which are not enough to offset the 2.6% growth in the fourth quarter of 2017, the positive Labor Department figures, and gains reported in the manufacturing and service sectors.
Bloomberg's economists say that there's a high correlation between the equity market and consumer confidence. The more than 1,100-point plunge in the stock market is likely a one-off sell-off and is unlikely to leave a negative impact.