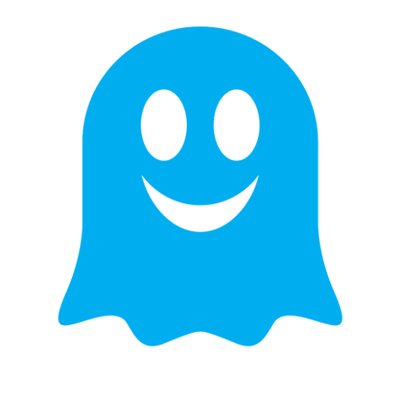 The process of turning on a computer sounds pretty simple, right?
But when a PC is turned on, many things start running so they can finish their specific goals.
For sure, all of us (the general internet users) see a typical screen with a lovely background photo, yet that's not all.
Odey's Special Situations Fund highlights Formula One and Shaw
The Odey Special Situations Fund was down 0.27% for April, compared to its benchmark, the MSCI World USD Index, which was up 4.65%. For the first four months of the year, the fund is up 8.4%, while its benchmark returned 9.8%. Q1 2021 hedge fund letters, conferences and more The Odey Special Situations Fund is Read More
Many processes are happening behind the wall, billions of bits of data are vigorously mixing away in beautiful sub-molecular level.
It's incredible when you connect this device (the computer) to the world wide web; a colossal process begins happening. Sure, in the background, far from you and me to see.
But, I need to mention you that these are critical processes that need to happen in a specific place so it can help in realizing the internet connection. Also, I want to point out that these processes are benign.
However, not all of them are benign or gentle – because the sad news is that many of these processes can be invasive, rude, damaging and sometimes dangerous.
In the past of world wide web as the 90's, when you visited a website that was all.
You only had to type http://www in the address bar of your browser and tap the enter key – and the desired page was in front of you.
To get you more close to the idea. All one could see at that time was coming from the website only.
From text lines, images, each button clicked and the story – everything came from that site, the unique one.
Because all the data connected to that website came from the site's servers (computers storing vast amounts of data and serving it) – as everything you ever saw was from there, that site, no other source.
In our days though, the current digital age, such case is quite rare. Now on many of the websites (let it be news or entertainment ones), the content comes from somewhere far, far away.
Besides this, you get to connect from medium to large websites and the substantial virtual thing that's behind your eyes working on the device.
Moving on, since they know about the new person (the customer, you) – the website will connect you to scores of other kinds of Internets.
Sites do that by alerting each other about you and beginning to enable hidden connections, created to wipe every data about you (the customer).
Tracking
Now websites inject invisible codes and small images turning trackers on, which will begin spying on you.
Also, each page accessed and each click made gets recorded and sent to multiple tracking companies to exploit and analyze.
Cookies
Another annoying thing you might have encountered is "cookies."
Websites send tons of cookies to your computer, which are small files made to identify you and have a constant look at your online activity.
This activity happening behind is harmless but still was created for a marketing purpose to turn you into a paying customer.
Sadly, it's instigated by the internet cartels, who buy cookie-dumping and tracking spaces on famous websites.
By using trusted sources as a cover, the cybercriminals also stay on look-up to spy on the internet (all the activities) of yours, with the hope to trick you.
But things do not end here. The party possesses US's NSA (National Security Agency) and China's 3PLA (Third Department of the People's Liberation Army).
Both have their tails on tons of cookie-dumpers and web trackers all over the world wide web.
Experimenting
Admittedly, we all are behind the scenes. But there are some exciting tools made for people like us to see what is "really" going on our computers while we are online.
One useful tool I know works well on all major browsers including Firefox browser, Google Chrome, Internet Explorer, Safari and more – is Ghostery.
To get it you proceed to ghostery.com and choose the purple "Install Ghostery" and then add to your browser from there.
I warn you to get ready to be shocked from website to website.
Because you are going to see tons of junk sites that leave traces on your PC and scores of trackers that were spying on you.
A short example, go to time.com it's the home site of Time Magazine. Here the Ghostery setup will show the shocking number of 174 web trackers looking over you.
Among them are, Yahoo Ad Exchange, Outbrain, Dotomi, and OpenX.
In fact, websites are crazy; the New York Daily News has more than 100 trackers too. CBS has 104, Newsweek interestingly only 26 and Walmart recently launched no more than 40 trackers.
Thankfully, the University of Oklahoma showed just 8.
The good news
Ghostery has the option to block cookies and website trackers. Coming with the benefits of speeding up the page loading; and the main thing, enhancing privacy.
It is a lifesaver and can be a perfect option for each of us if we want a much secure life, online.
All in all, the online world is becoming less and less secure day by day, yet there are options as Ghostery that can help us out.