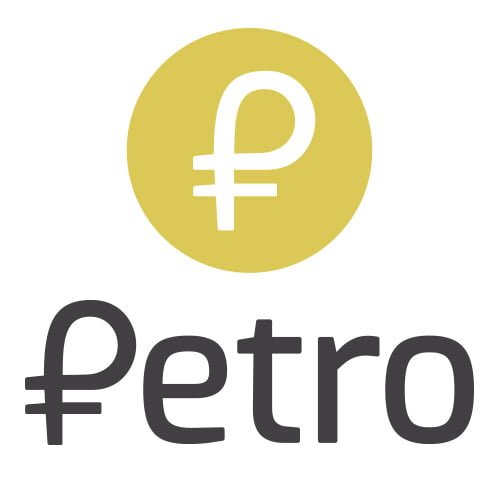 With the Petro presale launch on Tuesday, 20th February, 2018 Venezuela becomes the first nation to launch a federal cryptocurrency. Around the final weeks of 2017, the Venezuelan government had announced its plans to launch its digital currency. With a vast reserve of fossil fuels, the country is facing a severe economic collapse not seen anywhere else in recent times.
Can petro reign in the galloping inflation for Venezuela?
From about 20% in 2012, Venezuela is staring at a potential 13000 % inflation by the end of 2018. Before oil prices climbed down from about $100 a barrel to the neighborhood of $40 barrels, Venezuela was a happy democracy riding piggy back on its oil reserves. But, once the oil party wound down, the nation sank into deep economic crisis and transitioned from a rich democracy into a dictatorship under President Nicolas Maduro. Apart from the political changes, the nation is also suffering from collapse of public health system as well as public services apart from painful scarcities of food as well as medicine. Several thousand Venezuelans are now fleeing the country in search of a better life. In the midst of this crisis, crime rate in the country has also been rising at an alarming rate.
Sohn Investment Conference 2021 Coverage: Octahedron Capital, Glenernie Capital, David Einhorn and more
The following is our rough coverage of the 2021 Sohn Investment Conference, which is being held virtually and features Brad Gerstner, Bill Gurley, Octahedron's Ram Parameswaran, Glenernie's Andrew Nunneley, and Lux's Josh Wolfe. Q1 2021 hedge fund letters, conferences and more Keep checking back as we will be updating this post as the conference goes Read More
How Petro could be a potential threat to 'Sanctions'
For long, the U.S. has used sanctions as a strong arm tactics to compel errant nations to fall in line with its economic/political expectations. In some sense, this can also be termed international policing. But, with Venezuela choosing the crypto route, this weapon is under threat rather than the target of the weapon. The sanctions imposed by the U.S. ban anyone from purchasing new securities that are issued by the government of Venezuela in the American markets. The sanctions will also outlaw businesses that deal with the Venezuelan president Mr. Maduro or other top officials in his administration.
Petro is on to a healthy start
Petro has reportedly got off to a healthy start with $735 million worth of 'intent to buy'. Petro is putting a total of 100 million tokens on sale and the initial value of each token is set at US $ 60 tied to the price of one barrel of crude from Venezuela and this price could change in tandem with oil prices in the global markets. There is little doubt that Venezuela is desperately attempting to raise funds rather than introduce a novel concept to the crypto market through a digital currency with a hard commodity backing it. Interestingly the market cap of the ICO is pegged at about $5 billion and that takes it to about 5% of all Ethereum circulating presently in the markets and could equal to the total revenue that ICOs generated in 2017.
Hurdles galore for Petro
Although, Venezuela has potentially made a desirable move by embracing the cryptocurrency route to wriggle out of its mammoth economic problems, the success of the effort will depend on how effectively it can cross the hurdles in its path before its crypto can claim to be grouted on firm ground. Being tied to the U.S. currency is perhaps its first hurdle and the U.S. has already sounded alarm bells cautioning its citizens to stay off Petro since they could potentially be found on the wrong side of the law. Another hurdle is that nearly 50% of Venezuelan oil was headed for the U.S. before the advent of Shale oil and consequent dip in global oil prices. Shale has significantly impacted U.S. demand for Venezuelan oil and other major importers are not particularly after this supplier because of quality issues. If all these do not add up to a mountain of hurdles, Venezuela also suffers from chronic underinvestment in its oil sector which is by far the only source revenue for the nation.
Venezuelan oil is important for the global markets
Venezuela accounts for about 4% of the world's oil supplies. Strangling Venezuela's ability to sell its produce in the international markets would work to the advantage of the oil cartel (another entity in disarray today) and potentially help collect another $5 or so for each barrel sold from other sources. The multiplier effect of this marginal price spike is immense when we translate it into a global perspective.
Trust deficit
The biggest hurdle that Petro will need to cross is 'trust deficit'. This cryptocurrency is backed by a federal government. But, unfortunately, the track record of the government is far from trustworthy and its ability to pay off its debts is in total shambles. This singular factor can come in as a major concern for potential investors willing to support the crypto.
U.S. treasury department working overtime
Apparently, the U.S. treasury department must be working overtime to nip Petro in its bud and if that happens, the crypto world will be left with very little to celebrate. But, the blockchain technology has some inherent abilities that may be beyond any government to throttle. So, we need to wait and see if Petro can indeed become an economic life jacket for Venezuela.
If Venezuela breaks the ice, more nations may follow
Venezuela is not alone when it comes to countering the strong arm tactics of the U.S. Therefore, if Venezuela does succeed with its crypto adventure, there are essentially more nations waiting on the wings to say kudos and join the crypto bandwagon, and Russia could be the first to do so.