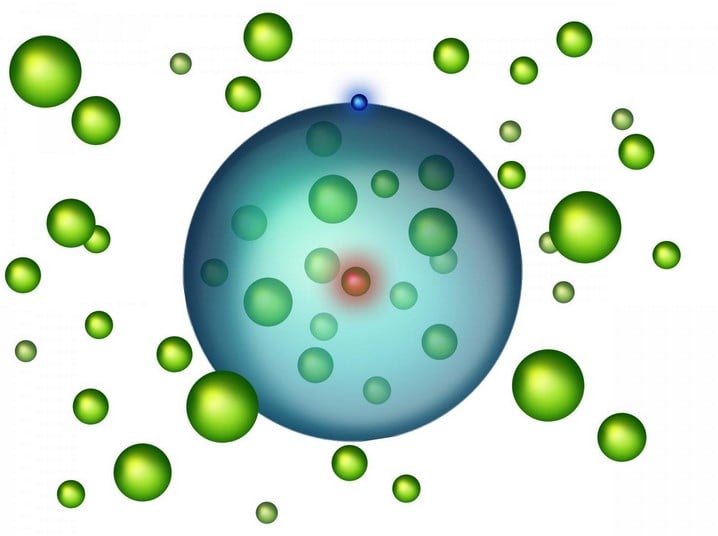 Every so often, scientists make a discovery that surprises them, and this latest one is a whopper. Scientists with the Vienna University of Technology announced today that they've discovered a giant atom packed with other atoms, and yet, it still has room for more atoms to be shoved inside.
Typically, atoms contain a nucleus and an electron, but the scientists considered why there couldn't be additional particles inside them as well. After all, if the electron has plenty of room as it orbits the nucleus inside the atom, theoretically, more particles could be added. Armed with this theory, the scientists were able to create a giant atom filled with "ordinary" atoms which then "form a weak bond, creating a new, exotic state of matter at cold temperatures," which they call "Rydberg polarons."
To create their giant atom, the scientists had to do so in extremely cold temperatures. They combined Bose-Einstein condensates with Rydberg atoms for their research. Bose-Enstein condensates are a state of matter that atoms create when they are near-absolute-zero temperatures. Rydberg atoms are those in which one of the electrons is excited and made to orbit its nucleus at a wide berth.
Massif Capital's Top Short Bets In The Real Asset Space [Exclisuve]