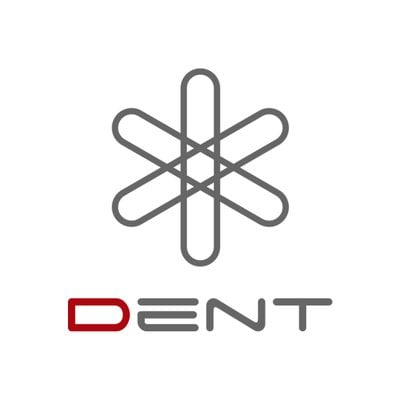 DentCoin is the cryptocurrency targeting mobile data exchange for the first time in the world. Through this DentCoin is seeking to disrupt the telecommunication industry on a global scale. Crowdsale for the coin was launched in July last and lasted for a fortnight. Dent Wireless Limited is the company behind the initiative.
DentCoin is positioned as the universal currency for all data markets. There can be no doubt that data is a valuable necessity for the masses in developed as well as underdeveloped regions of the world. The DENT ecosystems enables users to connect to each across its blockchain based platform for buying, selling or donating mobile data that remains unused with them. This can be particularly beneficial for people to tend to tend to exceed their data limits at frequent intervals, or those who have large requirement of data at any given point in time. Irrespective of how you use, DENT promises to change the manner in which your telecommunication plans work.
Hedge Fund Launches Jump Despite Equity Market Declines
Last year was a bumper year for hedge fund launches. According to a Hedge Fund Research report released towards the end of March, 614 new funds hit the market in 2021. That was the highest number of launches since 2017, when a record 735 new hedge funds were rolled out to investors. What's interesting about Read More
DENT has fixed 100 billion as the maximum number of tokens that will be created. Of this, 70% is allocated to the token sale which includes presale and sales to the public. The total value of tokens is estimated to be 152,000 ETH. The balance 30% tokens will be used by the company for user incentives, telecommunication, acquisition, salaries and other expenses. Further the company has announced a token pledge of $1 billion for supporting the UN SDG program for implementing world class telecommunication infrastructure in developing nations. 400,000 DENT is the equivalent of 1 ETH. Bonuses are also offered corresponding to the volume of tokens you buy.
DENT was created under the leadership of Tero Katajainen, CEO and Founder by a team of specialists and entrepreneurs and an experienced software architect and serial entrepreneur who had in 2014 created a trading platform with AI components for analyzing the FOREX market behavior. This enterprise eventually transitioned to become DENT. The Co-founders Mikko Linnamaki and Andee Vollmer are among the other key members of the DENT team. DENT Wireless Ltd which owns the crypto is a Hong Kong based company. DENT appears to have borrowed significantly from its earlier involvement with Forex trading system and integrated the blockchain technology to tune in with the demands of mobile data in the international marketplace.
DENT is focused on enhancing the efficiency of the global telecommunication industry and simultaneously bringing down the associated costs. Among other things, DENT seeks to address the following:-
The DENT token will eventually become a global currency for buying and selling mobile data. Users will pay telecom providers through DENT tokens for data bought by them. A data sharing facility is also envisaged enabling users to buy, sell or donate mobile data between users.
If you are a frequent traveler, away from your home turf, and particularly international destinations, you do know that international roaming costs charged by telecom providers do drill a hole through your wallet. DENT aims at removing all costs associated with data roaming including the routing costs between different telecom companies which form a chunk of the costs.
Automated shopping for mobile data at best price
With DENT users can buy data packages for IoT devices and other usage through an automated process that brings the best from and the operator most suited for specific needs in the given region without the worries associated with buying too little or too much data.
The DENT mobile app will be the core of the DENT ecosystem which is available for Android as well as iOS. The app will have a user wallet for the DENT tokens and an interface to buy, sell or donate data packages and this interface is pretty easy to use. Users will register their number and go through a verification process before they start using the app. The verification process allows DENT to check the country and carrier around the globe. Data rates currently available in your country can be checked from the marketplace. The app is also useful to check price movement of DENT coins at intervals. Similarly, there is a provision to check DENT earnings relative to your network sales as also other information relevant to your holdings of DENT tokens.
So far, blockchain technology has not entered the mobile data arena and the present effort from DENT could be a maiden one to democratize the mobile data space providing lots of convenience and freedom to the global population to engage in peer to peer trading in mobile data. The projects looks pretty ambitious and DENT is hoping to rope in telecommunication companies in the days to come. Some people hold the view that DENT could progress to become the UBER in the telecommunication space. Presently DENT is yet to be listed on major exchanges and once that milestone is achieved, chances are that the DENT tokens would start attracting significantly better prices.
For more information on DentCoin, you can go here..
Caveat emptor
Caveat emptor is a Latin term that was taught to most commerce students until a few decades ago. But, today's modern world appears have silently buried this term and the meaning behind it. Caveat emptor means that the buyer should always be beware of what he is buying. While we hold no malice against any crypto, readers should remember that the cryptoworld population is growing at an alarming rate and there are new names cropping up nearly every day. Therefore, before you choose a crypto for investment, do all your due diligence and ensure that you are putting your money in the right place. The digital world has plenty of resources to help you and here is a helpful one to get you started.
Before leaving, let us also add that DentCoin and DentaCoin are not the same.
Updated on