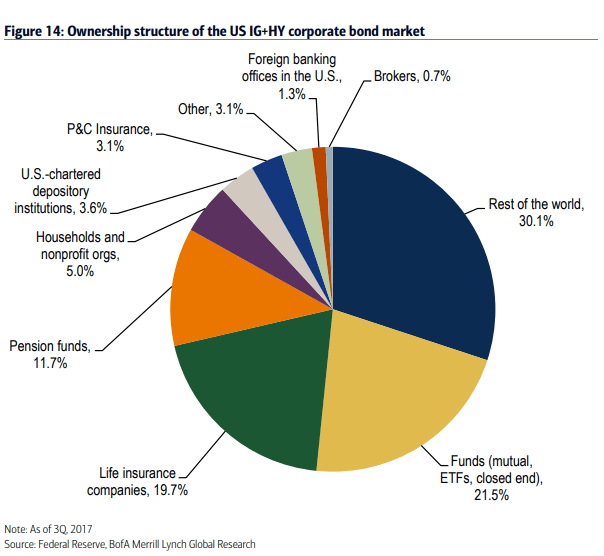 Over the past ten years, ETFs have rapidly grown to become one of the most important asset classes in the financial world. Encouraged by low fees and ease of trading, investors have flocked to ETFs over mutual funds, which tend to have higher costs and, as a result, usually underperform their benchmarks.
However, the rise of the ETF has attracted some criticism specifically in the fixed income market where rising demand for fixed income securities from ETFs, coupled with banks' withdrawal from the market as market makers, has resulted in concerns about liquidity and how ETFs will react during times of market stress.
Macro Hedge Funds Earn Huge Profits In Volatile Macro Environment
With the S&P 500 falling a double-digit percentage in the first half, most equity hedge fund managers struggled to keep their heads above water. The performance of the equity hedge fund sector stands in stark contrast to macro hedge funds, which are enjoying one of the best runs of good performance since the financial crisis. Read More
Bank of America's Credit Strategist Hans Mikkelsen and team tried to tackle this question in the latest issue of their Credit Market Strategist report, which was published last week. The report was released only a few days after the largest corporate bond ETF in existence (LQD) experienced its most substantial ever withdrawal of $924 million.
But it seems Mikkelsen and team are not, as of yet, concerned about the impact that ETFs are having on the fixed income market. They point out that while the popularity of ETFs has grown, they still only account for a relatively small amount of investment grade credits. They estimate only 20% of US corporate bonds, both in the investment grade and high yield space, are held by bond funds and ETFs.
What's more, of this total ETF ownership accounts for a relatively small proportion. It's estimated only $190 billion of investment grade corporate bonds or 2.9% of the market are owned by exchange-traded funds. This implies that traditional bond funds are more of a risk to the market than their newer counterparts. Taking the ETF LQD as an example, this fund owns assets of around $34 billion, which translates into a share of 0.5% of the overall investment grade market. In other words, a withdrawal of less than $1 billion is nothing more than a drop in the ocean.
The report from Bank of America goes on to point out that while some investors are concerned about the impact ETFs are having on the market the popularity of these funds is improving liquidity in the market. As the report explains:
"In particular dedicated IG corporate bond ETF trading volumes are about 5.6% of cash bond trading volumes LTM – on adding the corporate bond portion of fixed income ETFs with broader mandates – such as agg-type funds - that number increases to 7.5%. Trading activity in IG corporate bond ETFs is highly concentrated with the largest fund accounting for about 60% of volumes. Trading volumes for the most active bonds in the corporate bond market are comparable, although slightly lower. In terms of AUM ETFs rose from 0.9% of the high-grade index market value in January 2010 to 2.9% currently (for both corporate and high-grade bond ETFs, adjusting for the share of corp. bonds)."
Year-to-date, it's estimated high-grade bond funds and ETFs overall have seen inflows of $47 billion this year, more than offsetting any outflows.

Updated on