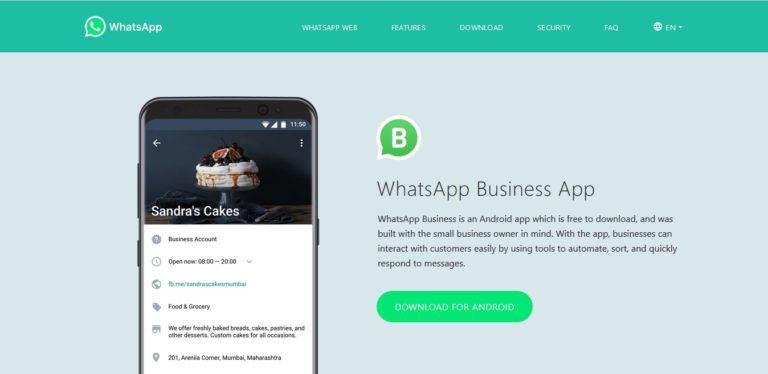 The WhatsApp Business app launched today across multiple countries including Indonesia, Italy, Mexico, the U.K. and the U.S., with a worldwide rollout coming soon.
WhatsApp Business App
WhatsApp is one of the largest messaging platform worldwide, and has superseded traditional text messaging in many markets. It appears as if the company has their sights set on enterprise customers, however, with the rollout of a new WhatsApp Business app.
The WhatsApp Business app ships with the addition of business profiles as well as new messaging tools designed with business in mind – all part of the company's profit plan moving forward to generate more income by charging big businesses for advanced tools that can be used to relate information to a ubiquitous platform used by over a billion people around the world.
Bedford Park Opportunities Fund Q2 Letter: Long Converge Technology Solutions
The Bedford Park Opportunities Fund returned 13.5% net of all fees and expenses in the second quarter of 2021, bringing its year-to-date return to 27.6%. Q2 2021 hedge fund letters, conferences and more   In the fund's second-quarter investor letter, which ValueWalk has been able to review, Jordan Zinberg, the President and CEO of Bedford Read More
While today's release is not the same fully-featured application we expect to see marketed towards large corporations, the WhatsApp Business app is a good, free, introduction that will allow businesses to better connect with their customers as well as to establish an official page on the WhatsApp service. TechCrunch reports that it's essentially the same as a Facebook Page but optimized for the WhatsApp Business app.
At this current point in time the app is only available for Android devices, so iPhone users will be out of luck for at least a little while longer.
Features and Launch
While the WhatsApp Business app just launched today, the company has been working behind the scenes to begin verifying business accounts ahead of the launch – as far back as September 2017. Similar to other social media platforms, verified accounts are given a checkmark that lets customers know that they're speaking with the official WhatsApp Business app account of that specific business. The majority of the organizations that were pre-registered were large businesses, but starting today small companies can set up a WhatsApp Business App profile by entering information regarding their business. The accounts will start as "business" accounts, and over time be upgraded to "confirmed" accounts as WhatsApp is able to match listed phone numbers to the number of the actual business.
Once activated, the WhatsApp Business app will function similarly to the business tools provided with Facebook Messenger. Business owners can create quick replies that allow speedy responses to general customer inquiries, away messages that let customers know when you're not able to respond, and greeting messages that let people know what the company is all about.
For companies, the WhatsApp Business app is required in order to efficiently communicate with customers. If you're not a business owner, the utility has no additional features and is not required.
Currently, the WhatsApp Business app is available for download via Google Play – provided you're in a country where the service is currently available. There's currently no word on when the worldwide rollout will occur, but the company has said we can expect it in "the coming weeks." There's also currently no word on an iOS version of the WhatsApp Business app, which is expected considering the company's continual focus on Android devices. TechCrunch reports that WhatsApp does, however, plan to launch the app on other operating systems at some point in the future.