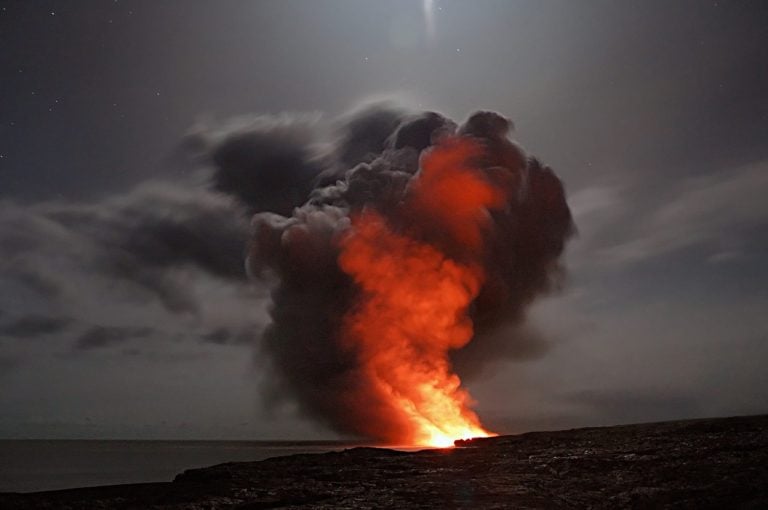 A team of volcanologists may have discovered a way to save lives in areas that are prone to volcanic eruptions. Researchers from Trinity College in Dublin, Ireland and University of Queensland in Australia say tiny volcanic crystals could be the key to early evacuations and more effective warnings that an eruption is coming.
Volcanic crystals could be the key to early evacuations
Led by Dr. Teresa Ubide of the University of Queensland and Professor Balz Kamber of Dublin's Trinity College, the research team tracked volcanic eruptions at Mount Etna on the island of Sicily and analyzed their triggers and time scales. The researchers then published their findings in the journal Nature Communications recently. Mount Etna is the most active volcano in Europe.
Sci-News explains that they used a new technique involving lasers to analyze the composition of tiny volcanic crystals that form deep inside the mountain. Their analysis of the clinopyroxene crystals revealed what scientists describe as a sort of natural memory which forms in rings in a similar fashion to tree rings.
Abacab Fund Sees Mispricing In Options As Black-Scholes Has Become "Inadequate"
Abacab Asset Management's flagship investment fund, the Abacab Fund, had a "very strong" 2020, returning 25.9% net, that's according to a copy of the firm's year-end letter to investors, which ValueWalk has been able to review. Commenting on the investment environment last year, the fund manager noted that, due to the accelerated adoption of many Read More
Memory recorded in the rings of volcanic crystals
The rings inside the volcanic crystals offered researchers clues to help them develop more effective measures for monitoring volcanic hazard, even for volcanoes that have been lying dormant. The researchers explained that the clinopyroxene crystals are formed when magma starts rising toward the surface of the Earth.
These volcanic crystals are carried upward by the magma as it rises, and their size grows as they travel to the surface. According to Dr. Ubide, the crystals "effectively 'record' the processes that happen deep in the volcano right before the eruption starts." She also explained that from studying the crystals in one volcano, they learned that when new magma reaches a particular depth, it triggers an eruption up to 90% of the time within just two weeks.
Volcanologists look for better forecasting methods
Volcanologists hope to build on this research to develop better techniques for monitoring volcanoes, like by setting guidelines for depths to look for signs that magma is moving upward. This could help them forecast volcanic eruptions with greater accuracy.
Dr. Ubide noted that it was difficult to predict the most recent eruption at Bali's Mount Agung, which started in November following two months of earthquakes. Over 70,000 people were evacuated from their homes, also resulting in major disruptions in tourism and air traffic affecting over 100,000 travelers.
She explained that the results of their study of the crystals could improve future monitoring of Mount Agung and other volcanoes around the world, especially in Indonesia and New Zealand. Professor Kamber added that their new approach of studying the volcanic crystals could also help as volcanologists study volcanoes that have been dormant for years, like the volcano in Papua New Guinea, which started erupting suddenly this month, although recorded history included nothing about such a large-scale eruption there in the past.