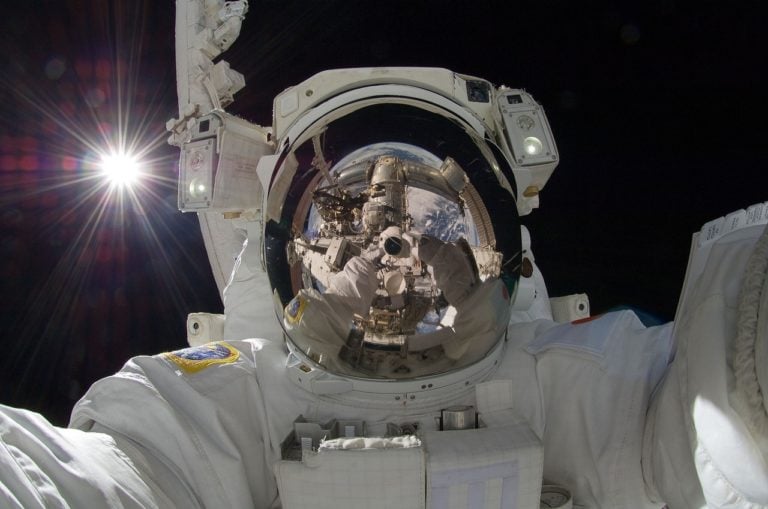 Japan's space agency, JAXA, is looking for volunteers who would participate in a simulated space station experiment. The experiment would pay about $3,500 for two weeks of work. The space agency will choose eight volunteers who would spend 13 nights and 14 days in isolation at a "closed environment adaptation training facility." The goal of this experiment is to improve the stress assessment method of astronauts remaining in space for a long time.

The announcement has been published on JAXA's website and states that this would be the sixth experiment of this kind. It also states that it's "looking for healthy male and female subjects aged 20 to 55" years to join JAXA volunteers for the tests. Scientists will study the psychosomatic stress states during the experiment.
The testing is outsourced to the Japan Clinical Volunteer Network (JCVN), which said that the tests will be run at the JAXA Tsukuba Space Center. The registrations for tests will be available until Jan. 31, while the "cooperation fee" is 380,000 yen, which will be paid about a month after the tests are done. That date for the testing hasn't been announced yet.
Morningstar Investment Conference: Fund Manager Highlights Personalized Medicine, Energy Security
Hedge fund managers go about finding investment ideas in a variety of different ways. Some target stocks with low multiples, while others look for growth names, and still others combine growth and value when looking for ideas. Some active fund managers use themes to look for ideas, and Owen Fitzpatrick of Aristotle Atlantic Partners is Read More
The hourly rate averages to roughly $11 and runs 24 hours of the day, instead of the regular eight-nine hours of work done on a regular workday. That being said, it must have been incredibly tempting for many people to send in an application. However, many were disappointed to learn that the actual application is open only to Japanese citizens.
The fifth test in the series was concluded on Dec. 12. At that time, eight JAXA volunteers spent 14 nights and 15 days in an isolated environment. The plans of Japan setting up a space station of its own aren't yet clear, although these tests make sense for the space agency. The space agency has already sent seven of its astronauts into space. One of those seven, Norishige Kanai, is at the moment on the ISS as a member of Expedition 54.
Earlier this month, Kanai announced that he actually grew 3.5 inches during the three weeks that he had been on board the space station. Growing slightly in space is common and is experienced by all astronauts who have left Earth's gravity, although this amount was high and rather unusual. However, in the end, it turned out that the astronaut grew a little less than an inch, and Kanai apologized stating it was a "measurement error" which resulted in his announcement which had the internet hyped.
It is of vast importance to understand the psychological impact of spending a long time in space. The interaction with other living beings in space is greatly limited, while what a person sees or hears during the day is quite different than usual, as even the concept of day and night changes in space. That's why it's important for people to train and prepare for space-like conditions before taking on adventures such as space exploration or future  journeys to the Red Planet.
Updated on