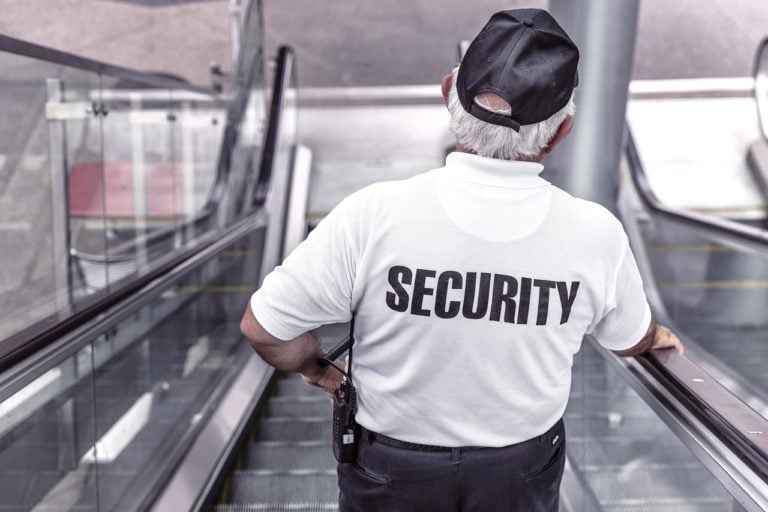 Many Americans may wrongly think that property crime nationwide has increased year after year, but such thoughts are not in touch with reality.
Statistics has shown that like violent crime, property crime has decreased year after year since 1990. But does that make the task of protecting your home and properties easier or even unnecessary? Of course not.
In recent times, more sophisticated home security systems to help you protect your home and properties have become available. Of course, they exist to make your life easier. But be careful, your choice or use of home security systems could end up complicating your life.
Li Lu On Why It's Better To Be A Generalist Investor [New Interview]
At the end of last week, Bruce Greenwald, the founding director of the Heilbrunn Center for Graham and Dodd Investing at Columbia Business School, sat down for a Fireside Chat with Li Lu, the founder and chairman of Himalaya Capital as part of the 13th Columbia China Business Conference. The chat spanned many different topics, Read More
Here are some mistakes you should avoid with your home security system:
Buying the Wrong Home Security Systems
Technically there are no "wrong" home security systems. But just like with most other purchases, what is appropriate for me may not be appropriate for you. So diligent research is needed before purchasing a home security system.
Scour the internet, especially review sites or just do a Google search of the security system you're planning to purchase or install. It's not enough to read reviews from sites like Cnet or PC Magazine. Visit Amazon and read reviews from real buyers there too.
Additionally, check for complaints about the security company. Sometimes there are legitimate issues about billing, contracts, customer service, or monitoring that you need to know about before choosing a home security system. Here are some recommended features of a home security system you should consider:
Remote monitoring
Real-time notifications
Input capacity
Ease of installation
In the end, to help you save time and/or make the right decision, you may still need to speak to a security professional. This will minimize chances of trial and error.
Not Testing Your Configurations
First a word of caution here. It is rare that one home security system is enough for all your home security needs. A secure home will include different security components for different purposes.
Here are some components:
Motion sensors
Smoke detectors
Glass break detectors
Door and window sensors
Freeze sensors
Water sensors
Driveway sensors
The list above is by no means an exhaustive one, and you may not need everything on it. Or you may need other components not included in the list above. That isn't the point.
The point is, whatever components you're installing or adding to your home security system, test them.
A test could reveal some errors in configuration or setup of the home security system. For example, your camera may not cover a particular part of your home because it's not positioned properly. Or you may discover that your alarm system is off.
Simulate an intrusion by a friend, a family member or your pet to determine the capabilities of your home security system. Tech-savvy criminals may bypass one or more components of your security system, so the existence of other security components can ensure that they're stopped.
Lack of/Poor Maintenance of the Home Security System
Depending on what you're looking out for, you should conduct a weekly, monthly, semi-annual or annual check of your home security system. It may involve updating software, changing batteries, changing faulty components, and other measures.
Professional Maintenance
This can be done annually or even semi-annually. Check to see if your vendor offers any maintenance package in the service contract. If they do, fine. If they don't, you may need the services of a  home security inspection company to help with professional maintenance.
Typically, they will:
Repair or replace broken parts of your home security system
Test the control panel and all other components of your home security system
Check that signals are sent to and received by the monitoring center
Professional maintenance ensures that there's no guesswork in handling, fixing, or replacing faulty components of your system.
DIY Maintenance
You can perform the following DIY checks:
Check/change exterior lighting to ensure your clearer pictures or videos for your surveillance cameras
Simulate intrusion to check if motion sensors will detect it or trigger the right alarm
Test your control panel if it has a test mode but if your system includes remote monitoring (which it should), inform the monitoring team to avoid starting a false alarm
The National Fire Alarm Code requires annual inspection of residential household fire systems but you can press the test button of your smoke detector to see if it's functioning properly from time to time
Keep these mistakes in mind, and avoid them with the tips above, and you'll find that your home security systems will be a blessing, not a nuisance.

The Changing Environment of Home Security Created By: Ooma.com