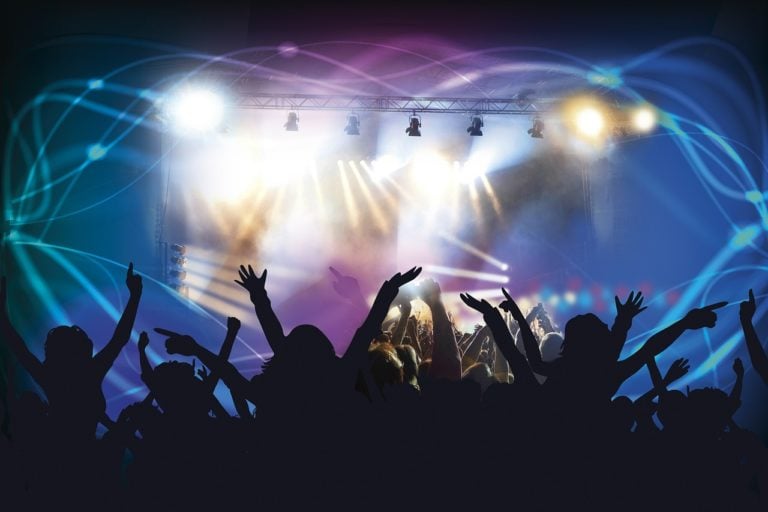 Global fund managers don't see an equity pullback in 2018 and expect the bull market to continue into 2019 according to Bank of America's latest Global Fund Manager Survey.
The survey, which the bank conducts on a regular basis to gauge the sentiment of fund managers around the world, quizzed 213 panelists with $591 billion in assets under management on their outlook for the markets in the year ahead.
Global Fund Managers are Long and Unhedged
Broadly speaking, managers are highly bullish. Cash levels declined to 4.4% from 4.7% as reported in the last survey and just below the 10-year average of 4.5%. This is a five year low among survey participants, but it's not enough to trigger the "sell signal" on BoA's Bull & Bear Indicator.
Here's what Charlie Munger had to say at the Daily Journal meeting
Charlie Munger spoke at the Daily Journal Corporation's Annual Meeting of Shareholders today. Although Warren Buffett is the more well-known Berkshire Hathaway chief, Munger has been at his side through much of his investing career. Q4 2020 hedge fund letters, conferences and more Charlie Munger's speech at the Daily Journal meeting was live-streamed on Yahoo Read More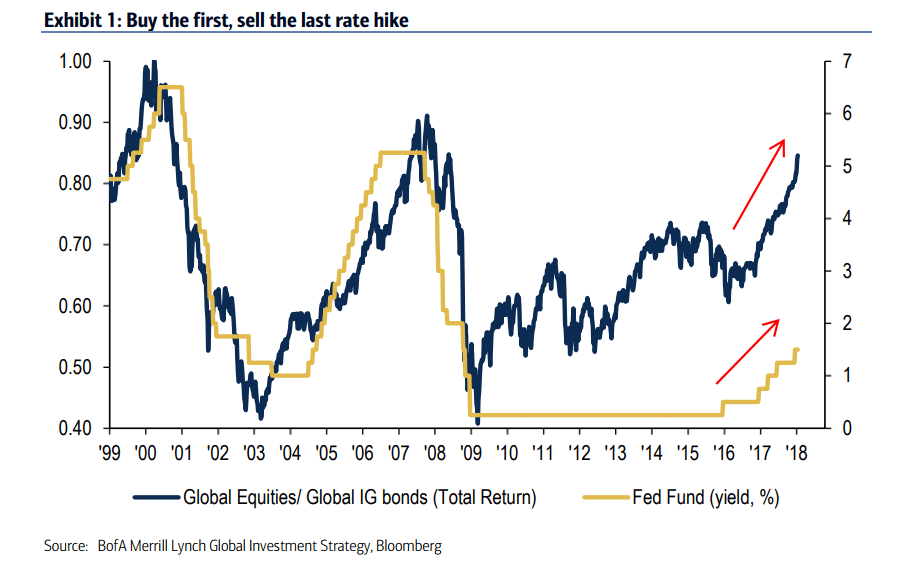 The Bull & Bear Indicator is a metric that's been compiled by BoA's Chief Investment Strategist Michael Hartnett and team to give investors some guidance on fund sentiment. When the Indicator provides a reading of 8 or more, its an indicator of euphoria and has, historically, been a reason for investors to sell. The Investment Strategy also believes that when the average cash balance rises above 4.5% a contrarian buy signal is generated for equities. Although, when the cash balance falls below 3.5% a contrarian sell signal is generated.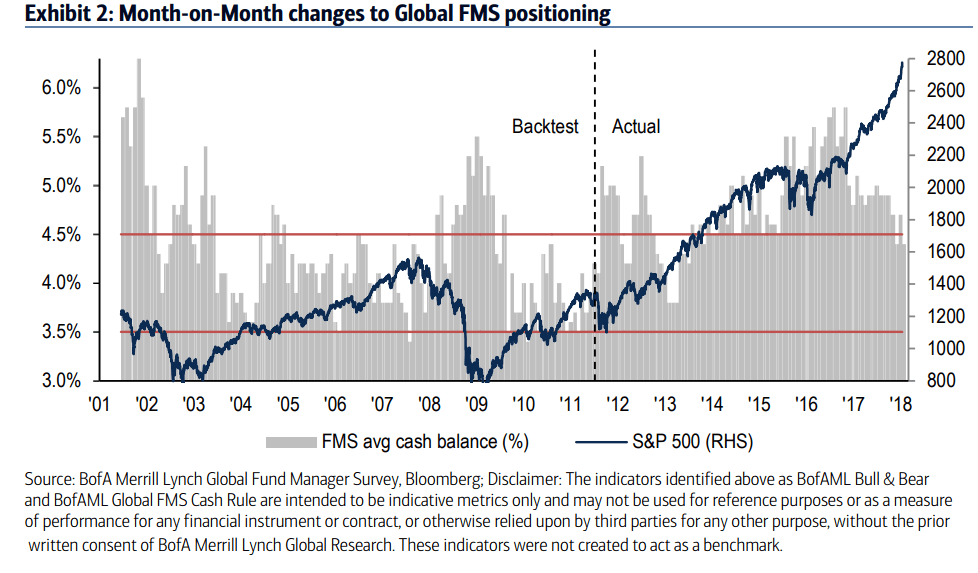 So, right now, BoA's signals imply that the current bull market may still have legs. Respondents to the Global Fund Manager Survey seem to hold the same opinion. According to the results of the survey:
"A majority of investors now expect a peak in equity markets in 2019 or beyond, pushing back the timing by two quarters from December, when the majority expected a top in Q2 2018."
This sentiment has prompted a move into cyclical stocks over bonds. Month-on-month changes in positioning show a rotation into cyclical stocks and away from defensives with the net hedge fund equity exposure jumping nine percentage points to 49%, the highest since 2006. Moreover, the proportion of investors with an overweight allocation to equities relative to bonds is at its highest level since August 2014.
Other key takeaways from the survey are:
Short Volatility" is now the most crowded trade overtaking "Long Bitcoin" and "Long FAANG+BAT" for the first time.

Inflation & Bond crash replaces a policy mistake by the Fed or ECB as the top tail risk for 2018