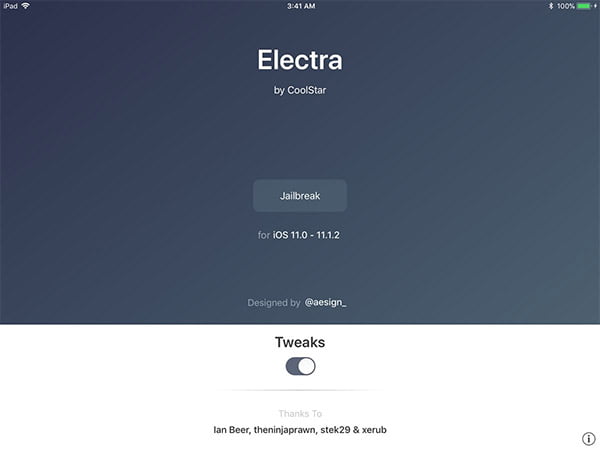 It turns out that the recent Electra toolkit designed for iOS 11.1.2 might be able to be used to jailbreak iOS 11.2.2 in the near future.
Electra iOS Jailbreak
CoolStar, the developer behind Electra, has recently tweeted that those who are looking to fully unlock their devices should avoid upgrading to the latest operating system update.
Roubaix Composite February 2021 Net Return +7.87%; YTD Net Return +11.34%
The February 2021 monthly tearsheet for the Roubaix Fund Composite, a fundamental long/short equity strategy focused on small and mid cap U.S. stocks. Q4 2020 hedge fund letters, conferences and more Roubaix Composite Performance Roubaix generated a net return of +7.87% in February relative to the long-only benchmark Russell 2000 Index total return of +6.23% Read More
"Since it isn't obvious to some people: If you're on 11.0.x or 11.1.x, obviously stay there because Electra works and there's nothing available for 11.2.x+ yet."
However, he also broke the news that the Electra toolkit should be able to jailbreak iOS 11.2.2 in the future – we're just waiting on the key exploit in order to fully unlock the system.
With Ian Beer's recent discovery of an exploit for 11.1, the jailbreak community advanced rapidly and released a number of utilities – taking advantage of this new ability to jailbreak the modern iOS operating system. There's bound to be a way that developers can unlock the new iPhone after the update, but in order to jailbreak iOS 11.2.2 we'll need a discovery in the same vein as Ian Beer's contribution.
Until we have a new exploit that can compromise the upgrade and allow us to jailbreak iOS 11.2.2, our best bet is to avoid installing the newest update from Apple. However, CoolStar also suggested that those who have already upgraded to 11.2.2 or plan to upgrade to the upcoming iOS 11.2.5 should wait patiently for a developer to jailbreak iOS 11.2.2, and confirmed that the majority of the patches used in the Electra jailbreak are ready and waiting for a new exploit to come along. It's safe to say that as soon as the flaw in the new operating system is found, an Electra jailbreak for the newest update will soon follow.
The Quest To Jailbreak iOS 11.2.2
The use of the word "yet" in the tweet above does suggest that he's currently working on an update to support the new system, but as far as we know there hasn't been that key breakthrough that allows enterprising developers to develop a way to jailbreak iOS 11.2.2.
Whether or not there's actually a jailbreak for the latest operating system in development remains to be seen, but until that point it's probably in your best interest to stay on your current jailbroken update. If you haven't yet downloaded a jailbreak, CoolStar's Electra is available to download now to fully unlock your device – provided you're running an operating system between iOS 11 and iOS 11.1.2.
Given Apple's increased security and the lower amount of people working on iPhone and iPad jailbreaks due to lower demand in general, it will likely be at least a little while before we see an exploit that allows us to jailbreak iOS 11.2.2. Until that point, however, Electra provides a fully-featured option to unlock your phone as long as you're running the correct update. For those of us who have already made the jump to 11.2, it's a matter of waiting.