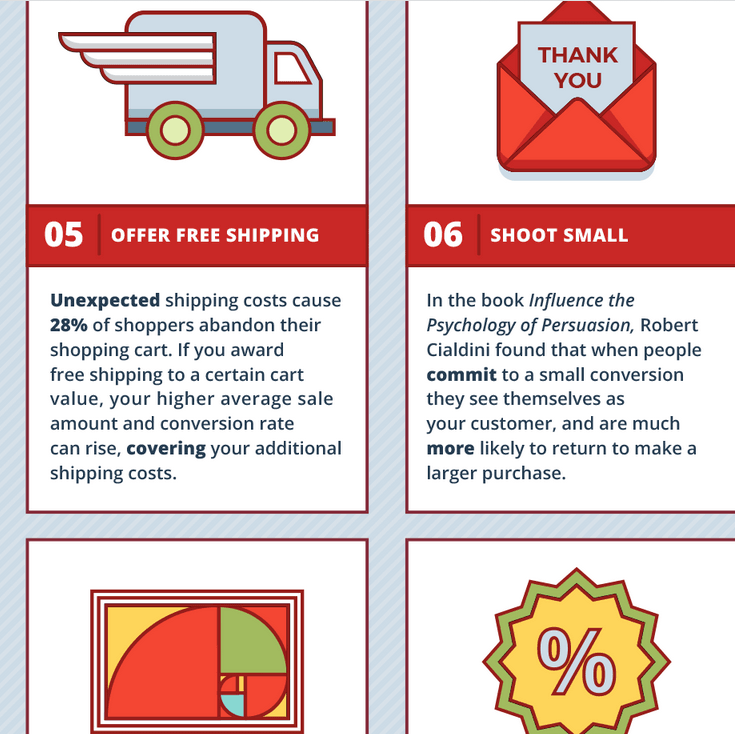 Did you know that eCommerce sales in 2016 totaled $394 billion? This sounds like an incredibly large number, yet it still represents less than 9 percent of total retail sales in the United States according to the U.S. Department of Labor and Commerce. Successful eCommerce sites are becoming increasingly important, as eCommerce represented 41 percent of all retail sales growth that occurred in 2016. Online shopping is projected to keep growing, with less and less shoppers reporting to shop in physical stores each year. Despite the importance of eCommerce, the typical eCommerce site has conversion rates that are below 5 percent.

More and more people are entering the eCommerce marketplace, so it's very likely that these numbers will continue to grow. Often times, eCommerce companies face the same issues as traditional retail stores. One of the biggest challenges that all retailers face is changing a window browser into a customer for life. This is especially challenging in an eCommerce marketplace that is increasingly competitive due to the number of players in the space. Due to the competitive nature of eCommerce businesses, it's even more important that companies are able to differentiate themselves and offer exceptional customer service. One big factor in having excellent customer service is building a well-designed website that clearly outlines your offerings and entices customers to click through your products and ultimately make a purchase.
Average conversion rates across the eCommerce landscape are pretty dismal, with typical rates between 1 and 4%. However, because conversion rates are typically so low, even a modest increase should be celebrated, as it is likely to have a big impact on your bottom line. Employing strategic tips can go a long way in improving your conversion rate and increasing profits. We rounded up some of the top tips that can make a big improvement in conversion rate for any eCommerce site, regardless of product type.
How Value Investors Can Win With Tech And "Fallen" Growth Stocks
Many value investors have given up on their strategy over the last 15 years amid concerns that value investing no longer worked. However, some made small adjustments to their strategy but remained value investors to the core. Now all of the value investors who held fast to their investment philosophy are being rewarded as value Read More
Tactics like making your website copy uniform and offering coupon codes can help get people to your site. Once on your website, users are more likely to convert if you decrease the loading time of the page, offer free shipping, and promote features, among other tactics. Don't forget to optimize for mobile! Mobile usage dominates over 50% of market share, meaning it's especially important to provide an excellent eCommerce experience across platforms. Additionally, including video is another great way to increase your conversion rate. When consumers view videos they are 144% more likely to add items to their carts. Another point to note is that the more form fields you request of your user, the more likely they are to click away from your page.

Red Stag Fulfillment rounded up 20 data-driven tips that are guaranteed to help improve your eCommerce conversion rates, no matter your industry or type of business. Read on to learn the latest and greatest data-drive eCommerce best practices. With these tips in mind, you'll increase your conversion rate in no time.

Updated on