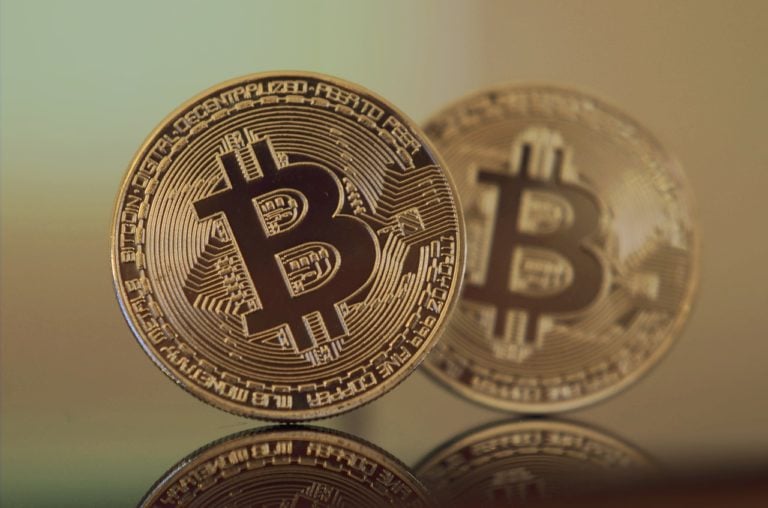 The recent launch of Bitcoin futures may threaten the stability of the financial industry as a whole.
It's anyone's guess where exactly the world of cryptocurrency will be a few years down the line. At this current point, the trajectory of almost every cryptocurrency is headed in the right direction, despite a recent crash that cut prices down across the board. Despite the huge downturn in Bitcoin price, the value of that coin and most currencies when compared to the same time last year is exponentially higher, which has led many people to put a significant amount of money into the market in hopes of making it big.
Investing money in cryptocurrencies is risky but not normally problematic – until you start investing money you don't actually have, that is. The addition of leverage in the form of Bitcoin futures may soon start to become an issue in the cryptocurrency scene, and the situation has the potential to be a problem in the same scale as the mortgage crisis back in 2008.
Hayden Capital 2Q22 Performance Update
Hayden Capital's performance update for the second quarter ended June 30, 2022. Q2 2021 hedge fund letters, conferences and more Dear Partners and Friends, The markets continued to sell-off in the second quarter, especially for internet-based businesses.  This year continues to be the toughest stretch for us, since the Hayden's inception.  Inflation concerns and the Read More
Bitcoin Price
While borrowing money to turn around and invest it has its risks in any situation, the stakes are much higher with a cryptocurrency. By design, cryptocurrency value isn't tied to anything very tangible other than a supply limited by the blockchain technology. Because of this, the Bitcoin price varies simply due to the fluctuations in supply and demand as well as any rumors or news that could potentially spook or motivate investors.
This price variance has the potential to cause a major issue once people start borrowing money in the hopes that the investment will pay off. The Bitcoin price far surpassed its previous value in late December, climbing close to $20000 by the end of the year. As media coverage of this climb grew, many first-time investors dumped a significant amount of money into the market, only to face huge losses once the new year hit and the Bitcoin price dropped almost 50%. If investors were to invest using borrowed money, such as with the newly launched Bitcoin futures, it could pose a major problem for the market if the value were to massively change and firms were required to pay out cash that they didn't have.
The rapid fluctuations in Bitcoin price and other aspects of cryptocurrency value are evidence that these new forms of investments are nothing like traditional stocks. Trying to treat these commodities in the same way in which normal investments operate may spell trouble for the market as a whole.
Bitcoin Futures
While the introduction of futures may have an effect on Bitcoin price, that isn't the only change or regulation that has had a massive influence cryptocurrency value. In an effort to bring Bitcoin and other cryptocurrencies more in line with other investment opportunities, multiple governments are taking steps to regulate this historically unregulated currency. China is set to crack down on Bitcoin miners, which may spell trouble for the Asian cryptocurrency market considering a majority of crypto miners call the area home due to the affordability of utilities. Israel has also expressed concerns with the way Bitcoin is designed, even going so far as to discourage Bitcoin operations pending review from their Financial regulators. South Korea was the latest in a line of governments stepping up to take down crypto, causing a Bitcoin price drop on their own by limiting who could trade within the country and reducing anonymity. This recent step towards regulation has overall caused a massive crash in cryptocurrency value, which seems to suggest a move towards Bitcoin futures is not a move that is warranted at this point or sustainable long term.
Many cryptocurrency experts agree that the Commodity Futures Trading Commission approving Bitcoin futures is a rare case of regulation jumping ahead of industry. It's rather unprecedented, but the introduction of Bitcoin futures may actually be premature – and this early launch has the potential to create problems for investment firms.
The Financial Times reports that "When he learnt that the exchanges were pushing ahead with bitcoin futures, Mr Peterffy spoke to Terry Duffy, chief executive of CME, and Christopher Giancarlo, CFTC chairman. Mr Duffy told him 'there's nothing you can do about it', while Mr Giancarlo said, 'Look, my hands are tied', recalls Mr Peterffy…CFTC representatives did not respond to requests for confirmation; the CME refused to comment…Mr Peterffy then wrote a letter to Mr Giancarlo, which he also published in the Wall Street Journal. In it he urged the regulator to require a separate clearing house for bitcoin futures so customer losses do not infect brokers who do not want to be involved…He was unpersuasive. 'I think that people believe that more and more people will be believers in bitcoin. It's only a matter of belief; it's practically a religion,' he says."
The idea of a separate clearinghouse specific for cryptocurrency has promise, but it doesn't look like it's going to happen – at least at first. In its current iteration, the trading of Bitcoin and the current Bitcoin price are going to have a measurable effect on the funds of the rest of the market due to the introduction of cryptocurrency futures. While futures usually offer a viable form of investment, Bitcoin's inherent volatility may spell trouble for the more traditional investments that have been around for quite a long time.
When anything new comes onto the market, it has the potential to shake up the status quo. Let's hope that Bitcoin continues to innovate in beneficial ways rather than causing a crash after the introduction of these new futures. We won't know the full effects of these changes for quite some time, but it may be difficult for the market to pull itself out of the hole that an event as large as a cryptocurrency disaster could put it in.
Updated on