Hottest links for Monday, February 3rd, the late edition. Get our free daily newsletter (which HAS BEEN RECENTLY UPDATED) and never miss a single linkfest. Also, now if you sign up you will get our new e-book on value investing.
Top stories for today are included below.  Some great stories to kick off your week, including China's skyscraper spree, last month's winners and losers, and a call to action that now is the time to invest in EM, but did investors learn their lessons from the financial crisis, we argue that they are repeating the same mistakes in recent weeks.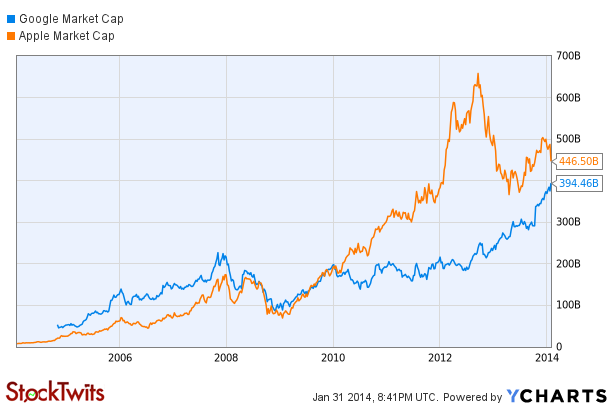 Axon Capital Up 60% In 2020; Says These Tech Stocks Are Value Stocks
Axon Capital was up more than 60% for the first 11 months of 2020 after making some changes to deal with the year's challenges. In his delayed third-quarter letter to investors, which was reviewed by ValueWalk, Axon's Dinakar Singh noted that the year was not only "incredibly stressful" but also "successful." Q4 2020 hedge fund Read More
Wall Street's Games – Loving Google and Hating Apple?
Everyone wants to own the next Google or Apple, but it is easier said than done. Fifteen years ago, Google did not even exist and Apple was on a brink of bankruptcy. The next Google or Apple might not have been started yet. [Ivanhoff Capital]
2014 – The Great Irish Share Valuation Project (Part I)
So, arguably, we may only be reaching a point now where sentiment & interest in the Irish market's fully blossoming. It's also worth highlighting the rather unique economic & fiscal abyss the market's rallying out of – in fact, the ISEQ remains
55%
below its May-2007 highs. 
[Wexboy]
Last Month's Winners and Losers
As we tend to do on Monday mornings, we like to look back and see who won and who lost before looking forward toward the remainder of the week (and no we won't be discussing our disappointing Denver Broncos). Since it's the first trading day of a new month we will look at the monthly winners and losers. As always all aggregate data is equally-weighted.
[GaveKal Capital Blog]
China's Epic Skyscraper Construction Spree: A Harbinger Of The Crash?
While for nearly a century the undisputed leader in the construction of massive, phallic-looking, mega-buildings that reach for the skies was the US, over the past decade the baton has undisputedly shifted to the middle east, and specifically the Arab Emirates and Saudi Arabia, which currently house the
top
and
second tallest
skyscrapers in the world. The visual progression of the title holder for world's tallest building is shown on the chart below. 
[Tyler Durden, Zero Hedge]
The Race To Topple Bloomberg
The information giant faces the classic innovator's dilemma… [Aaron Timms, Institutional Investor]
Meet Jesse Cohn, The 33-Year-Old Hedge Fund Investor Laying Siege To Silicon Valley
In 2006, a 26-year-old senior tech analyst at a hedge fund walked into the office of a stressed out Harry Knowles and told the then 76-year-old CEO of Metrologic Instruments [Nathan Vardi,Forbes] Related
Prime Office AG (DE000PRME020) – Strange rights issue
Oaktree has effectively taken over a struggling German Office Reit by contributing a portfolio of office assets of their own. They then changed the status from REIT to "normal" company. In order to reduce the debt level, they started a rights issue a few days ago. 
[Value And Opportunity]
Not many things in life are simple or straight forward.  I changed the headlight in my wife's car yesterday.  What should have been a simple task was needlessly complex and at one point involved the removal of her front grill.  Most things are complex; relationships are, success is, parenting is, diet is.  And of course business is complex as well, although if you read enough blogs, academics, and armchair CEO's you'd start think otherwise. 
[Oddball Stocks]
Get your opiates for free: Capitalism meets the zombie apocalypse
I think I have found a new low in the pharmaceutical industry: giving away a month's free supply of potentially lethal high-grade opiods. 
[Bronte Capital]
Outstanding Investor Digest New Website
http://oid.com/home is the new website of the Outstanding Investor Digest (OID). Some of you more seasoned investors have a pretty good appreciation for how good this newsletter is, but if you have never heard of it, this might convince you to check it out… [Value Venture]
After Scandal, SAC Capital Begins to Fade to Black
Steven A. Cohen's 22-year-old hedge fund — once the envy of Wall Street — is completing plans to change its name and its corporate structure by mid-March, according to people briefed on the matter, a rebranding effort that comes after SAC pleaded guilty last year to criminal insider trading charges. 
[Ben Protess and Alexandra Stevenson, DealBook]
 Related  First Balyasny, Now SAC Loses Employees To Moore Capital
Unlikely Allies Seek to Check Power of Activist Hedge Funds
Relations between big public companies and their largest shareholders can at times take on the qualities of a long, unsatisfactory marriage. Complaints from the shareholders are many, but they go mostly unspoken, leading to simmering resentment. [David Gelles, DealBook]
Fear be damned: This is the time to invest in emerging markets
Review – The Panic Of 1819 (#history, #economics, #banking)
Rothbard's "The Panic of 1819? is a lot of things, but the thing it is most is yet another reminder of the old dictum "Plus ca change, plus c'est la meme chose". [Valueprax]
Not The Onion
George Zimmerman Wants To Fight Kanye West In Celebrity Boxing Match [Rap Dose]