Jan 21, 2018 LATEST UPDATE on Bitcoin Price Prediction – Bitcoin endured another challenging weekend, as the cryptocurrency traded at just over $11,000 as the week drew to a close.
This represents a near 50% fall in the value of the digital payment platform from its peak.
Yet some traders and market observers believe that the price of Bitcoin will fall further still in the coming months.
Eric Pichet, a KEDGE professor, has speculated on a legislative future in Bitcoin could plummet in value.
"The adoption of a common position by all national governments and central banks to prohibit this means of payment in the name of fighting fraud," the professor suggests could be the final nail in the coffin of Bitcoin.
Jan 20, 2018 LATEST UPDATE on Bitcoin Price Prediction – Morgan Stanley has announced its decision to clear Bitcoin futures for its clients, in what will be seen as positive news for the cryptocurrency.
Goldman Sachs had previously been the only major investment bank on Wall Street providing this service.
However, it is expected that many other banks will follow suit as Bitcoin futures become more established.
This can be considered a rare ray of light for Bitcoin in recent weeks, as the digital payment system struggles to maintain its elevated value.
Bitcoin is currently priced at around $11,300 per unit, meaning that it has nearly halved in value since the turn of the year.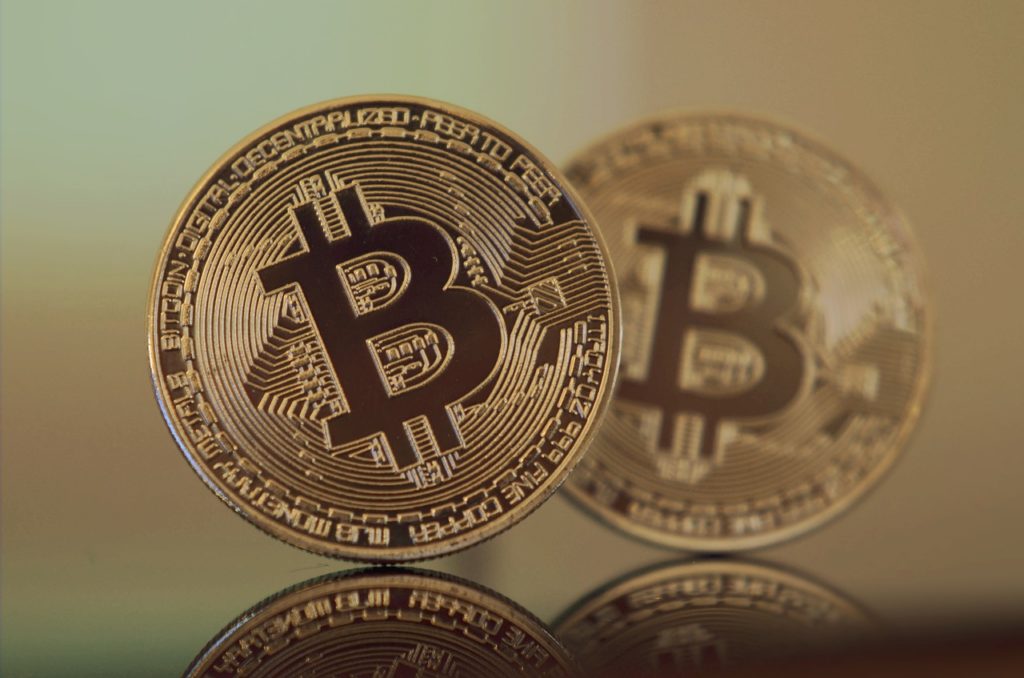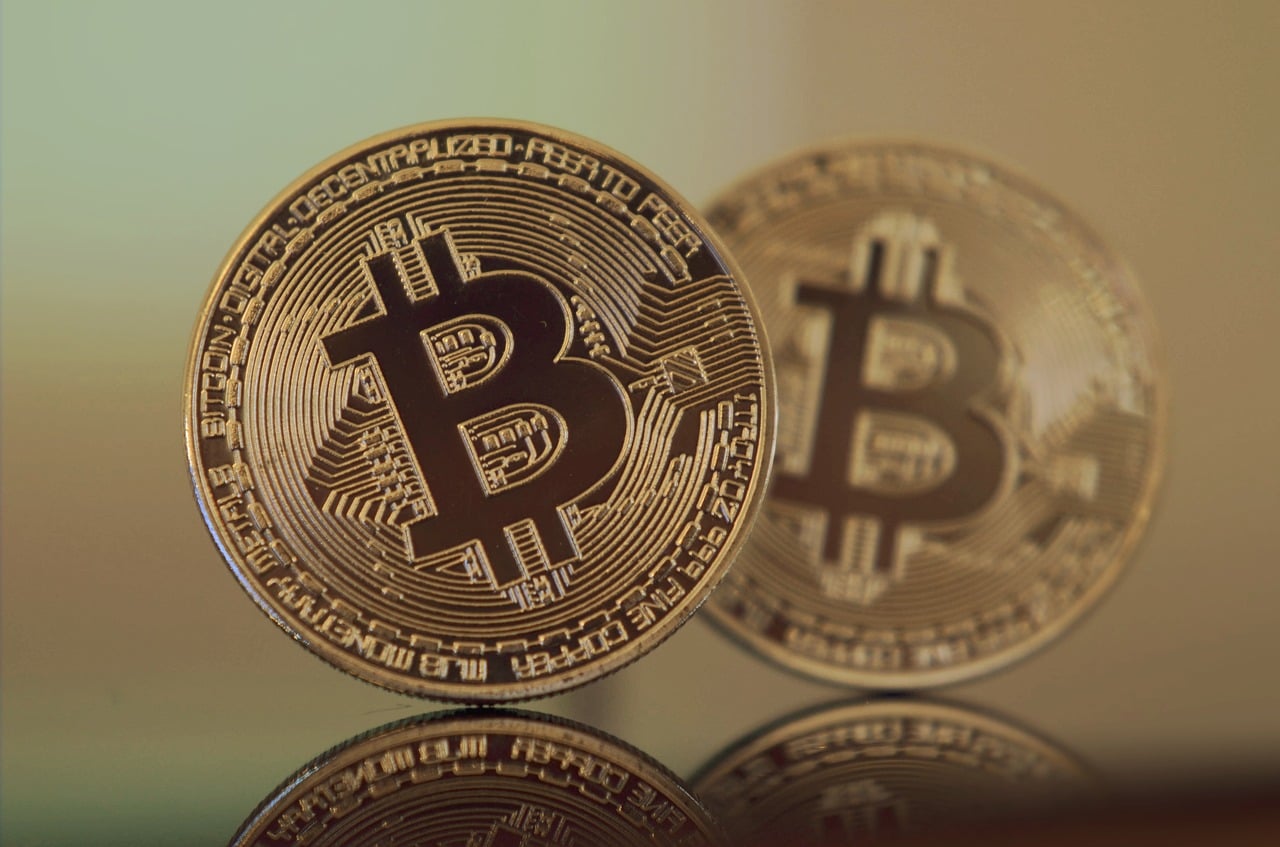 Jan 18, 2018 LATEST UPDATE on Bitcoin Price Prediction – In a climate that is rapidly turning bearish for Bitcoin, one prognosticator remains positive on the future direction of the cryptocurrency.
The Bitcoin price prediction of Fundstrat's Tom Lee remains adamant is that the digital currency will recover its losses, and more besides, in the coming years.
Lee has set a $25,000 price target for Bitcoin by the end of the year, with his model for valuing the cryptocurrency predicting that it will each an exalted price of $125,000 by 2022.
"We expect bitcoin's major low to be $9,000, and we would be aggressive buyers around that level. We view this $9,000 as the biggest buying opportunity in 2018," Lee commented.
So not all pundits are bearish on Bitcoin.
Jan 17, 2018 LATEST UPDATE on Bitcoin Price Prediction – Those positive on Bitcoin price prediction continued to get a kicking in trading, as the virtual currency fell below a $10,000 value for the first time since November.
However, Bitcoin recovered somewhat after an initial sell-off, with the cryptocurrency recovering to a value in excess of $11,000 over the last few hours.
Nonetheless, at its lowest point today, Bitcoin had haemorrhaged over 50 percent of its value in a matter of weeks.
This will only fuel the fire of criticism from those opposed to the digital payment system, with many market observers having predicted that Bitcoin would slump in value.
With mainstream financial institutions still not having welcomed Bitcoin, some believe that its value will fall further still.
Jan 16, 2018 LATEST UPDATE on Bitcoin Price Prediction – Bitcoin plummeted to its lowest value in six weeks, following further sceptical remarks from the government in South Korea.
South Korean Finance Minister Kim Dong-yeon stated in a Korean radio interview that "the shutdown of virtual currency exchanges is still one of the options" for the government.
Korea has been rather frosty towards Bitcoin over the last few months, and this is beginning to impact significantly on the value of the cyrptocurrency.
Bitcoin slumped by more than 17 percent to a low of $11,182.71 on Tuesday, falling below $12,000 for the first time since December 5.
This could be viewed as a necessary correction, after Bitcoin increased in value by nearly 2,000 percent in 2018.
Jan 15, 2018 LATEST UPDATE on Bitcoin Price Prediction – Although it has been something of a bearish time for Bitcoin, some experts believe that the cryptocurrency will soon be making major gains.
Tom Lee, co-founder and head of research at Fundstrat Global Advisors, suggests that the Bitcoin price will increase by around 300 percent during the calendar year.
Lee previously predicted, back in August 2017, that the cryptocurrency would soar above $10,000, which has proved to be emphatically correct.
The analyst told CNBC that "as millennials discover and generate income, they're going to use it as a replacement for gold. I think Bitcoin is still something you should own."
Meanwhile, the value of Bitcoin continues to recede, with the price having dipped below $13,000.
Jan 14, 2018 LATEST UPDATE on Bitcoin Price Prediction – Bitcoin has endured a difficult weekend, as the bearish tendencies of the cryptocurrency continue.
In weekend trading, Bitcoin fell to a value of $13450.67; some $6,000 less than its peak.
Even since Tuesday, Bitcoin has receded in value by over $2,000, thanks to well-documented issues in East Asia.
Nonetheless, there has been some good news for Bitcoin as well over the last few days.
Scott Cutlor, senior vice president of eBay Americas, told Yahoo Finance the tech giant is "seriously considering" accepting bitcoin payments, as the cryptocurrency becomes ever more prominent.
This would add further legitimacy to a payment platform that has sometimes been criticized for its black market nature.
Jan 12, 2018 LATEST UPDATE on Bitcoin Price Prediction – The value of Bitcoin has remained stable in daily trading at around $13,700, even as some experts predict that the cryptocurrency will face a major challenge from Ripple.
While the debate over Bitcoin price prediction continues, many in the investment community believe that the deals that Ripple has done with the mainstream financial architecture will lead to its value increasing exponentially in the coming years.
If that seems unlikely, one only needs to look at the incredible escalation in the Bitcoin price over the last 12 months in particular, even though the cryptocurrency has slumped somewhat over the last few weeks.
Certainly the cryptocurrency niche will remain a headline-making proposition in 2018.
Jan 11, 2018 LATEST UPDATE on Bitcoin Price Prediction – Bitcoin plunged in early trading, as the potential of a ban on cryptocurrency trading in South Africa hit the digital platform hard.
The crypto coin was down 13.5 percent in value in the early hours of Thursday, following the news from East Asia.
However, Bitcoin made something of a recovery after that early shock, rallying to reach a value just under $14,000.
While this still represents a massive increase in the value of Bitcoin since this time last year, the cryptocurrency is unquestionably in a bearish cycle currently.
Bitcoin price prediction is proving very difficult in a climate in which the South Korean authorities are taking firm measures against altcoins.
Breaking news indicates that police and tax authorities have raided cryptocurrency exchanges in Korea, as the nation continues its official opposition to Bitcoin and other digital solutions.
"There are great concerns regarding virtual currencies and the justice ministry is basically preparing a bill to ban cryptocurrency trading through exchanges," justice minister Park Sang-ki commented.
This sentiment had seen Bitcoin lost $2,000 in value in a matter of hours, with the value of the alternative currency plummeting 21 percent in Korean exchanges.
South Korea's ban "will make trading difficult here, but not impossible," according to Mun Chong-hyun, chief analyst at EST Security.
Jan 09, 2018 LATEST UPDATE on Bitcoin Price Prediction – Bitcoin has retracted in value slightly today, as the debate over the cryptocurrency niche continues to unfold.
In earlier trading, Bitcoin was valued at $14,446.46, down 3.50% from its price of just 24 hours ago.
Meanwhile, Ethereum displayed its potential once more, by outperforming Bitcoin, and indeed virtually all other cryptocurrencies.
While most of the top 10 traded crypto list retracted today, Ethereum performed well in trading, setting a new record in excess of $1,200.
Following the day's events, the overall market capitalization of cryptocurrencies slipped to $710.2 billion; a surprisingly large 7.2% slide.
Meanwhile, with cryptocurrencies proving controversial in South Korea at present, Bitcoin price prediction remains unpredictable.
Jan 04, 2018 LATEST UPDATE on Bitcoin Price Prediction – It has been another up and down day for Bitcoin, but one in which the cryptocurrency has ultimately recovered to a reasonable level of value.
Bitcoin is trading at just over $14,800 at the time of writing, after its value reached an intraday low of $14,225.17 at 09:14 UTC.
Other alternative currencies are also performing well, with Ripple having made gains of over 30 percent in the last 24 hours alone. Furthermore, prices of cardano (ADA) and stellar have jumped at least 20 percent each, and Ethereum remains a major player in the crypto niche.
Bitcoin is clinging on to bullish territory, but the debate over its future remains intense.
Jan 03, 2018 LATEST UPDATE on Bitcoin Price Prediction –  After a brief period of decline, those bullish on Bitcoin price prediction can seemingly breathe a sigh of relief.
Following a significant correction, the price of Bitcoin recently stood at just under $12,000.
But a recovery over the last few days has seen the cryptocurrency break through the $15,000 barrier once more.
In early trading, Bitcoin was valued at $15,300, although it has since slipped back to $14,628, according to the Coinbase exchange.
However, this still represents a roughly 15-fold price increase over the last 12 months.
Nonetheless, Bitcoin price prediction is made extremely difficult by the volatile nature of the currency's trading.
With other altcoins now eating into the market share of the most established cryptocurrency, Bitcoin's future is expected to remain both bumpy and volatile.
Other underlying factors are also expected to contribute to unpredictable trading conditions for Bitcoin.
Several countries have passed legislation that is obstructive to Bitcoin, while the existing financial establishment have tended to be positively hostile towards the payment method.
Meanwhile, some retailers have frozen Bitcoin transactions due to their unpredictable nature, with the PC gaming platform Steam recently announcing that it will no longer accept Bitcoin as a payment method.
Jan 02, 2018 LATEST UPDATE on Bitcoin Price Prediction – As the price of Bitcoin continues to make media headlines, its dominance of the cryptocurrency market is actually receding.
With the market capitalization of the digital payment system currently valued at $231.8 billion, Bitcoin is now responsible for 36.1 percent of the total value of all cryptocurrencies.
Although this still indicates that Bitcoin is particularly prominent in the cryptocurrency market, this is still the smallest proportion of the niche that Bitcoin has ever claimed.
Indeed, at the beginning of 2017, Bitcoin's market share was a massive 80 percent.
And despite the vast escalation in value that Bitcoin experienced in 2017, a rise in the number of altcoins is likely to advance this process further still.
The total market capitalization of the entire cryptocurrency niche stood at $640.4 billion on Tuesday, according to data from Coinmarketcap.com, and is set to break through the $1 trillion barrier this year.
And this is thanks not only to the rapid rise of Bitcoin, but also due to cryptocurrencies such as ethereum, ripple and litecoin.
While the financial mainstream tends to keep a sceptical distance from Bitcoin and the cryptocurrency revolution, it seems increasingly clear that the niche must be taken seriously.
Dec 28, 2017 LATEST UPDATE on Bitcoin Price Prediction –  Those inclined towards bearish Bitcoin price prediction have been vindicated today, with the value of the digital currency slumping in trading.
Despite the previous astronomical gains that Bitcoin has enjoyed, the cryptocurrency took something of a pounding today.
Thus, Bitcoin was trading at around $13,500 today, after reaching a peak in the region of $20,000 just days ago.
It is thought that this latest trough could have been prompted by new prohibitive legislation in Korea.
The South Korean government has announced new regulations on cryptocurrencies, in an attempt to curb the excessive speculation surrounding what many believe to be a Bitcoin bubble.
Dec 26, 2017 LATEST UPDATE on Bitcoin Price Prediction – The rollercoaster ride of Bitcoin continues, as the cryptocurrency began to recover its price in post-Christmas trading.
Already there is considerable speculation regarding what this means for the future of the cryptocurrency, with a wide variety of opinions forming on Bitcoin price prediction.
But the value of Bitcoin now stands at just over $16,000, recovering much of the decline that it suffered in the last few days.
Bitcoin had declined on Friday to $11,159.93, suffering its worst week since 2013.
Nonetheless, the overall performance of Bitcoin in 2017 has been nothing short of spectacular.
The digital payment method had increased over 11-fold in value, even following its stock market slump.
And Bitcoin currently stands at a price meaning that it has escalated in price by around 1,600 percent in the calendar year.
There remains some debate over whether the decline was a natural correction, or due to particular market factors.
And Israel is the latest nation to propose regulation to cryptocurrencies, with Shmuel Hauser, the chairman of the Israel Securities Authority, stating that he will seek government authority to ban companies based on bitcoin and other digital currencies from trading on the Tel Aviv Stock Exchange.
Despite occasional hostility from the authorities, the Bitcoin story continues to grow and grow…
Dec 19, 2017 LATEST UPDATE on Bitcoin Price Prediction – The rollercoaster ride of Bitcoin continues, as the cryptocurrency plummeted in value today.
Bitcoin fell by several thousand dollars in just a day, to as low as $15,000.
While this still represents a 15-fold increase on the Bitcoin price from the start of the year, the digital payment method had been touching $20,000 just days ago.
With trading activity still frenzied in the altcoin space, the potential for Bitcoin to make a swift recovery is quite high.
But Bitcoin price prediction is becoming an increasingly difficult proposition.
As experts line up on both the bull and bear sides, it does seem that the cryptocurrency is due something of a correction, after a rampant year.
Dec 18, 2017 LATEST UPDATE on Bitcoin Price Prediction – Bitcoin price prediction remains anyone's guess, as the cryptocurrency fell back a fair bit in Monday trading.
The cryptocurrency traded at just over $19,000 today, falling back from its peak of close to $20,000.
Indeed, Asian exchanges showed that Bitcoin had crossed $20,000 briefly, but these failed to be reflected on their Western equivalent.
As Bitcoin continues to make headlines, attention will now turn to the futures contracts which are beginning to emerge.
Debate over the legislative future of Bitcoin is also rife, as major governments move to respond to the astronomical growth in value that the digital payment method has enjoyed.
Dec 17, 2017 LATEST UPDATE on Bitcoin Price Prediction – Another upside move by Bitcoin has seen the cryptocurrency test the $20,000 barrier for the first time.
The launch of Bitcoin futures has meant that the digital payment platform continues to find favor with the investment community.
Making a Bitcoin price prediction for the ceiling of its value is increasingly challenging, with the real world price surging, and many esteemed investors warning of the huge bubble that Bitcoin currently represents.
As per CoinDesk's Bitcoin Price Index (BPI), the world's largest cryptocurrency by market capitalization rose to a new all-time high of $19,783.06 in trading.
It now seems likely that the $20,000 mark will be breached in the coming days as the incredible Bitcoin success story continues.
Dec 16, 2017 LATEST UPDATE on Bitcoin Price Prediction – As stories continue to circulate urging Bitcoin investors to show caution, the cryptocurrency continues to set new highs.
Bitcoin raced to yet another high on Saturday, as the digital payment method smashed through the $19,000 barrier for the first time.
This latest high came just hours after the $18,000 mark was breached, also for the first time.
An increasing cacophony of experts warns that the cryptocurrency is in a massive bubble, yet there is no apparent sign of the value of Bitcoin going in any direction other than upward.
But a CNBC survey this week found that 80 percent of Wall Street economists and market strategists consider the rise in value of Bitcoin to be a bubble.
Bitcoin price prediction remains extremely tricky in this climate.
Dec 15, 2017 LATEST UPDATE on Bitcoin Price Prediction – The altcoin price surge continues unabated, making Bitcoin price prediction almost impossible, as the cryptocurrency's incredible success story continued in early trading.
Bitcoin is now teetering on the brink of the $18,000 mark, reaching a new high of $17,956.50.
The digital payment method rose nearly 9 percent against the dollar, as the extraordinary escalation in the price of Bitcoin continues.
Bitcoin had suffered a correction in price to $13,000 on Sunday, but any suggestions of a lengthy slump seem to be wide of the mark at present.
The cryptocurrency was priced at around $1,000 at the turn of the year, but has since risen in almost unparalleled fashion.
But regulators are increasingly concerned about the consequences of the vast increase in value.
Dec 14, 2017 LATEST UPDATE on Bitcoin Price Prediction – Bitcoin suffered a slightly price correction today, as Bitcoin price prediction continues to confound experts and investors alike.
This continues a short-term trend that has unfolded over the week as a whole, in which the rapidly inflating cryptocurrency has ceased escalating for the time being.
However, despite this trivial stagnation, the total cryptocurrency market cap still broke a new record on Thursday, peaking at $514 billion on Thursday morning.
Bitcoin is currently trading at around the $16,700 mark, which is slightly lower than the over $17,000 high it reached last week.
With Ethereum also showing significant gains in the last week, the altcoin market continues to flourish.
Dec 8, 2017 LATEST UPDATE on Bitcoin Price Prediction – Bitcoin has broken through the $15,000 mark for the first time. The incredible rise of the cryptocurrency continues unabated, with Bitcoin now having increased 15-fold in value since the turn of the year.
Although many consider Bitcoin to be in a dangerous bubble, the price of the digital payment method continues to escalate.
According to Coindesk.com, Bitcoin reached $15,007.70 in trading, before falling back to about $14,680.
Considering that the value of Bitcoin was just $1,000 at the start of the year, this represents an absolutely staggering increase in price.
At this point in time, it is difficult to tell when the Bitcoin success story will end, and just which Bitcoin price prediction will turn out to be correct.