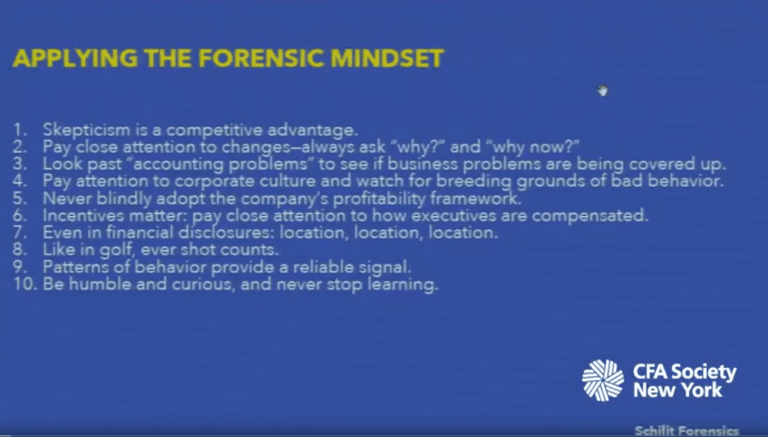 We can't predict the future. If we had that ability, we would probably never make any blunders. Bad choices are an integral part of life, and we have to live with the consequences of whatever decisions we made in the past. Businesses are no different. The corporate history books are filled with mistakes made by various businesses, and what we can learn from them. An interesting infographic exploring the worst business decisions ever made. Most of them look downright stupid in retrospect, but the companies didn't know what the future had in store for them.
1- This company had the opportunity to buy Google for just $750K
No kidding. The company that made one of the worst business decisions in history was Excite, which would later evolve into Ask.com. Google is one of the most successful technology companies on the planet, and most people don't even know what Excite is. Its parent company Alphabet has a market value of $860 billion today. But there was a time when Google was a tiny startup in the Silicon Valley.
In 1999, Excite had the opportunity to acquire Google for just $750,000. Excite turned down the offer because they thought it was too expensive. The rest is history.
Here Is What Electron Capital Told It's Investors On A Recent Call [Exclusive]
Electron Capital Partners returned 10.3% net for August, pushing its year-to-date returns into the green at 10%. The MSCI ACWI was down 3.9% for August, bringing its year-to-date return to -18.8%, while the S&P 500 was down 4.2% for August, which brought its year-to-date return to -17%. The MSCI World Utilities Index lost 1.8% for Read More
2- Blockbuster rejected the offer to buy Netflix for $50m
Remember the now-extinct Blockbuster that used to run video rental stores? Blockbuster was the king of its market once, efficiently operating more than 9,000 video and DVD rental stores around the world. Back in 2000, Netflix CEO Reed Hastings approached Blockbuster with an offer to sell his company for $50 million. Hastings intended to use the money to launch their new DVD-by-mail service.
Blockbuster CEO John Antioco declined the offer because it was a "very small niche business." Netflix was losing money at the time. Soon Blockbuster began to copy Netflix's business model, but with little success. Blockbuster eventually filed for bankruptcy in 2010. In contrast, Netflix has seen unprecedented growth, and it currently has a market value of $160 billion.
3- Decca Records rejected The Beatles
Can you imagine someone not liking The Beatles? In 1962, The Beatles auditioned at Decca Records' London office. Dick Rowe, the talent executive at Decca, rejected them. He told The Beatles manager Brian Epstein, "We don't like your boys'  sound. Groups are out. Four-piece groups with guitars are particularly finished." The same four-piece group with guitars went on to sell more than two billion albums. The Beatles are the biggest-selling music band in recorded history. How could it not be one of the worst business decisions of all time?
4- Motorola was reluctant to make smartphones
Back in 2006, Motorola's Razr was an incredibly popular mobile phone. My dad had one, and I still remember holding this thing in my hand and loving it. During the mid-2000s, Motorola commanded 22% market share, but the company failed to maintain the momentum by launching their own generation of smartphones.
The company decided to launch smartphones in 2010, but it was too late. Apple's iPhone and BlackBerry had begun to dominate the market. Between October 2006 and March 2009, Motorola's stock price plummeted from $107 to just $12.
5- EDS thought Microsoft was too expensive at $40-$60 million
In 1979, the erstwhile IT heavyweight Electronic Data Systems (EDS) was looking for investment opportunities in small computer firms. Bill Gates offered to sell Microsoft. His asking price was between $40 million and $60 million. But EDS founder Ross Perot found Bill Gates' asking price way too high. He passed on the opportunity. Microsoft is currently worth $845 billion, and has transformed the global computing industry.
In an interview with The Seattle Times in 1992, Ross Perot said, "I should've just said, 'Now Bill, you set the price, and I'll take it.'"
6- Yahoo turned down a lucrative offer from Microsoft
Yahoo had seen a lot of ups and downs through years. At the height of the dot-com bubble, it was valued at $125 billion. Fast forward to 2016, and Verizon purchased the core business of Yahoo for a meager $4.83 billion. Before things went south for Yahoo, Microsoft had offered to acquire it for $44.6 billion in 2008. Yahoo co-founder Jerry Yang turned down the offer.
7- Digg rejected an offer from Google
You must have heard about or used the news aggregator service Digg. In 2010, Google had offered to buy it for about $200 million. Digg rejected the offer for reasons known only to them. Two years later, they sold themselves to Betaworks for just $500,000.
8- Mars missed its E.T. moment
In 1981, Amblin Productions reached out to Mars to explore a cross-promotional opportunity. The movie producer offered to feature the M&Ms in their movie E.T., directed by Steven Spielberg. In return, Amblin wanted Mars to promote the movie on their packaging. Mars passed on the opportunity.
Hershey's, which had just launched the Reese's Pieces candy, sensed an opportunity. The company paid $1 million to get its new product featured in E.T. Extra Terrestrial. The movie went on to win four Oscars, and the Reese's Pieces saw a 65% jump in sales in the months following the release of E.T. 
What do the worst business decisions in history teach us?
These are undeniably among the worst business decisions ever made, and each of them has a lesson for us. We can't make the right decision every single time, but we should look at opportunities with a little more open mind and shouldn't let our ego or wishful thinking affect the decision-making process. Maybe the opportunity you are planning to reject is the one you should be taking.
Dig deeper in the infographic below.