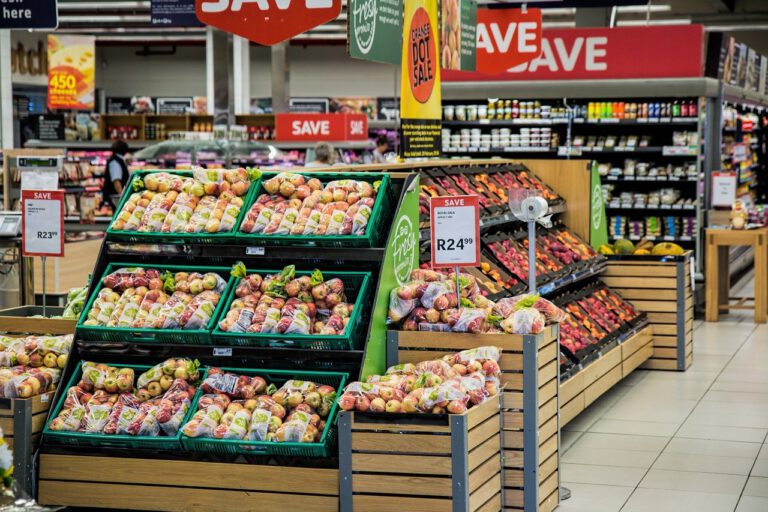 Retail sales – the race to spend moves down a gear, as food sales fall.
Q1 2021 hedge fund letters, conferences and more
Retail sales volumes fell by 1.4% in May 2021, compared to April 2021.
This was driven by food store volumes, which fell 5.7% compared to April 2021.
Retail sales volumes were 8.3% higher than in the three months to the end of May 2021, compared to the previous three months.
Retail sales volumes were 9.1% higher than February 2020.
Household goods stores saw the highest growth in sales volumes, up 9%.
The proportion spent online decreased to 28.5% in May 2021, down from 29.8% in April 2021.
The ONS has released monthly retail sales data for May.
Qualivian Investment Partners 2Q22 Investor Letter
Dear Friends of the Fund, Please find enclosed our Q2 2022 investor letter for your review.  Qualivian reached its four-year mark in December of 2021. We are actively weighing investment proposals. Please refer to our Q2 2022 investor letter for our performance and commentary on the second quarter of 2022. A fact sheet is 
The ONS has also released the latest research economic activity, with indications that spending surged again in June.
Fall In Retail Sales Driven By Fall In Food Sales
"Shoppers shot out of the traps in April, and after that initial sprint the pace has slowed in May, but plenty of consumers are in the race to spend to spruce up homes and gardens.
The fall in retail sales volumes of 1.4% in May was largely driven by a 5.7% fall in food sales. People have clearly been enjoying the novelty of eating at restaurants again and the easing of restrictions on dining indoors is likely to have been a factor drawing in more diners. As a result fewer people filled virtual grocery baskets to the brim, as they took advantage of new found freedoms.
Consumers are still splashing the cash in a big way in household goods stores on purchases like garden furniture, with sales volumes rising by 9%. Many shoppers are planning on a summer of garden parties, sprucing up their space to entertain friends and family.
Other research from the ONS this week showed that shoppers splurged on their credit and debit cards in May with spending increasing by 6 percentage points compared to April 2021. It was the highest level the CHAPS index of credit and debit card spending has been since December 2020.
Other popular purchases included toys and sports equipment, with sales volumes in stores selling such items rising 7.7%. With a summer of staycations planned, shoppers are stocking up on entertainment for the family, to keep them amused with overseas beach holidays largely out of reach.
Buying Clothes Is Back In Fashion
Some fashion fans seem to have had their fill of new styles for now. Clothing stores saw sales volumes decrease by 2.5% and department stores by 6.7%. But during the three months to the end of May sales volumes of apparel were up by almost a third (28.9%) showing that buying clothes is still largely back in fashion, after months of settling for old favourites in the wardrobe.
We may be booking restaurant tables like crazy, but other more recent data from the ONS overall spending on going out is still lower than before the crisis hit, which is likely to be because only seated patrons are able to be served. In the week up to June 10th, the numbers of seated diners was at 119% of 2019 levels. However, social spending is still 83% of pre-crisis rates, according to the CHAPs indicator of credit and debit card purchases.
The novelty of spending in physical rather than virtual stores hasn't yet worn off, with all sectors except food reporting a fall in the proportion of online sales. The slice of the online sales pie decreased to 28.5% down from 29.8% in April. But even so the proportion of retail sales conducted online remains substantially higher than before the pandemic, more evidence that the crisis has brought about a dramatic change to where we want to shop. In comparison with February 2020, the value of total online retail sales in May 2021 was 58.8% higher, whereas in-store sales were 1.3% lower.
The most recent data from the ONS shows that although more people are returning to stores, many are still shunning high streets and shopping centres. In the week up to 12th June overall footfall was 82% of the equivalent week in 2019, but high street footfall came in at 76% of 2019 levels and shopping centre footfall was even lower, at 73% of pre-pandemic rates. In contrast footfall in retail parks was much higher, reaching 98% of its level in the equivalent week of 2019.
It seems many shoppers have become used to the ease of parking and the extra space offered, choosing vast warehouse style stores in retail parks, to the smaller boutiques on the high street. It's still unclear if this will be a long term trend or just temporary until shoppers receive the confidence boost of double vaccinations before they cram into smaller shops once more.
For now though many high streets remain quieter compared to before the crisis hit, which will make filling empty shops an even harder task."
Article by Susannah Streeter, senior investment and markets analyst, Hargreaves Lansdown.
---
About Hargreaves Lansdown
Over 1.6 million clients trust us with £132.9 billion (as at 30 April 2021), making us the UK's largest digital wealth management service. More than 98% of client activity is done through our digital channels and over 600,000 access our mobile app each month.