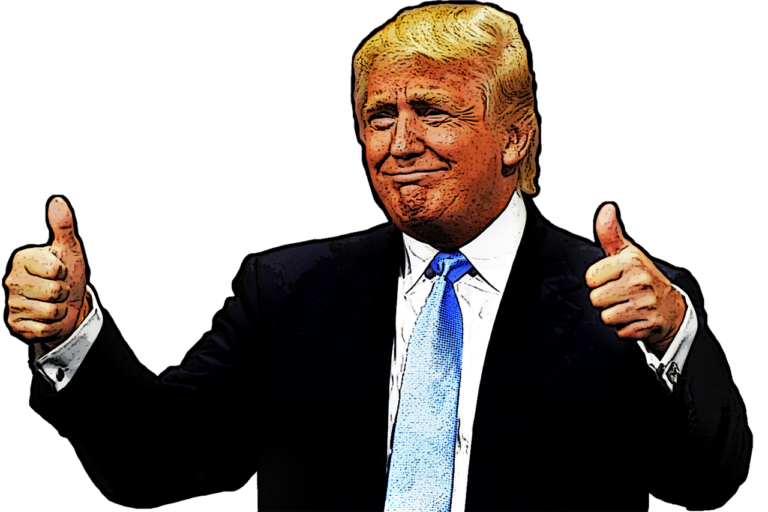 Trump Under Criminal Investigation in Georgia; His Call to Secretary of State May Constitute a Felony

Q4 2020 hedge fund letters, conferences and more
Trump Under Criminal Investigation
WASHINGTON, D.C. (February 9, 2021) - Former president Donald Trump is the subject of a criminal investigation in Georgia as a result of a hour-long phone call he placed to Secretary of State Brad Raffensperger on January 2, 2021 in which he repeatedly urged the Secretary to alter the outcome of the presidential votes in his state.
London Quality Growth Investor Conference: Buy Dassault Systemes
At this year's inaugural London Quality Growth Investor conference, Denis Callioni, analyst and portfolio manager at European investment group Comgest, highlighted one of the top ideas of the Comgest Europe Growth Fund. According to the speaker, the team managing this fund focus on finding companies that have stainable growth trajectories with a proven track record Read More
That call was recorded, and also included White House Chief of Staff Mark Meadows, as well as the Georgia Secretary's general counsel, Ryan Germany, and Deputy Secretary of State Jordan Fuchs.
As reported by the Washington Post, Reuters, ABC News, the New York Times, and other major media outlets, the criminal investigation was triggered by a formal complaint filed Monday by public interest law professor. His complaint pointed out that Trump's call may have violated at least three criminal statutes, including felonies.
Banzhaf was subsequently contacted by the official charged with conducting the criminal investigation.
In his complaint, Banzhaf also cites more than a dozen criminal law and/or election law experts who have either publicly concluded that the former president has committed crimes under Georgia law, or that, at the very least, the evidence of criminality is now strong enough to warrant a formal criminal investigation.
These experts include two past presidents of the State Bar of Georgia, many former U.S. attorneys, a former Georgia Secretary of State as well as several former Georgia prosecutors, the dean of a Georgia law school as well as a Georgia law school professor, and what the Atlanta Journal-Constitution termed a "cascade of elected officials."
Banzhaf's New Criminal Complaint
Banzhaf's criminal complaint also referred to an earlier call Trump had placed on December 23, 2020 to Georgia's lead elections investigator - who was then looking into allegations of ballot fraud in Cobb County - in which he urged the investigator to "find a fraud" in Georgia's presidential election process, and claimed that doing so would make the investigator a "national hero."
The complaint filed Monday morning, which triggered the criminal investigation of Trump, alleged that the former president violated at least three Georgia criminal statutes:
GA Code § 21-2-603 - Conspiracy to Commit Election Fraud: "A person commits the offense of conspiracy to commit election fraud when he or she conspires or agrees with another to commit a violation of this chapter."
GA Code § 21-2-604 - Criminal Solicitation to Commit Election Fraud: "A person commits the offense of criminal solicitation to commit election fraud in the first degree when, with intent that another person engage in conduct constituting a felony under this article, he or she solicits, requests, commands, importunes, or otherwise attempts to cause the other person to engage in such conduct."
GA Code § 21-2-597 - Intentional Interference With Performance of Election Duties: "Any person who intentionally interferes with, hinders, or delays or attempts to interfere with, hinder, or delay any other person in the performance of any act or duty authorized or imposed by this chapter shall be guilty of a misdemeanor."
Law professor Banzhaf played a major role in obtaining a special prosecutor to investigate President Richard M. Nixon, and successfully sued former vice president Spiro T. Agnew. He has also filed successful complaints against other public figures including former congressman Barney Frank, former congresswoman Geraldine Ferraro, and Baltimore State's Attorney Marilyn J. Mosby.
Updated on