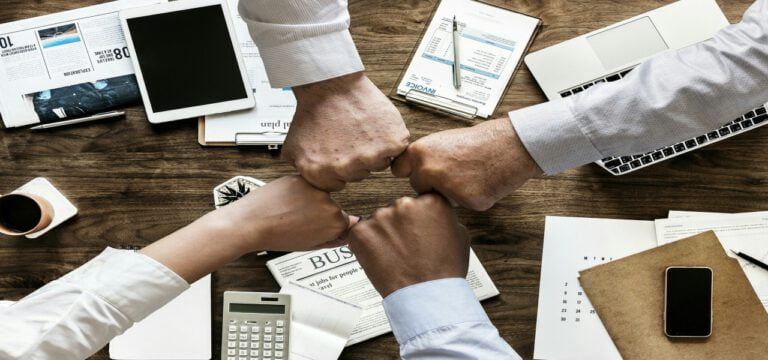 Almost everyone is aware of global warming and its consequences, but only a few companies are coming up with ways to avert it. Though governments around the globe are taking steps to protect our planet, much more needs to be done. One segment that has come forward in recent years to tackle this problem is startups. In several countries, young entrepreneurs have come up with brilliant ideas that are not just green, but sustainable as well. In this article, we will talk about the top ten green European startups.
Q4 2020 hedge fund letters, conferences and more
Top Ten Green European Startups
We have used several sources, including EU-Startups, to come up with our list of the top ten green European startups. Our list is in no particular order, rather it lists the top ten startups that have a good and sustainable green idea. Following are the top ten green European startups:
ValueWalk's July 2022 Hedge Fund Update: Tiger Cub Hedge Fund Shuts Down
Welcome to our latest issue of issue of ValueWalk's hedge fund update. Below subscribers can find an excerpt in text and the full issue in PDF format. Please send us your feedback! Featuring Andurand's oil trading profits surge, Bridgewater profits from credit, and Tiger Cub Hedge Fund shuts down. Q1 2022 hedge fund letters, conferences Read More
NorthVolt
Founded in 2016, it is a Swedish startup that makes lithium-ion batteries. This company was founded by two former Tesla executives. NorthVolt ensures sustainability in the entire process, including recycling of batteries, use of 100% renewable energy for manufacturing and no child labor or human rights abuse. It has already worked with popular brands, including BMW, Siemens, Scania, ABB and more.
Urban Volt
Founded in 2014, it is a Lighting as a Service (LaaS) company. Urban Volt assists and encourages other companies to switch to more sustainable lighting systems. For this, Urban Volt provides companies with initial capital investment, as well as takes care of the maintenance and upkeep. Also, Urban Volt ensures that the help and assistance it provides remain off-balance sheet. The company charges a monthly subscription from the clients, but the savings in the form of reduced energy costs helps to offset the subscription cost.
Sono Motors
Founded in 2016, this Munich-based company aims to put solar cars on the roads. The company is hopeful of coming up with its car by 2022. In 2016, it started working on an electric car, called "Sion." The company presented computer graphics of its electric car in July 2016. In January last year, the company led a crowdfunding campaign, collecting €53.3 million in funding, as well as many potential customers.
Swappie
Founded in 2015, this Finnish startup helps to reduce e-waste by providing people with a marketplace to buy and sell smartphones. The phones from the company come with a 12-month warranty and feature the latest technology. Also, it allows only high-quality phones on its platform. Swappie currently operates in Finland, Sweden and Italy. In June 2020, the company closed a €35.8 million ($40.6M) Series B round to expand into new European markets.
Zeleros
Founded in 2016, this Spanish startup is leading the development of the hyperloop. In June last year, the company completed a financing round worth more than €7 million. Hyperloop is an electric-powered transportation system that is much more efficient and sustainable for moving passengers and cargo. Such a system can enable travel at 1000 km/h as well as using clean energy and energy-efficient infrastructure.
Otovo
Founded in 2016, it is a Norwegian residential solar company. The company offers an online platform that matches customers and installers, so homeowners can get quotes for solar panels installation on their roof. Otovo helps users to customize the solar panels to get optimal sun exposure. Also, the company takes care of the installation and maintenance for at least 25 years. Otovo operates in Spain, France, Poland, Italy, Sweden and Norway.
Zolar
Founded in 2016, this German company is an online provider of solar systems. Its online platform takes care of all the processes, from planning to insurance and financing to the installation of solar panels. The company enables households to generate, store and consume the energy. Customers get to choose from a broad product portfolio, while an algorithm helps to optimize the product selection.
Refurbed
Founded in 2017, this Austrian startup deals in refurbished products. It is often dubbed "Amazon for refurbed electronics." The platform offers high-quality electronic products that come with 30 days of free trial and a one-year warranty. Refurbed offers a 40% discount on the items. The company deals in refurbished phones, laptops and tablets. Along with reducing e-waste, the company plants a tree each time it buys a new device to refurbish.
Ecoligo
Founded in 2016, this Berlin based company provides a fully financed solar-as-a-service solution for businesses. It basically finances solar projects in emerging markets through its online platform, called ecoligo.investments. This platform functions as a crowd-investing platform for renewable energy projects. Ecoligo presently operates in East and West Africa, Central America and Southeast Asia.
TipTapp
Founded in 2015, this Swedish company offers an app enabling users to buy and sell used and recyclable products. The platform connects buyers and sellers of second-hand items, bulky waste and recyclables, allowing them to interact through the app. What makes this app useful is that it allows users to get rid of waste easily.
Updated on