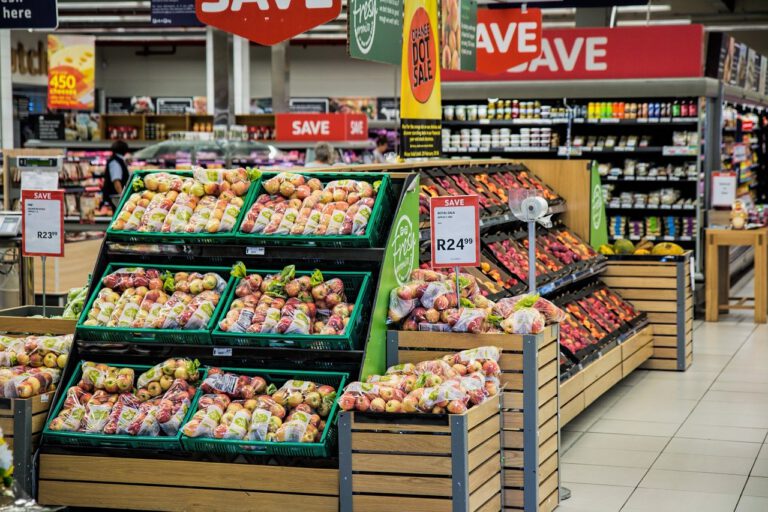 Revenue is one of the most important parameters for determining the financial health of a company. A company with a consistent (and increasing) stream of revenue is regarded as a good investment option. If you are planning to invest in such companies, then here are the top ten biggest companies in the world by revenue.

Q3 2020 hedge fund letters, conferences and more
Ten Biggest Companies By Revenue
Here are the top ten biggest companies on the basis of 2019 revenue:
London Quality Growth Investor Conference: Buy Dassault Systemes
At this year's inaugural London Quality Growth Investor conference, Denis Callioni, analyst and portfolio manager at European investment group Comgest, highlighted one of the top ideas of the Comgest Europe Growth Fund. According to the speaker, the team managing this fund focus on finding companies that have stainable growth trajectories with a proven track record Read More
Toyota ($275.3 billion)
Founded in 1937, this Japanese company is among the most popular automakers in the world. The company, which is headquartered in Toyota, Aichi, sold about 9 million units in fiscal 2019. It was the first automobile company to manufacture over 10 million vehicles per year. Toyota did so for the first time in 2012, and in the same year, it reported the production of its 200 millionth vehicle.
Amazon ($280.5 billion)
Founded in 1994, this U.S. firm is the biggest e-commerce company in the world. Along with e-commerce, the company also deals in cloud computing, digital streaming, and artificial intelligence (AI). In the U.S. information technology industry, Amazon is referred to as one of the "Big Five" companies along with Google, Apple, Microsoft, and Facebook. Amazon is headquartered in Seattle, Wash. The company has operations in more than 100 countries.
BP ($282.6 billion)
Founded in 1909, BP is a British multinational oil and gas company. Headquartered in London, it is among the world's seven oil and gas "supermajors." BP is a vertically integrated company as it operates in all segments of the oil and gas industry, including exploration, production, refining, distribution and marketing. The company operates in about 80 countries worldwide and has around 18,700 service stations globally. It pumps out about 3.8 million barrels of oil a day.
Volkswagen ($282.8 billion)
Founded in 1937, Volkswagen is a German automaker known for the iconic Beetle. Some of the other popular models from the company are the Golf, Jetta, Passat, Atlas and Tiguan. The term "Volkswagen" translates to "people's car." Volkswagen is headquartered in Wolfsburg, Germany. In 2019, the automaker was able to raise its market share in almost all regions in which it operates.
Saudi Aramco ($329.8 billion)
Founded in 1933, Saudi Aramco is a state-owned Saudi Arabian oil company. The company claims to be a world leader in hydrocarbons exploration, production, refining, distribution and marketing. According to the company's LinkedIn page, its average daily crude production is 10.2 million barrels per day. The company is headquartered in Dhahran and has more than 65,000 employees worldwide. Aramco operates in Saudi Arabia, the U.S., the U.K, India, China, Egypt, the Netherlands, the Republic of Korea and Singapore.
Shell ($352.1 billion)
Founded in 1907, Shell is a British–Dutch multinational oil and gas company. The official name of the company is Royal Dutch Shell, but it is popularly known as Shell. It is headquartered in The Hague, Netherlands and employs about 84,000 employees in about 70 countries. The company was ranked as the 21st biggest public company in the 2020 Forbes Global 2000. Like BP, it is also a vertically integrated company.
China National Petroleum ($379.1 billion)
Founded in 1988, China National Petroleum Corporation is the nation's second largest oil producer. It refines and distributes oil and gas products. Headquartered in Dongcheng District, Beijing, it is also among the biggest oilfield service providers. Popularly known as CNPC, it was ranked fourth in the 2020 Fortune Global 500. CNPC, which has a presence in almost 70 countries, is the government-owned parent company of PetroChina.
State Grid Corporation of China ($383.9 billion)
Founded in 2002, State Grid is a Chinese state-owned electric utility corporation. The company is headquartered in Xicheng District, Beijing and is the biggest utility company in the world. SGCC's core business is the construction and operation of power grids. Its mission is to provide a safer, cleaner, economical and sustainable power supply. SGCC covers about 26 provinces, providing power to more than 1.1 billion people or covering 88% of the national territory.
Sinopec Group ($407 billion)
Incorporated in 2000, Sinopec is China's largest energy company. It is also a state-owned enterprise that is engaged in the exploration, development and refining of crude oil and natural gas. Sinopec is China's biggest supplier of refined oil products and tops the list in ethylene production capacity as well. The company is headquartered in Chaoyang District, Beijing.
Walmart ($524 billion)
Founded in 1962, Walmart is a U.S.-based retail giant. The company started as a single mom-and-pop shop, but it is now the biggest retailer globally. Walmart owns several popular brands, such as Sam's Club, Jet.com, Hayneedle, Modcloth, Moosejaw and more. The company has more than 11,000 stores and clubs in 27 countries. It operates through three segments: Sam's Club, Walmart U.S. and Walmart International.
Updated on