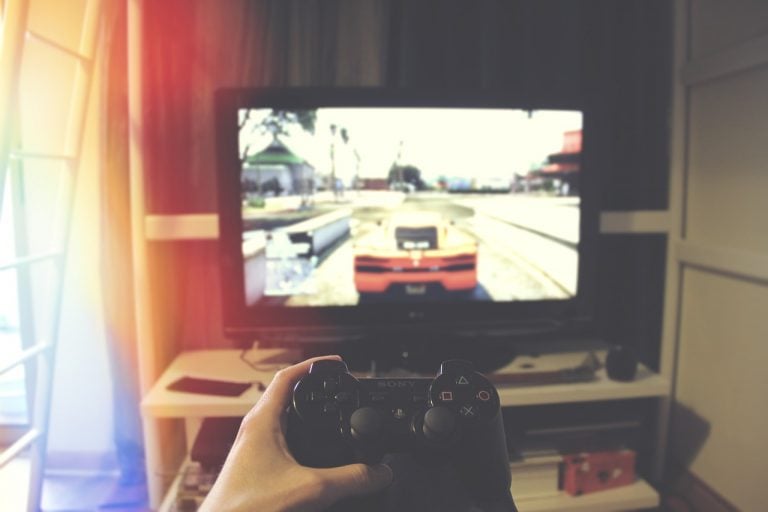 Below is a commentary from Money.co.uk's personal finance expert, Salman Haqqi, on how to invest in gaming stocks.
Q2 2021 hedge fund letters, conferences and more
The Gaming Stocks That Have Soared In Price In The Past Year
When the pandemic hit, many of us turned to video games to help pass the time and keep us entertained. Consequently, the gaming industry went from strength to strength, after a sharp rise in sales of video games and consoles. The Nintendo Switch, arguably the console of the pandemic after their breakout hit 'Animal Crossing New Horizons', saw operating profits skyrocket by 82%, declaring 2020 a record year for the company. Meanwhile, a PS5 was near impossible to get your hands on after its release in November 2020, at the height of the winter COVID wave.
Fund Structures For More Efficient Taxation And "Doing Well While Doing Good"
Tax time is still months away, but it's never too early to consider how fund structures impact your investments. Additionally, many people start looking for more ways to do good, including with their investments. In a recent interview with ValueWalk, Michael Carrillo of fund services provider Apex Group explained how most of the intellectual maneuvering Read More
With a new generation of consoles, e-sports and virtual reality gaming in development - investing in the video game industry has never been more exciting.
These are the top 19 gaming stocks that have seen a surge in stock price over the past 12 months
Rank
Ticker
Company Name
Stock Price (current)
Stock Price 

(12 months ago)

% change
1
NASDAQ:AVID
Avid Technology, Inc.
25.72
7.45
245.23%
2
NASDAQ:NCTY
The9 Limited
15.89
5.25
202.67%
3
NASDAQ:SLGG
Super League Gaming, Inc.
4.13
1.76
134.66%
4
NASDAQ:GMBL
Esports Entertainment Group Inc
8.79
3.87
127.13%
5
NASDAQ:CRSR
Corsair Gaming Inc
28.66
14.25
101.12%
6
NASDAQ:BILI
Bilibili Inc - ADR
85.95
44.39
93.62%
7
NASDAQ:NGMS
Neogames SARL
41.71
21.59
93.19%
8
NASDAQ:NVDA
NVIDIA Corporation
228.43
119.13
91.75%
9
NASDAQ:HEAR
Turtle Beach Corp
28.52
16.99
67.86%
10
NASDAQ:MSFT
Microsoft Corporation
301.14
202.66
48.59%
11
NASDAQ:SCPL
SciPlay Corp
18
12.34
45.87%
12
NASDAQ:AESE
Allied Esports Entertainment Inc
2
1.43
39.86%
13
NASDAQ:AMD
Advanced Micro Devices, Inc.
109.92
78.69
39.69%
14
OTCMKTS:CCOEF
CAPCOM CO., LTD.
30.44
24
26.83%
15
NASDAQ:EA
Electronic Arts Inc.
146.6
124.3
17.94%
16
NYSE:RBLX
Roblox Corp
82.87
72.15
14.86%
17
NASDAQ:AMZN
Amazon.com, Inc.
3478.05
3149.84
10.42%
18
NASDAQ:ATVI
Activision Blizzard, Inc.
81.18
76.18
6.56%
19
NASDAQ:ZNGA
Zynga Inc
8.8
8.32
5.77%
Activities To Watch Out For In The Gaming Market
Salman Haqqi, personal finance expert at money.co.uk has commented one some of the activities to watch out for in the gaming market at the moment.
"During the pandemic, we saw many gaming companies make huge profits after a surge in demand for video games. Nintendo was a prime example of this.
"While existing names like EA and Capcom are seeing renewed and steady growth, it's the up and comers and disruptors in the industry that may make a big change in the industry over the next year or so. UFL, a new free-for-all online football simulation, is hoping to rival the existing mammoths such as Fifa (EA) and PES. Produced by Strikerz Inc., it's an indication of the disruption that faces the gaming industry in the near future. Esports brands such as Esports Entertainment Group continue to see rises in their stock price compared with September 2020.
"However, as with every investment - putting money into gaming stock comes with it's risks. Despite analysts and experts opinions, events such as the recent controversy with Activision Blizzard show that no stock is foolproof, and with every investment comes risk.
"Additionally, flagship brands such as NVIDIA are seeing renewed confidence from investors, regaining the title of the world's most valuable semiconductor company."
---
About Money.co.uk:
Money.co.uk is a UK-based price comparison website launched in 2008. It compares financial products including credit cards, bank savings, and mortgages.
Sources
Methodology: The top 25 gaming stocks prices were figures collated from 8 September 2020 to 7 September 2021, through Yahoo & Google Finance.