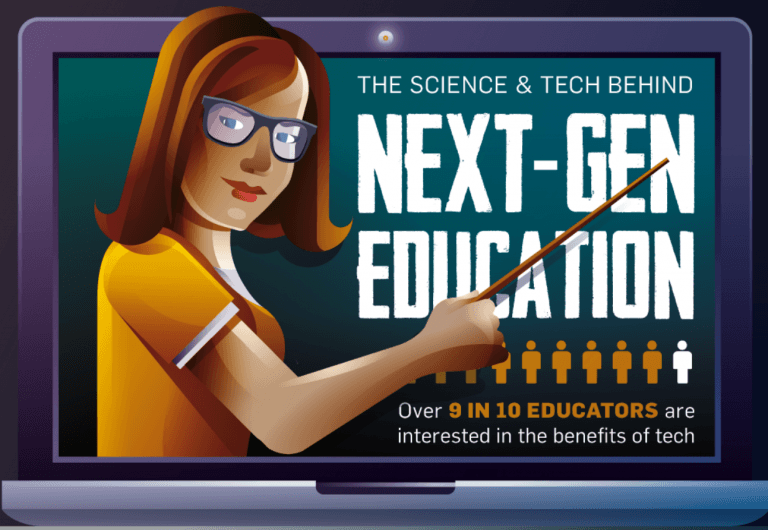 More than 90% of teachers are interested in the benefits of technology in classrooms to prepare students for the jobs of tomorrow. While funding issues will always be the biggest barrier to getting the latest technology into classrooms and more than 18% of students still don't have internet access at home, educators are working to ensure that today's students become tomorrow's business leaders through the use of technology in the classroom.
Video is one of the hottest technologies being used in classrooms today. 98% of teachers think that interactive video is the hottest emerging technology in their classrooms, and they also think this technology will give students the power to advance through lessons at their own pace. These educators see video as the key to the personalization of education, and 89% are interested in video that is in 3D, VR, or AR.
Q4 2019 hedge fund letters, conferences and more
This Clean Energy Hedge Fund Has Solid Returns In 2022 And Uses Amazon As A Precedent
Electron Capital returned 3.1% for October, bringing its year-to-date return to 8.3%. The MSCI ACWI gained 6% for October, raising its year-to-date return to -22.3%, while the S&P 500 returned 8% in October for a year-to-date loss of 18.8%. The MSCI World Utilities Index was up 2.7% for October but remains down 13.5% year to Read More
The Use Of Technology In Classrooms Doubles
Tech in schools provides students with many benefits. It can allow students exposure to careers that may not otherwise be visible to them. It can help students overcome difficulties and lack of access from various reasons. From 1995 to 2014, use of technology in classrooms more than doubled, which has given students the digital and tech skills they needed to succeed in the real world.
Giving students access to video gives those students a multitude of advantages. Flipped instruction, in which students learn a topic and then take on the task of teaching it to others, is greatly enhanced with video. Students can be shown what they did well and what needs improvement. Video can also help them to learn outside of classroom time, making instruction more centered upon students.
Helping Students Be More Active Learners
These techniques can help students become more active and engaged learners, which can lead to a lifelong love of discovery and collaboration. The classroom might become a busier, more distracting place, but the benefits could far outweigh the setbacks.
Chatbots are also being used to enhance classroom learning. They can be used to offer students immediate feedback in their studies, to track performance and make adjustments to curriculum, and can be used as a guide to keep learning on track.
The future of education is all about personalization through tech, and classrooms across the country are already taking advantage of the tools at their disposal to create the next generation of engaged and creative members of the workforce. Learn more about the future of the classroom with technology from the infographic below.