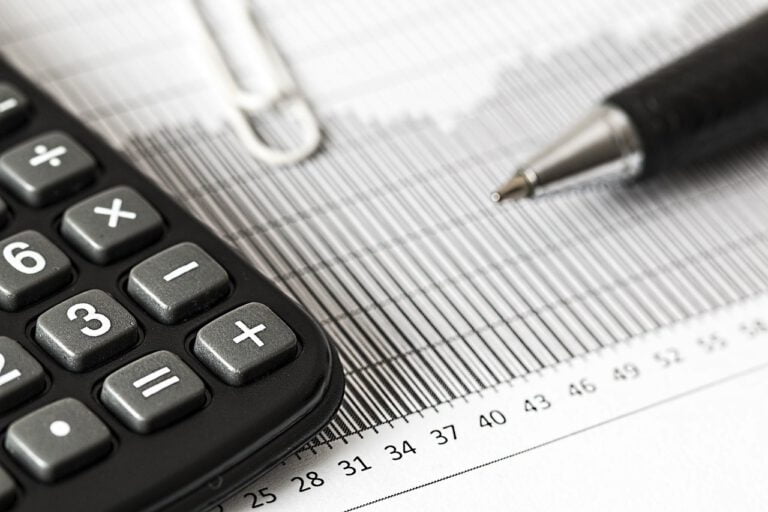 One of the most unexpected contributors to last year's unforeseen record spending on tech deals came from a historically unlikely group of buyers: special-purpose acquisition companies, or SPACs. These so-called blank-check companies have amassed billions of dollars of collective buying power and, as of last year, have begun reshaping the M&A landscape.

Q4 2020 hedge fund letters, conferences and more
Everyone Is Getting In On The SPAC Act
451 Research's M&A KnowledgeBase shows that SPACs acquired more tech vendors in 2020 than they did in the previous four years combined. And, as our data also shows, those acquisitions often have a lot of zeros in the prices:
How A Weakening PE Market Serves As Another Sign Of A Weakening Economy
Amid the turmoil in the public markets and the staggering macroeconomic environment, it should come as no surprise that the private markets are also struggling. In fact, there are some important links between private equity and the current economic environment. A closer look at PE reveals that the industry often serves as a leading indicator Read More
Electronic payments provider Paysafe, which was PE-owned, was acquired in a $7.2bn reverse merger in December.
Supply chain management firm E2open as well as AvePoint, a 20-year-old content management vendor, sold to separate SPACs for $2bn each.
Online residential real estate marketplace Opendoor sold for $6.3bn to one of the most prolific blank-check operators, Social Capital Hedosophia.
So far in 2021, the pace has only picked up. The M&A KnowledgeBase has already tallied seven reverse mergers in January, the second-highest monthly total we've ever recorded. Perhaps more important, the spending is off the charts: The aggregate value of acquisitions by SPACs so far in January is $24bn. That already equals half the total dollars spent by SPACs over the entire record year of 2020.
These acquisition vehicles, which are all the rage among investors right now despite mostly unproven results, have definitively moved from the outer fringes to the mainstream. In terms of fundraising, it seems everyone is getting in on the SPAC act: Silicon Valley figures, PE shops, and even Shaquille O'Neal.
Altogether, some 319 blank-check companies listed on US public exchanges in 2020, raising a record amount of capital to shop with, according to S&P Global Market Intelligence.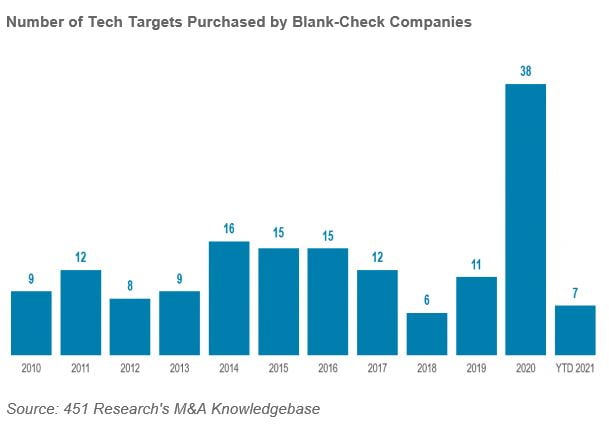 Source: 451 Research M&A KnowledgeBase; S&P Global Market Intelligence
---
About 451 Research
451 Research is the enterprise and emerging technology research group of S&P Global Market Intelligence and was acquired by the division in December 2019.
Updated on