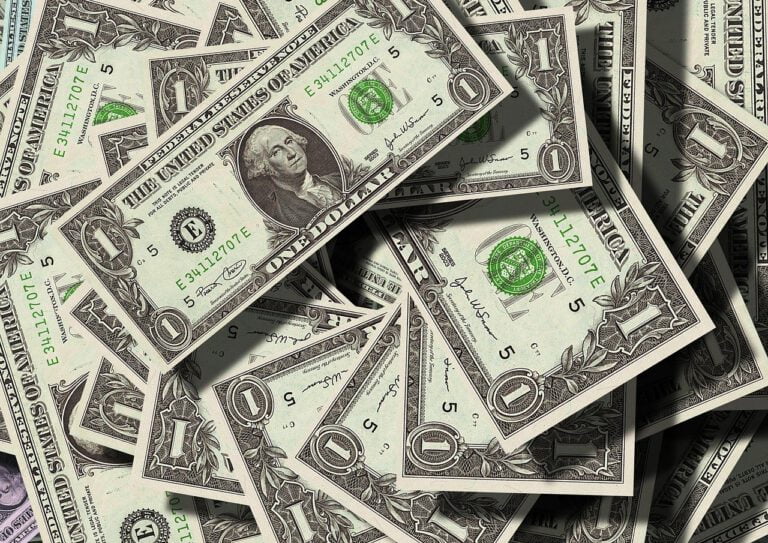 California has helped residents to counter the financial impacts of the COVID-19 pandemic with its Golden State Stimulus program. Now, the state could soon come up with relief checks to help residents offset rising prices. Gov. Gavin Newsom recently proposed a spending package that includes sending California stimulus checks to vehicle owners. The stimulus checks will primarily be in the form of tax refunds for vehicle owners and bonuses for healthcare workers.

Q1 2022 hedge fund letters, conferences and more
Exodus Point Outperforms As Rates Trading Profits Jump [Exclusive]
Michael Gelband's Exodus Point launched in 2018 with $8.5 billion in assets. Expectations were high that the former Millennium Management executive would be able to take the skills he had learned at Izzy Englander's hedge fund and replicate its performance, after a decade of running its fixed income business. The fund looks to be proving Read More
California Stimulus Checks To Vehicle Owners
On Thursday, Gov. Newsom proposed an $18.1 billion spending package to assist Californians amid rising inflation. Inflation is at its highest rate in 40 years, driven partly by the coronavirus pandemic and Russia's war on Ukraine.
The centerpiece of Newsom's package is the $11.5 billion in tax refunds, and the majority of this will be used to send $400 California stimulus checks to registered vehicle owners. These checks would be capped at two checks per person.
"This inflation relief package will help offset the higher costs that Californians are facing right now and provide support to those still recovering from the pandemic," Gov. Newsom said in a statement.
It is expected that the eligible registered vehicle owners could start getting the stimulus checks in September. A point to note is that Newsom's package doesn't include a provision to reduce the state's gas tax.
Along with sending $400 California stimulus checks, Newsom's package also sets aside $933 million in bonuses for about 600,000 nurses and other healthcare workers. According to the Department of Finance, healthcare workers will get $1,000 and the state would also match the employer contributions of up to $500.
Newsom's Package: What Else It Includes
Newsom's package sets aside $2.7 billion to support low-income tenants who asked for help before March 31. Also, the package includes $1.4 billion to help residents with past-due utility bills. Newsom has also proposed $700 million in incentive grants to offer three months of free public transportation for communities throughout the state.
Also, there is a $304 million provision to make health coverage more affordable for middle-class families.
"This extends health insurance premium assistance under Covered California for families of four earning up to $166,500 annually, upwards of 700,000 Californians," the program's website says.
Gov. Newsom has also proposed a 12-month pause in the sales tax rate for diesel fuel. This proposal would offer about $439 million in relief to the commercial sector and drivers.
Initially, Newsom proposed the package in March. The proposal hasn't changed much since Newsom first proposed it. It is possible that the final version of the package may change a bit as lawmakers still need to approve Newsom's budget.
Legislative leaders don't support Newsom's proposal. They have come up with their own proposal that calls for giving $200 to all taxpayers, as well as $200 to each dependent. The money will go to taxpayers with income less than $125,000 ($250,000 for joint filers).
Updated on