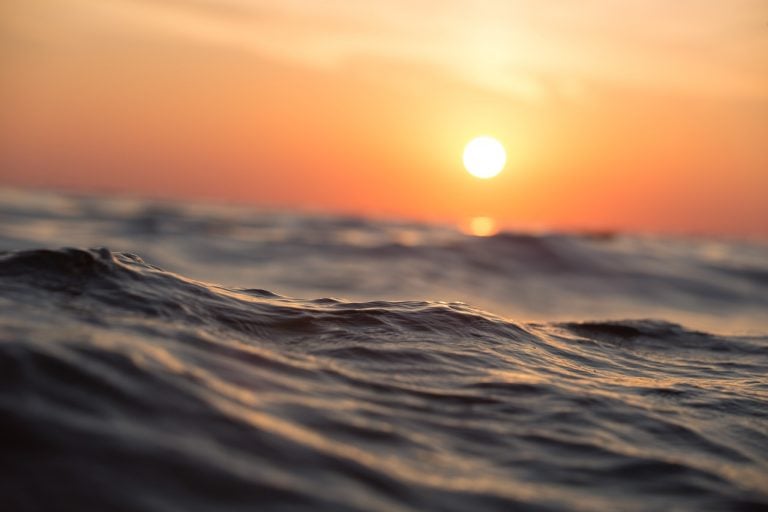 The year has just begun and there are already a plethora of scientific studies which stress the dangers of global warming. Now a team of scientists concluded that 2018 marked record-breaking ocean temperatures, showing how global warming impacts the global oceans.
An international team of scientists conducted a study which looks at record-breaking ocean temperatures, showing that 2018 was the hottest year ever recorded for the global oceans. Measurements were taken in the upper 2000 meters of oceans around the world. The findings were published in the scientific journal Advances in Atmospheric Sciences on Jan. 16.
Scientists consider measuring oceanic water temperatures the best practice in determining the risk of human-induced climate change, while also using it to track how much it has advanced. In fact, more than 90% of global warming heat is deposited in the world's oceans. It's interesting to note that the temperatures in the global oceans are less impacted by natural activities like volcanoes, but are mostly due to human activity.
Short-Seller Spruce Point Highlights Its Latest Canadian Consumer Short: Saputo
Reputed short-seller Spruce Point Capital Management released its latest short report this week. The firm is shorting Canadian dairy and grocery manufacturer Saputo. Spruce Point chief Ben Axler believes the company is entering a phase of declining growth and highlights the financial stress and growing challenges he sees it facing, not only in Canada but Read More
"The new data, together with a rich body of literature, serve as an additional warning to both the government and the general public that we are experiencing inevitable global warming. The ocean and global warming have already taken place and caused serious damage and losses to both the economy and society," Dr. Lijing Cheng, the lead author of the report said in a statement.
The researchers find it important to stress that the record-breaking ocean temperatures will continue rising if humanity doesn't do anything to stop global warming – by continuing to release high amounts of greenhouse gases into Earth's atmosphere.
There are many examples of how warm ocean temperatures impact life on Earth. The warm salt water could end up contaminating fresh water wells, which means that the quality of drinking water would drastically decrease. Infrastructure would also vastly suffer. Higher sea levels could damage coastal communities and cause floods around the world. An increase in ocean temperatures could also result in heavy storms and rains. Lastly, higher water temperature is deadly to the coral reefs as it causes coral bleaching and compromises the lives of these diverse ecosystems around the world.
To be able to fight climate change, more studies like this are necessary so that people will know how much climate change has already advanced. Scientists also want to have a deeper understanding of the effects of warmer ocean waters. The IAP and collaborators which worked on the study will continue studying such trends and focus on learning more about the climate system and the ocean's role in it.
"These scientific activities will eventually serve the general public and government by enabling them to make informed decisions and thus create a better and more sustainable future for all," Cheng said.
Recent studies which point at the warmth of ocean water which causes waves to get stronger, and a study that shows that global warming causes ice shelves on Antarctica to melt faster show the dangers of global warming, and this new report which points out the record-breaking ocean temperatures  certainly adds up.