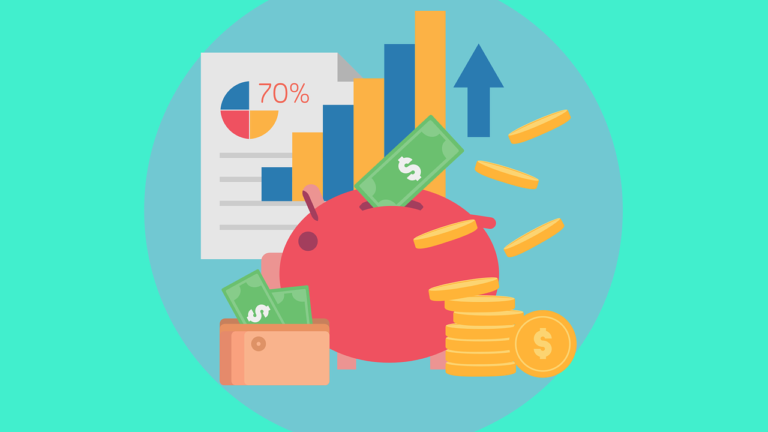 Whitney Tilson's email to investors discussing his reader feedback on portfolio management; Sacklers threaten to pull out of opioid settlement without broad legal immunity.
Q2 2021 hedge fund letters, conferences and more
Gates Capital Management Reduces Risk After Rare Down Year [Exclusive]
Gates Capital Management's ECF Value Funds have a fantastic track record. The funds (full-name Excess Cash Flow Value Funds), which invest in an event-driven equity and credit strategy, have produced a 12.6% annualised return over the past 26 years. The funds added 7.7% overall in the second half of 2022, outperforming the 3.4% return for Read More
Reader Feedback On Portfolio Management
1) I received more reader feedback about Tuesday's e-mail – in which I shared an excerpt about portfolio management from my forthcoming book, The Rise and Fall of Kase Capital – than about anything else I've ever written. Here are some of the responses...
"Wow! Thanks for being brutally honest. In reality we can all be 'too smart' about managing money." – Rodney C.
"Fantastic advice. Also admired your propensity to admit mistakes and willingness to share for the benefit of others." – James N.
"I have been doing all the wrong things you said. I have 200 stocks in my account, and have been trading on margin and options. I will take the lessons you taught and reduce my exposure to margin immediately." – Rana L.
"Thanks, for your sharing your highs and lows... obviously you are able to step over your ego to share trading experience that is worth Gold, God Bless. You are actually the only newsletter I look forward to and it's the human touch that gives it life... The dance of Life! Keep the Music playing!" – Frank L.
"Dear Whitney, I've been reading you for almost a couple years now and have meant to reach out and say thank you countless times, but this is the first time I will have actually done it.
"First, thank you for the 12 Questions To Ask Before You Marry Someone. I wish it had been around when I was in my 20s, but I have passed it on to my 20- and 30-something year old kidults (my term for grown kids) and I know it will benefit them greatly.
"Second, thank you for the humility and honesty you display for generously sharing your failures. Everyone knows about your successes. But it takes an honest desire to do good and truly help people to share your failures.
"I am in the midst of trying to extricate myself from almost every one that you mentioned in today's article. I can't tell you how valuable it is to have read the essay and clearly see myself making the same mistakes. It gives me the courage to take action, correct them and not repeat the mistakes in the future.
"Finally, thank you for, well, just being who you are. You inspire me to be a better person. To actually do the things I think about doing. To try to treat people even better than I already do. To stop grousing and start being a more consistently positive person.
"I thank you for everything you've shared so far and look forward to what you share in the future." – Dan F.
"Hey Whitney, When is your book coming out? Please do not wait to share the rest of the chapter on 'When to add to, hold, trim, or exit your positions.' This is very important at these high stock valuations." – Robert M.
First of all, thanks to everyone for the kind words. Most of the e-mails I get are from people who are angry about something, so it's nice to hear appreciation.
To Robert M.'s question, I'll probably release The Rise and Fall of Kase Capital by the end of the year. It's pretty much finished, but I've been told I shouldn't release two books within six months of each other...
And to his request, I promise that I will soon publish the rest of the chapter on portfolio management, so stay tuned!
Sacklers Threaten to Pull Out of Opioid Settlement Without Broad Legal Immunity
2) What a sick joke this is: Sacklers Threaten to Pull Out of Opioid Settlement Without Broad Legal Immunity.
The Sacklers chose to have their company file for bankruptcy in White Plains, New York, because the only bankruptcy judge there is known to be very corporate-friendly – a bet that has paid off in spades with a disgraceful settlement that allows the most evil family in America to walk away scot-free, keeping the billions they've hidden in offshore accounts.
To understand this total disgrace, I recommend watching this segment (and the prior two) on Last Week Tonight With John Oliver: Opioids III: The Sacklers.
David Sackler's threat to walk away from the settlement is like someone saying, "Stop right there... or I'll shoot myself!"
The settlement should be discarded, every senior executive at Purdue Pharma when it was creating the opioid crisis should be prosecuted, and the Sackler family should be forced to disgorge every last penny of blood money it took out of the company.
Best regards,
Whitney
P.S. I welcome your feedback at [email protected].