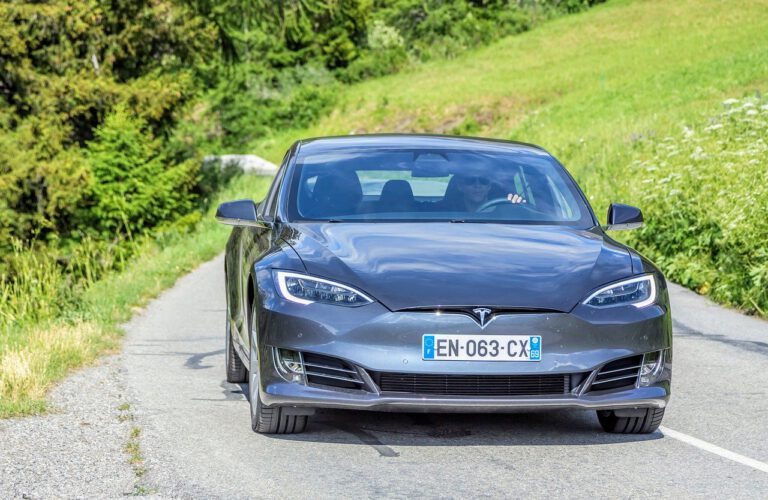 Tesla stock soared above $800 a share again today but then pulled back below that price. Bulls have long debated whether the company should be classified as a tech company rather than an automaker, and one firm compared Tesla to some tech companies in an attempt to value it. Meanwhile, another firm suggested Google could buy Tesla Inc (NASDAQ:TSLA), furthering the argument that Tesla is a tech stock.

Underweight rating on Tesla (NASDAQ:TSLA) stock
In a note dated Feb. 6, Morgan Stanley analyst Adam Jonas compared Tesla to Amazon, Apple, Netflix and Spotify. He reiterated his Underweight rating and $360 price target for Tesla stock.
Q4 2019 hedge fund letters, conferences and more
[Exclusive] ExodusPoint Is In The Green YTD Led By Rates And EM/ Macro Strategies
The ExodusPoint Partners International Fund returned 0.36% for May, bringing its year-to-date return to 3.31% in a year that's been particularly challenging for most hedge funds, pushing many into the red. Macroeconomic factors continued to weigh on the market, resulting in significant intra-month volatility for May, although risk assets generally ended the month flat. Macro Read More
Jonas' price target assumes 2 million units of sales by 2030 with an EBITDA margin of 15%. He also said that every additional 1 million units of deliveries adds $150 to $200 per share, depending on margins, capital intensity assumptions and other factors.
"Tesla has captivated the imagination of the public," he wrote. "While the hyper growth story continues to manifest itself in consensus forecasts and sentiment, ultimately creating the comparison to high profile tech names, we believe there are a number of exogenous risks that investors should remain cognizant of such as competition, execution, and other geopolitical concerns."
Is Tesla (NASDAQ:TSLA) the next Amazon, Apple, Netflix or Spotify?
In comparing the automaker to Amazon, he noted that Tesla stock is much more expensive than Amazon, which trades at more than seven times 2025 EBITDA with over 12% top line growth between 2025 and 2030. On the other hand, Tesla stock was trading at 13 times Morgan Stanley's 2025 EBITDA forecast with a compound annual growth rate of 10% on the top line between 2025 and 2030.
Apple stock trades at less than 12 times 2025 EBITDA with 7% top line growth between 2025 and 2030. Based on those numbers, Tesla stock is a little more expensive than Apple but has higher growth.
Netflix stock trades at about 13 times 2025 EBITDA with over 9% top line growth between 2025 and 2030. This puts (NASDAQ:TSLA)  stock "materially more expensive" with "slightly higher growth."
Spotify, which hasn't been public very long, trades at about 15 times 2025 EBITDA with more than 12% top line growth between 2025 and 2030. Compared to Spotify, Tesla stock is slightly cheaper with "materially lower growth."
Tesla versus tech stocks
Jonas believes that on the surface, Tesla stock can appear to be more "reasonably valued" than some tech stocks. He also notes that some investors argue that the company deserves a premium to the "megatech names" because of its higher growth, larger total addressable market, and ESG (environmental, social and corporate governance) scoring.
However, he adds that it's important to remember that there are some big differences between Tesla's business model and the business models of any tech companies it is compared to. There are also differences in capital intensity. The automaker's business objectives face much greater execution risk than many of the tech companies it is compared to.
Should Google acquire Tesla (NASDAQ:TSLA)?
Alphabet wasn't one of the tech stocks Jonas compared Tesla to, but in their own note published on Forbes, Trefis analysts suggested that Google could buy the automaker for $1,500 per share. They believe the automaker's valuation could climb to $1.5 trillion in a deal with Google.
In the event of a merger, Tesla would gain Google's "software muscle and large cash pile." Trefis analysts see the automaker scaling its production and deliveries to 8 million vehicles under Google's management while more broadly monetizing its self-driving technology by licensing it to other automakers.
Google would gain a major revenue stream if it acquired Tesla. Since Tesla stock climbed to almost $1,000 last week from about $500 in less than 10 days, Trefis analysts believe it's not very difficult to imagine that Google could buy it for $1,500 per share.
The bigger question would be whether Tesla (NASDAQ:TSLA) CEO Elon Musk would sell the automaker. Trefis did not address this issue, but it seems unlikely.
Updated on