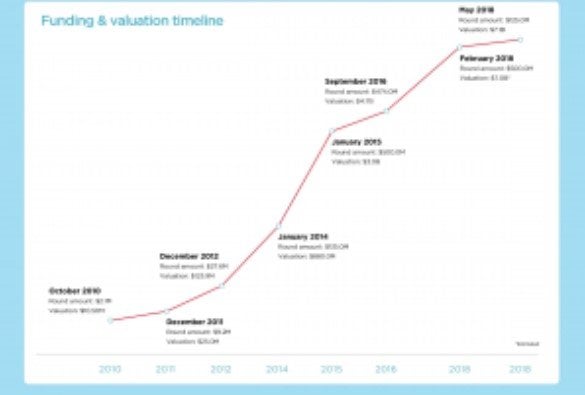 Biotech company Moderna just went public last week, raising $604M in what was the largest biotech IPO of all time.
At a price of $23 per share, Moderna [MRNA] sold over 26M shares, putting their valuation at $7.5B. Even though they hit a rough patch shortly after, the IPO is the latest in a string of record-breaking biotech public offerings this year.
[REITs]
Fund Manager Profile: Kris Sidial Of Tail Risk Fund Ambrus Group
A decade ago, no one talked about tail risk hedge funds, which were a minuscule niche of the market. However, today many large investors, including pension funds and other institutions, have mandates that require the inclusion of tail risk protection. In a recent interview with ValueWalk, Kris Sidial of tail risk fund Ambrus Group, a Read More
Q3 hedge fund letters, conference, scoops etc
Moderna specializes in so-called messenger RNA therapy, which is a form of treatment that uses a patient's own cells to fight diseases. Assuming Moderna's medicine works, the world now has "revolutionary" and new treatments for cancer.
So far in 2018, investors have pumped $7.1B into 60 biotech companies this year. That makes 2018 the 2nd biggest year ever for biotech, just behind 2014.
Moderna's funding history
The other biotech companies that banked on IPOs this year were Solid Biosciences (valuation of $546.4M), ARMA Biosciences ($497.7M), Homology Medicines ($577.3M) and Allogene Therapeutics ($2.2B).
The $7.5B valuation was higher than the $7.1B reached by the company earlier in May 2010 when it raised $125M from Merck. Other investors include Sequoia Capital China, EDBI and ArrowMark Partners.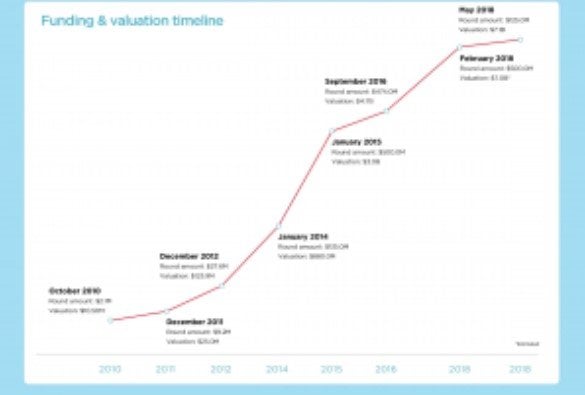 Moderna was founded in 2010 and was valued at $10.5M by the end of that year.
In the last eight years, the company's valuation has risen by a whopping 679x. The above chart by Pitchbook shows the astonishing rise in Moderna's valuation over the years.
In January 2014 Moderna raised $135M at a valuation of $880M and was a unicorn within the next twelve months. Till date the company has raised around $1.7B.
What's Moderna all about?
As mentioned, Moderna is in early stage development of creating medicine using messenger RNA. In less layman's terms, this transports genetic information from DNA to body cells enabling the production of proteins to express these genes.
Moderna aims to engineer messenger RNA with patients that have genetic diseases. This will communication with cells and produce potentially life-changing proteins.
As for the stock dropping…
Post-IPO, MRNA lost 19% in the first day of trading, dropping to $18.8 per share.
However, CNBC's stock expert Jim Cramer wasn't too worried about the drop, citing the upside of the technology and overall investor bullishness.
"It's recession-proof at a time when many investors are now worried about a slowdown," Cramer said. "It's got an exciting concept and you can argue that messenger-RNA-based medicine could revolutionize health care."
There are still some concerns raised over investing in Moderna shares. Like several other biotech companies, Moderna is also years away from a marketable product.
So what say we? Well, the WealthLAB verdict says, sure there's upside. But investors need to have a larger risk appetite to enter this stock.
About the Author:
The "CNN Money for Millennials," WealthLAB.co is the No. 1 news and interview source for future billionaires, real estate investors, wealth hackers and beginning stock traders.