Business people need to know a whole bunch of stuff about a whole lot of things if they're to be successful (although luck and a big inheritance also help). But perhaps the most fundamental knowledge a businessperson needs is to know thyself. Plunging into the world of pharmaceuticals when you have no idea what goes on in the human body, or taking an engineering degree when you're a salesperson at heart, could be a waste of everybody's time.
But sometimes to learn about yourself you have to look outwards. What have other successful people studied before going on to business success? What do you have in common with those people – should you follow the lead of Bill Gates, who dropped out of class to pursue success with Microsoft? Or should you study arts and humanities to develop your people powers?
Billionaire drop-outs like Bill Gates and Mark Zuckerberg are actually the minority. In the USA, the top-earning CEO in each state has a degree, and two thirds of them went on to grab a graduate degree, too. And while privilege helps on many levels, don't let lack of privilege dissuade you. Just six of those top-earning CEOs were Ivy League, and less than half went to private schools.
Q2 hedge fund letters, conference, scoops etc
Know Thyself: Success Stories of CEOs
So what did they study? It's a mixed bag. Around 20% went for business, naturally enough. But engineering was a very popular choice among these startling success stories, too. You can see the precise breakdown of which majors top-earning CEOs took in this excellent new resource from resume.io. But in the meantime, let's take a closer look at some of their individual achievements.
Steve Wynn (Wynn Resorts, Nevada)
Steve Wynn is a curious and controversial character. He stands out among the 50 top earning CEOs of each respective American state as being somewhat more old-school. Perhaps inspired by his name, Wynn built up a casino and hotel empire from very little.
His father was also in the trade, owning a bingo parlor business that wasn't doing very well. Young Steve took it over and turned the business's fortunes around. And he didn't need no fancy business degree to do so! In fact, Wynn is one of the few top-earning CEOs to have majored in English Literature. Gambling is nothing if it's not a symptom of human nature, so perhaps it was the insights into man's mind that gave Wynn the edge in the casino trade.
Do you know which under-the-radar stocks the top hedge funds and institutional investors are investing in right now? Click here to find out.
Wynn is 76 now, has $3bn to his name, and was making $34.5m each year as CEO of Wynn Resorts until he retired earlier this year following allegations of sexual misconduct that he claims to be a smearing attempt by a jealous former partner. Scumbag, natural genius, or both, Wynn could himself be a character from the great American novel.
Constance H. Lau (Hawaiian Electric Industries, Inc., Hawaii)
66-year-old Lau is very well educated. She topped an undergraduate degree from Yale and a graduate degree from the University of California, Hastings with an MBA from Stanford Graduate School of Business. If ambition isn't an indicator that somebody might have an ethical approach to business, perhaps education helps: Lau is a key player in Hawaii's strategy of getting onto 100% renewable energy by 2045, and also helps the women and children of Hawaii and the Philippines through her work with the Consuelo Foundation.
Lau promote goods practice through her work with the Hawaii Business Roundtable and at the Asia-Pacific Center for Security Studies. She is also involved in the Punahou School.
Alex Gorsky (Johnson & Johnson, New Jersey)
Gorsky is a special case in business: he studied engineering, which is not so rare, but he did so at US Military Academy West Point. His drive and discipline have paid off in the cutthroat world of pharmaceuticals where he has been CEO and Chairman of the Board at Johnsons since 2012, earning around $30m/year. But he had to work his way up, taking an MBA at Wharton and jobs in sales, marketing, and management at Johnsons in America, Europe, and Africa.
And he seems to be good at what he does, since he drove Johnson & Johnson to the number one spot on Barron's Magazine's list of the "World's Most Admired Companies" in 2016, and won them the top pharmaceutical company spot on Fortune Magazine's list of the "World's Most Respected Companies."
Doug McMillon (Walmart, Arkansas)
Doug. Dougie. Mack. Doug McMillon sounds like a name you can trust. Well, his is an all-American tale, since he began on an hourly wage as a summer associate packing boxes for Walmart in 1984. He later became a manager in Tulsa, and then navigated his way through the business as a merchandising and buyer trainee. It took him a quarter of a century to become president and CEO, and he can now fire any box packer he likes in his 6,000 stores across 28 countries.
So what did 'Mr Walmart' study? Well, he took a masters in business administration at the MBA University of Tulsa even while working for Walmart. Thus he has learned business, and the business of Walmart, from the inside out, which is very useful when you have 270 million customers at your door.
Inspired? Choosing a degree should not be about emulating the success stories that have gone before you, but taking their lessons on board before you make a decision that will best suit you. Know thyself, for it's a long and turbulent career ahead and you don't want to get lost.
---
G. John Cole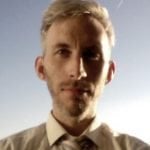 John writes on behalf of NeoMam Studios. A digital nomad specializing in leadership, digital media, and personal growth topics, his passions include world cinema and biscuits. A native Englishman, he is always on the move, but can most commonly be spotted in the UK, Norway, and the Balkans.
Website: gjohncole.com
LinkedIn: https://www.linkedin.com/in/gjohncole
Twitter: https://twitter.com/gjohncole
Gravatar: https://en.gravatar.com/gjohncole