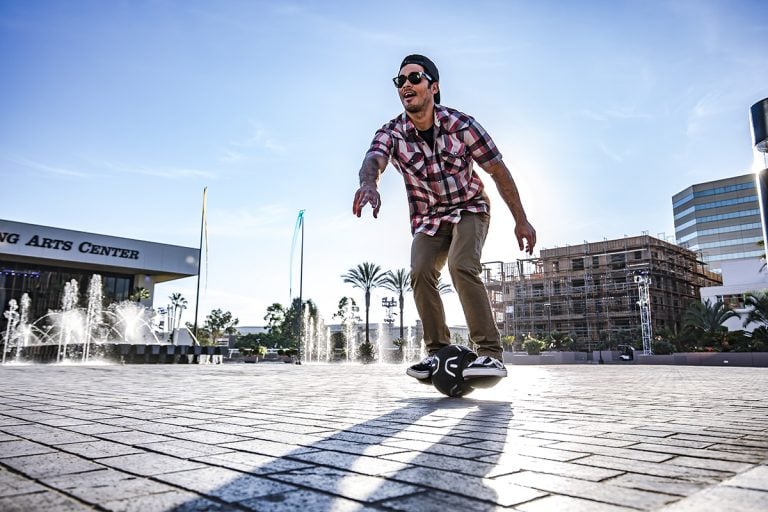 Available for presale from $395, the JYROBALL motorized ball becomes the most affordable single-wheeled rideable on the market
Dublin, June 4, 2019 – MOBY Micro Mobility, innovators in micro-mobility, today unveil JYROBALL, a unique and entirely new class of self-balancing electrical rideable that transports users onboard a spherical, ball-shaped vehicle at speeds of up to 12.4 mph and up to 14-mile range. More grown up and maneuverable than toy-like hoverboards and more affordable, stable and easier to ride than traditional electric unicycles, JYROBALL is fun, fast and anything but square! You can see it in action here!
Greenhaven Road Capital 3Q22 Commentary
Greenhaven Road Capital commentary for the third quarter ended September 30, 2022. Q3 2022 hedge fund letters, conferences and more Dear Fellow Investors, The Fund is enduring its worst drawdown since inception. We were down again in the third quarter, bringing year -to-date returns to approximately -59%. Returns vary by . . . SORRY! This Read More
[REITs]
Q1 hedge fund letters, conference, scoops etc
Available today on Indiegogo for the early bird price of $395 (55% off expected MRSP) it will ship in September. JYROBALL is the first of a number of micro-mobility vehicles MOBY plans to announce this year. It has been developed by a team of groundbreaking engineers and innovators including company founder Thomas O'Connell, whose previous rideable brands include Strolly, Yvolution & Neon and Marc Simeray, the original inventor of the self-balancing unicycle (2005) and Openwheel (2013).
"JYROBALL is the culmination of 4 years of development, and we are thrilled to unveil it today," said Thomas O'Connell, founder of MOBY. "Our team was extremely dissatisfied with contemporary designs for hoverboards and electric rideables, and set out to create something that was as fun as it was easy to ride. That is what we are delivering with JYROBALL, a completely new approach to micro-mobility."
Revolutionizing Personal Transportation
In a category of its own, the spherical design of JYRBOLL is the perfect combination of fun and functionality, making it one of the most noticeable and exciting ways to get around. As well as being visually stunning and distinct from other electric transporters, the unique ball form-factor is the key to its increased agility and maneuverability.
Standing astride the ball on two retractable footplates that are deployed at the push of a button, users face forward and are able to evenly distribute their weight while controlling the device. This means a riders' center of gravity is directly above the JYROBALL powertrain. Combining this design with JYROBALL's custom software and centrally positioned 500W brushless hub motor allows for significantly improved control leading to an unparalleled, easy-to-learn riding experience.
As a self-balancing rideable, direction and speed are controlled through shifts in riders' body weight. Its forward-facing driving position makes the process extremely intuitive, with most users able to master the basics within 10 minutes. This short learning curve is due in large part to sophisticated "Lean In Control" software that ensures a responsive transfer of power to the ball, which can be made to turn and spin in any direction with ease.
No Parking – No Problem
Whether indoors or out, the durable rubber composite finish of JYROBALL makes it perfect for leisure rides or short commutes. Once arrived, no parking is required as JYROBALL has another trick up its sleeve. At a push of a button, its footplates retract, and the lightweight vehicle can be easily carried like a bowling ball with its built-in carry handle. The full technical specifications of JYROBALL are as follows:
Powertrain: 500W Gyroscopic Brushless Motor
Range: 14 miles
Top Speed: 12.4 mph
Charge Time: under 2.5 hours
Ball Size: 10"
Weight: 20lbs
Max Load: 220lbs
Incline Grade: 15% Grade
Durable Composite Rubber Finish
Retractable Footplates
Weather Protection: IP54
Optional Carry Case
"Why walk to the coffee shop or bike to work when you can glide effortlessly on an eye-catching motorized ball," continued O'Connell. "At nearly half the price of existing one-wheeled rideables, JYROBALL is extremely affordable. There may be other ways to get around, but I can't think of any that are more fun or exciting than JYROBALL."
Availability:
The JYROBALL is available for preorder at Indiegogo with early bird prices starting at $395. It will ship in September when the expected retail price will be $899. For further information visit: https://igg.me/at/JYROBALL
---
About MOBY:
Headquartered in Dublin, Ireland, with offices in New York, San Francisco and Hong Kong, MOBY Micro Mobility is a technology-based organization that is dedicated to pushing the innovative limits of micro-mobility devices. Its experienced team of developers is led by the company's Founder, Thomas O'Connell, and Inventor Marc Simeray, who are two very prominent EUC Pioneers. Thomas O'Connell has been behind numerous globally successful rideable bands, including Strolly, Yvolution & Neon. Marc Simeray is a Micro-Transportation industry leader and is the original inventor of the Self Balancing Unicycle and the Openwheel.