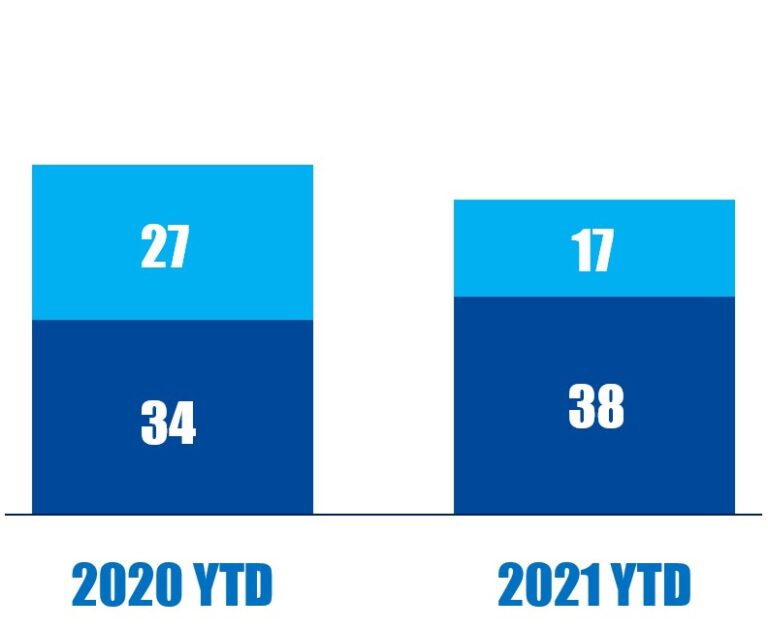 Jeff Ubben of Inclusive Capital Partners was appointed to Exxon Mobil's board of directors, along with former Comcast executive Michael Angelakis. Exxon, which is currently defending against campaigns from Engine No. 1 and D.E. Shaw, confirmed the news in a press release.

Q4 2020 hedge fund letters, conferences and more
Exxon Mobil's Chairman On Jeff Ubben And Michael Angelakis's Appointment
Darren Woods, Exxon's chairman, said Angelakis' and Ubben's "expertise in capital allocation and strategy development has helped companies navigate complex transitions for the benefit of shareholders and broader stakeholders," adding that "contributions will be valued as Exxon Mobil advances plans to increase shareholder value by responsibly providing needed energy while playing a leadership role in the energy transition."
How A Weakening PE Market Serves As Another Sign Of A Weakening Economy
Amid the turmoil in the public markets and the staggering macroeconomic environment, it should come as no surprise that the private markets are also struggling. In fact, there are some important links between private equity and the current economic environment. A closer look at PE reveals that the industry often serves as a leading indicator Read More
While D.E. Shaw was happy with the appointments, Engine No.1 said it was confident in its own nominees. "What is missing are directors with diverse track records of success in the energy industry who can position the company for success in a changing world," the activist added.
Activism chart of the week
So far this year (as of March 4, 2021), 38 out of the 55 seats won by activists' nominees were at U.S.-based companies, compared to 34 out of 61 in the same period last year.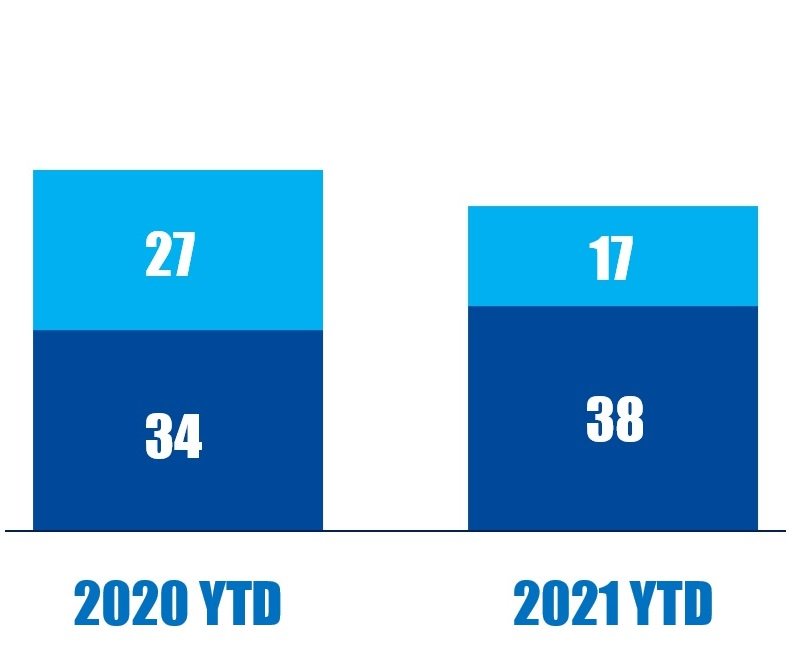 Source: Insightia (Activist Insight Online)
Disclosure Of Political Spending
President Biden's pick to chair the Securities and Exchange Commission (SEC), Gary Gensler, indicated in a nomination hearing before the Senate Banking Committee that the regulator may make disclosure of political spending, workforce diversity data, and climate risk mandatory.
Gensler noted that shareholder activists have been pushing companies to disclose their political spending for many years, an effort that has gained further urgency in the wake of the January 6 storming of the Capitol building, and the subsequent decision by many companies to pause all political action committee (PAC) contributions.
"It's about investors making a choice about what's significant or material," said Gensler. He added that investors "want to see what the companies they own are doing in the political arena. So, if confirmed, it is something that I think the commission should consider, in light of the strong investor interest."
Elad Roisman and Hester Peirce, two Republican members of the SEC, published a letter on March 5 criticizing the body's "unclear" approach toward addressing ESG concerns and implementation of a Climate and ESG Task Force.
"The staff of our Corporation Finance Division has been reviewing companies' disclosures, assessing their compliance with disclosure requirements under the federal securities laws, and engaging with them on climate change, for decades," the statement reads. It is "more prudent to await the results of the staff's latest review of climate change-related disclosure […] before allocating resources to an ESG-specific enforcement initiative."
Proxy chart of the week
ISS support for shareholder proposals on human rights in the US increased from 71.4% in 2019 to 92.3% in 2020.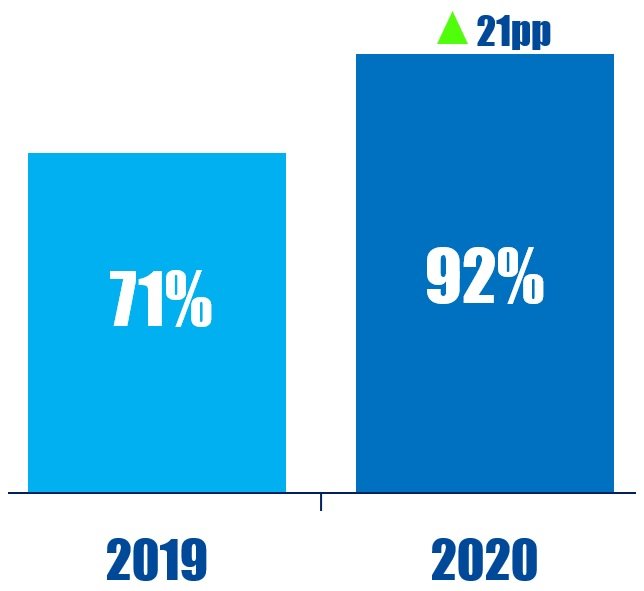 Source: Insightia (Proxy Insight Online)
Muddy Waters Research Calls XL Fleet "Middle Of The Fairway SPAC Garbage"
Muddy Waters Research called XL Fleet "middle of the fairway SPAC garbage," in its first short report of 2021, causing shares to fall almost 15% within an hour.
The short seller alleged that the company hyped its sales pipeline which may be a lot smaller than it claims. It also cast doubt on the company's technology, saying that any withdrawal of subsidies for electric vehicles would dampen demand. The short seller suggested that charging stations announced as a partnership with the UBS Arena, future home of the New York Islanders hockey team, were no panacea, serving only to emphasize the company's ties with Islander's majority owner Jon Ledecky.
Premising its report on a recent quote from Berkshire Hathaway's Charlie Munger that disparaged SPACs in colorful terms, Muddy Waters highlighted runaway valuations for those that have announced business combinations, suggesting that the latest professional valuation of XL Fleet was at just $73 million, much lower than the $1.8 billion the company was trading at after the report was published.
To arrange an online demo of Activist Insight Shorts, send us an email.
Shorts Chart Of The Week
In the 12 months ending March 5, 2021, 35 public activist short campaigns alleged stock promotion schemes, up from 13 in the 12 months ending March 05, 2020.Source: Insightia (Activist Insight Shorts)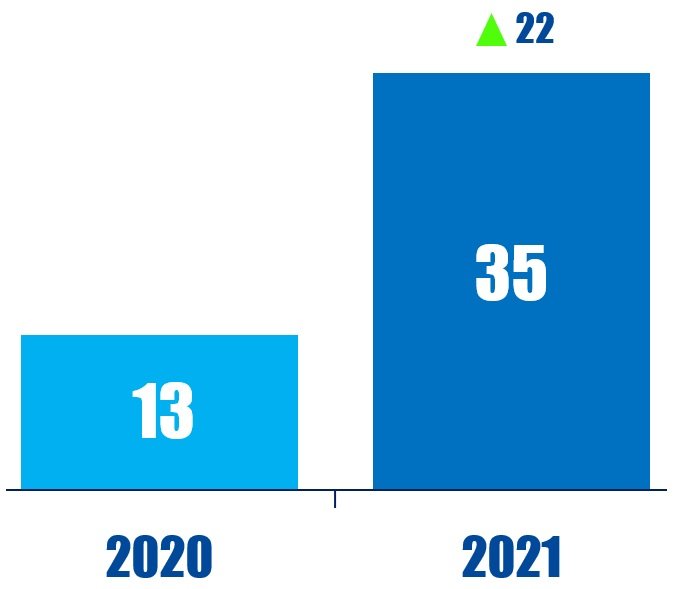 Updated on