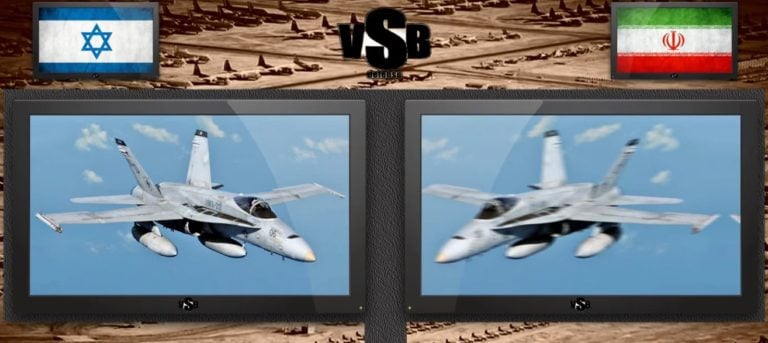 Tensions between Israel and Iran have been on the rise in recent months. Hostility is only expected to rise to new heights now that Israel has shared stolen documents with European countries allegedly showing that Iran intended to develop a nuclear bomb.
Stolen Documents
In January, Mossad agents stole 100,000 files from a warehouse in Tehran. The files are said to indicate Iran's violation of the nuclear deal, showing that Iran had developed weapons grade enriched uranium with the expressed purpose of developing nuclear weapons.
Greenhaven Road Capital 3Q22 Commentary
Greenhaven Road Capital commentary for the third quarter ended September 30, 2022. Q3 2022 hedge fund letters, conferences and more Dear Fellow Investors, The Fund is enduring its worst drawdown since inception. We were down again in the third quarter, bringing year -to-date returns to approximately -59%. Returns vary by . . . SORRY! This Read More
A high level Israeli intelligence officer explained, "What Iran told the International Atomic Energy Agency about its capacities was almost comical compared to what we have here.
"Iran said there had only been feasibility and scientific studies but what we see is that Iran ran a fully fledged nuclear weapons programme and that it followed directions from the political levels."
Netanyahu's European Tour
Israeli Prime Minister Benjamin Netanyahu is currently on a four day tour of Europe to convince European leaders to withdraw from the Joint Comprehensive Plan of Action, informally known as the Iran Nuclear Deal. Some of the incriminating documents have been shared with German, British, and French security services, ahead of Netanyahu's meetings with respective leaders Angela Merkel, Theresa May, and Emmanuel Macron.
Netanyahu has been transparent in his desire to see the Iran Nuclear Deal brought to an end. While on his European tour he said, "I will stress the unchanging truth: Israel will not let Iran acquire nuclear weapons."
The Israeli Prime Minister hopes to see the European nations that are a party to the deal follow the example of US President Donald Trump and withdraw from the agreement. The nuclear deal, struck in 2015 was made between Iran and the permanent members of the UN Security Council, plus Germany, known as P5+1. These nations include the US, UK, France, China, Russia and Germany.
Netanyahu will make the argument to his European counterparts that the Iran Nuclear Deal was built on lies. Although Tehran insisted they only had the intention of developing uranium for peaceful purposes, Israel claims they had intended to developed enriched uranium for nuclear bombs all along. Netanyahu has warned that Iran will emerge from the deal as a nuclear capable country, completely destabilizing the Middle East. A nuclear armed Iran could serve as a serious threat to US allies and Iranian enemies, Israel and Saudi Arabia.
Do Experts Agree?
David Albright, who formerly worked as nuclear inspector in Iraq, agreed with Netanyahu's estimation that Iran has been planning on developing a nuclear weapon. He said, "They would parallel my understanding of the decision to build the Fordow underground enrichment plant that I have assessed a few years ago was likely designed to make weapon-grade uranium, based in part on inspector findings when they first visited the plant."
Albright also called for the International Atomic Energy Agency (IAEA) to conduct inspections of Iran's nuclear facilities, "The IAEA has done that in both South Africa and Taiwan, after they ended their nuclear weapons programmes."
Mark Fitzpatrick, an expert in nuclear non-proliferation at the International Institute for Strategic Studies, concurred, saying, "Iran had a robust nuclear hedging strategy." However, he argued that the UK should not withdraw from the Iran Nuclear Deal. Instead, he urged the UK to use the documents presented by Israel to "assist the verification efforts with clues on where to look."
The US vs. Europe
The US has withdrawn from the nuclear agreement, citing Iran's dishonesty, and Israel has called on European leaders to follow the example of the US, but Europe does not seem to agree with that course of action. European leaders have insisted the best way to limit Iran's nuclear program is to continue working within the Iran Nuclear Deal.
President Trump announced the US would be leaving the Iran Nuclear Deal on May 8. The US President claims he wants to instead negotiate a more wide ranging deal that not only monitors Iranian nuclear productions, but also limits Iran's ability to sponsor terrorism in Syria, Yemen, Lebanon, and Iraq. Trump has also taken issue with the "sunset" provisions in the agreement which would eventually end restrictions on Iran's nuclear activities and permit the development of long range missiles.
Macron and Merkel have, instead, indicated willingness to do the exact opposite and loosen sanctions on Iran. They hope liberalizing the sanctions would improve the Iranian economy and create a more peaceful situation. Macron's office has said the French leader insists on holding a dialogue with Iran. Meanwhile, Israel and the US plan to impose even tougher sanctions and call for more inspections. Former Israeli ambassador to the European Union, Oded Eran, has said there is little chance Netanyahu will be successful in changing the minds of his European counterparts.
A diplomat who wished to remain anonymous told the Express, "We will be split between those who take the American path, knowing that the threat of US punishment far outweighs any boon from the Iranian market, and those like France who may try to rally Europe around an alternative arrangement with Tehran."
Iran's Response
Last week, Iranian Foreign Minister Mohammad Javad Zarif issued a letter to the remaining members of the Nuclear Deal.
In the letter, Zarif claimed the Nuclear Deal resulted from "meticulous, sensitive and balanced multilateral talks" and therefore cannot be renegotiated on the demands of the current US administration.
"The JCPOA (nuclear deal) does not belong to its signatories, so one party can reject it based on domestic policies or political differences with a former ruling administration," he said.
The Iranian Foreign Minister also criticized the US for its "illegal withdrawal" from the deal and its "bullying methods to bring other governments in line."
While the US and Israel call for tougher sanctions on Iran, Iran's leader, Ayatollah Ali Khamenei, issued a series of demands to European partners if they intend to keep Iran in the deal, meant to protect Iranian trade and oil sales.