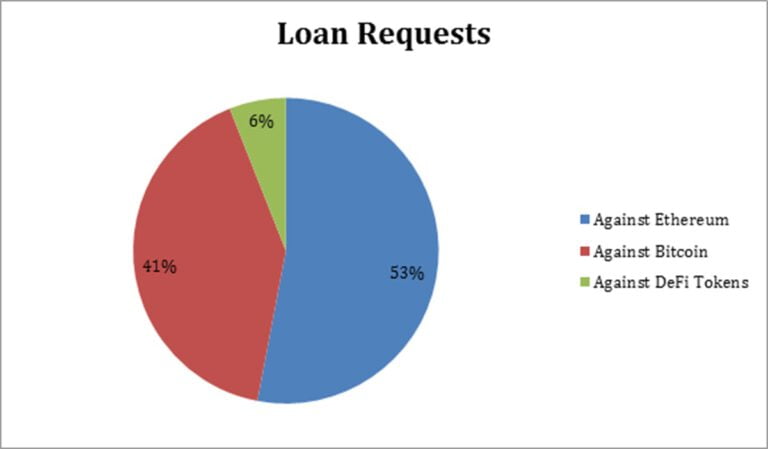 The digital economy we now live in witnessed the debut of blockchain technology and digital currencies with Bitcoin as the flagship currency more than a decade ago.
Q3 2020 hedge fund letters, conferences and more
As a currency, Bitcoin has an inherent value attached to it. When the coin was launched back in 2009, it was practically worthless with a value below $1 at the time. But as the world tends to get more exposure to the uniqueness of this digital asset, its value began rising, topping $100 for the first time in 2013, and significantly surging past $1000 in early March 2017. Bitcoin reached $24,000 in December 2020.
Crypto Hedge Fund Three Arrows Blows Up, Others Could Follow
A few years ago, crypto hedge funds were all the rage. As cryptocurrencies rose in value, hundreds of hedge funds specializing in digital assets launched to try and capitalize on investor demand. Some of these funds recorded double-digit gains in 2020 and 2021 as cryptocurrencies surged in value. However, this year, cryptocurrencies have been under Read More
The embrace of Bitcoin today has gone beyond its use as a means of transferring funds from one person to the other, many investors now embrace the coin because of its prospect of increasing much more in value in both the mid-term and long term.
Key Drivers of Bitcoin Growth
Bitcoin responds to factors including but not limited to the forces of demand and supply, its growing adoption due to its use cases, mainstream media mentions and the colossal role of Institutional Investors.
Bitcoin is more than a decade old but the traction it is gaining has just begun attracting mainstream media mentions. These media coverages play a key role in publicizing the coin, an action that may convince one more investor to embrace and invest in the coin, noting one more purchase of Bitcoin has the potential to send the coin's price higher also.
Alongside general news about new all-time highs, halving, predictions, and price action analytics, there is a new wave of educational content on Bitcoin and cryptocurrencies for regular people, thoughtful, legal, and business use case discussions in business media. These types of content can power up the long-term price trends of Bitcoin.
Institutional investors are also beginning to embrace Bitcoin and some limited range of cryptocurrencies, as most are beginning to get exposed to the inherent earning potentials of Bitcoin. Amongst the top institutions that have taken up Bitcoin reserve in the past year include the publicly listed companies MicroStrategy Corporation (NASDAQ:MSTR), Square Inc (NYSE:S), Paypal Holdings Inc (NASDAQ:PYPL), and a host of cryptocurrency-based hedge funds to mention a few.
How Institutional Investors Influence Bitcoin Price With Their Actions
The massive accumulation of Bitcoin by these corporations is undoubtedly going to cause scarcity in the long run and this scarcity can send the price of Bitcoin higher eventually. The interest from these big players has also enticed the very conservative institutions who are now gradually entering the game, a move that is creating enormous demand in the space.
These corporate investors also play the role of influencers, with the capability of driving the mainstream adoption of Bitcoin. Also, these big corporations can encourage other smaller dependent institutions or retailers that are affiliated with them to consider taking a Bitcoin position. With the capabilities of PayPal to allow the trading of Bitcoin and some altcoins through its platform, its over 300 million users can easily consider taking up Bitcoin reserves.
The investment activities of institutional investors are marked by a seemingly longer-term position. The tax obligation on big corporations investing in Bitcoin usually makes a one-year investment non-lucrative. Besides the tax obligations on the gains amassed on any Bitcoin investments in this short period, the keen observation of the market shows that HODLing for a much longer time period can guarantee more massive returns over time.
Institutional Investors Went Further - They Started Taking Loans Against Cryptocurrency.
As noted, the diverse embrace of the institutional investors cascaded down into them borrowing against a wide range of cryptocurrencies including Bitcoin (BTC), Ethereum (ETH), and DeFi tokens. While the bulk of cryptocurrency investors are using crypto loans to make an entry into the world of DeFi, some are merely borrowing against crypto to take advantage of the new opportunities in the space.
Many investors who intend to keep their Bitcoin position for about 1 to 3 years are also embracing the crypto lending services to provide short term liquidity, while also benefiting from the future surge in the price of Bitcoin. This latter method has already paid off for some seeing the recent surge of Bitcoin above $24,000.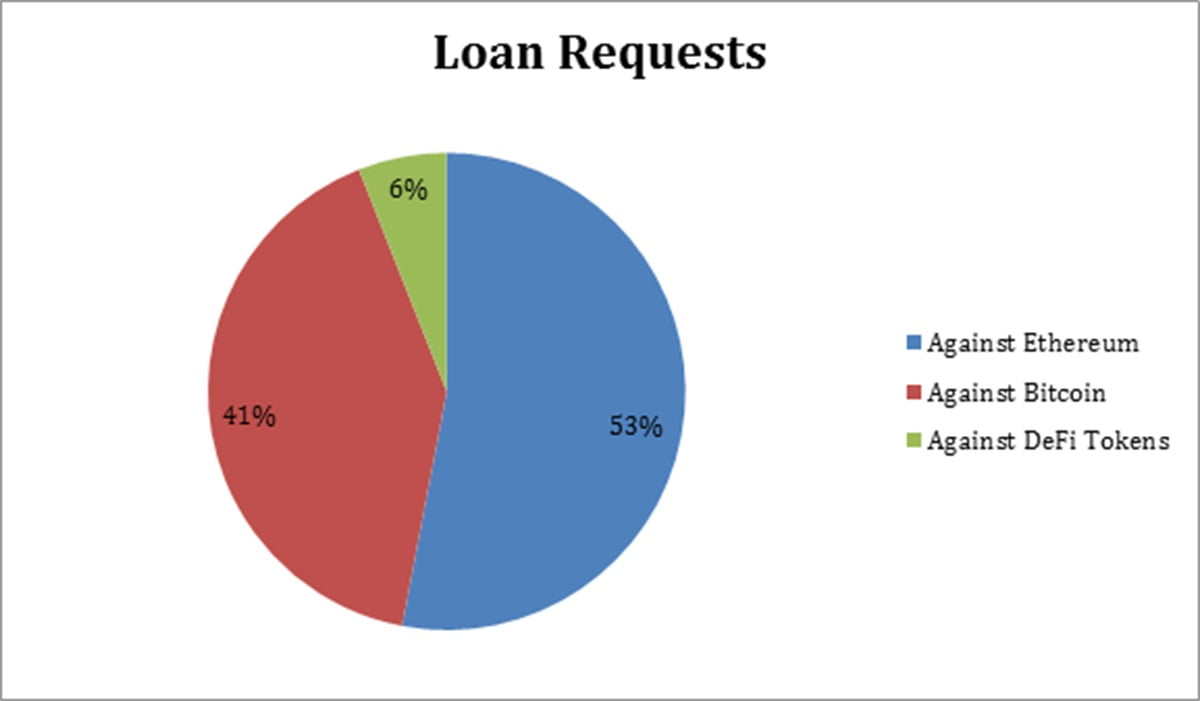 Source: CEX.IO LOAN
According to the loan request chart seen above, approximately 41% of crypto lenders borrow against Bitcoin with Ethereum taking the larger cut of the pie at 53% and DeFi tokens at 6%. With the numerous DeFi tokens out there, the data above shows that the two largest coins remain the favorite assets institutional investors borrow against.
Embracing The Big Picture In Bitcoin's Future
As institutions are getting into Bitcoin and adopting lending as their instrument, the future of Bitcoin looks even brighter. Considering the growing scarcity of Bitcoin, and the natural desire to keep long term positions by the big institutional investors or players, we may see more and more bitcoins locked in Collateral-Debt-Positions. This is poised to make even less bitcoin available on the open market, a situation that can probably usher in a new ATH.
---
About the Author
Anton Chashchin is Commercial Director at CEX.IO Loan
Updated on