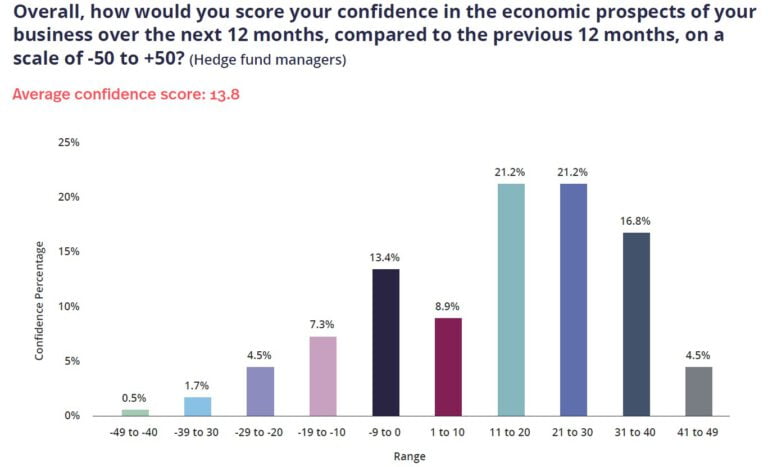 As per Alternative Investment Management Association's (AIMA) Global Hedge Fund Benchmark survey findings, hedge funds are cautiously optimistic regarding their fund's prospects for growth over the coming 12 months with over 70% of all hedge funds citing a positive confidence measure. The indictor looks at the health of the hedge fund industry and explores various trends prevalent in the hedge fund industry. This was in field during Q4 2020 to gather real time data from across North America, APAC and Europe on trends prevalent in the hedge fund industry.
Q4 2020 hedge fund letters, conferences and more
Hedge Funds Are Cautiously Optimistic
Key findings from the survey:
This Odey Cub Is Waiting For A Pullback To Buy Financials
Michele Ragazzi's Giano Capital returned 1.9% for March, taking the fund's year-to-date performance to 1.7%. Since its inception, Ragazzi's flagship fund has produced a compound annual return of 7.8%. According to a copy of the €10 million fund's March update, a copy of which ValueWalk has been able to review, Giano's most significant investment at Read More
Performance:
Hedge Fund performance over the past 12 months has either met or exceeded targets set by investors.
However, performance dispersion which has been a prominent feature over the past 12 months is likely to continue, highlighting the importance of manager selection and ongoing review.
During the peak COVID-19 market volatility in the first half of 2020, hedge funds on average halved the losses incurred by equity markets and were able to balance their portfolios.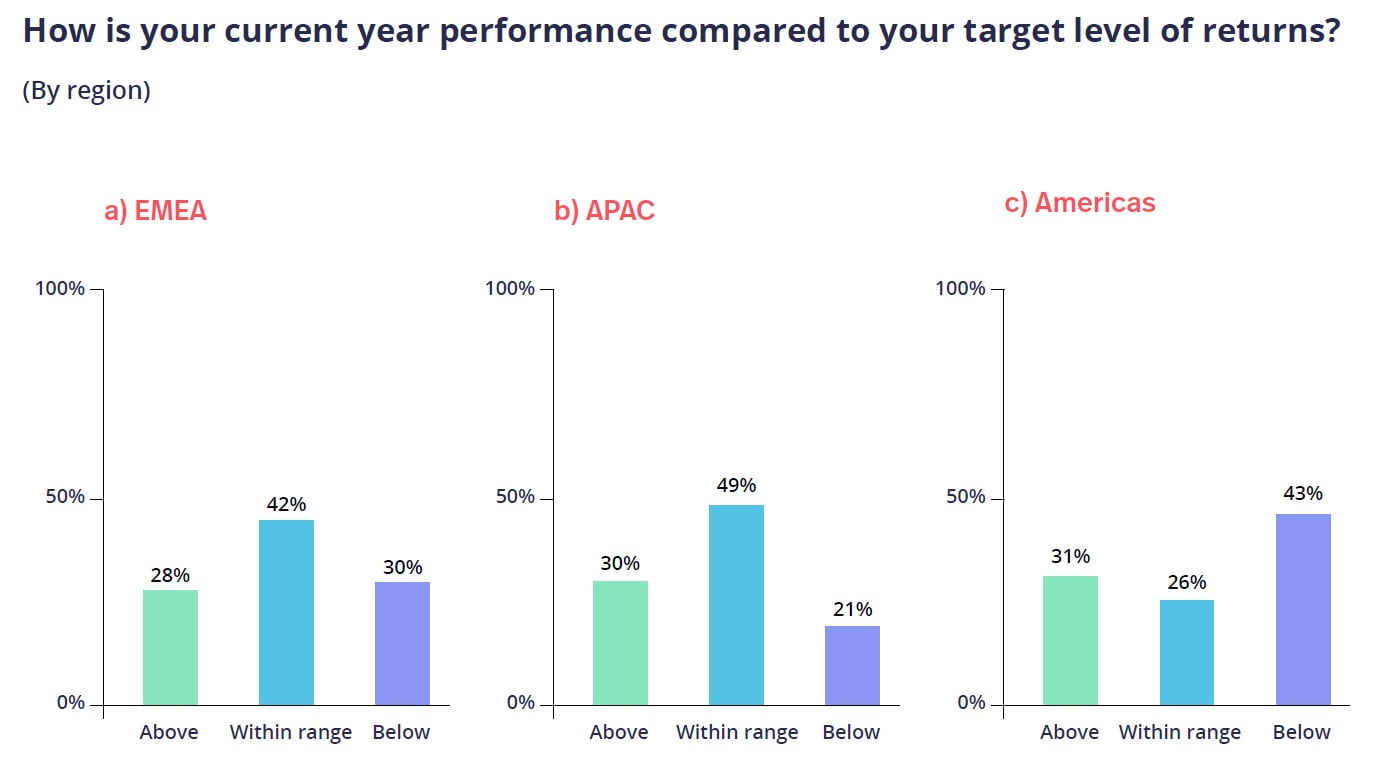 Response To Investor Needs:
Hedge funds are responding to investor needs with arrangements that are more closely aligned both to the requirements of the investor and its underlying investment strategy/securities.
Management fees charged by more established hedge reached a tipping point with just 14% revising their fees down over last 12 months and one in four over the past three years.
Performance fees across the industry continue to hold up reasonably well with investors prepared to incentivise hedge funds that deliver for them. Across all the hedge funds that participated in the survey, the average incentive fee paid to hedge funds was 17.5% of annual net profits.
The Investor View:
The strong hedge fund performance in navigating a series of market drawdowns during 2020 has not gone unnoticed by investors.
With the industry continuing to report strong performances, there is a growing consensus that the hedge fund industry will record its first year of net inflows since 2017.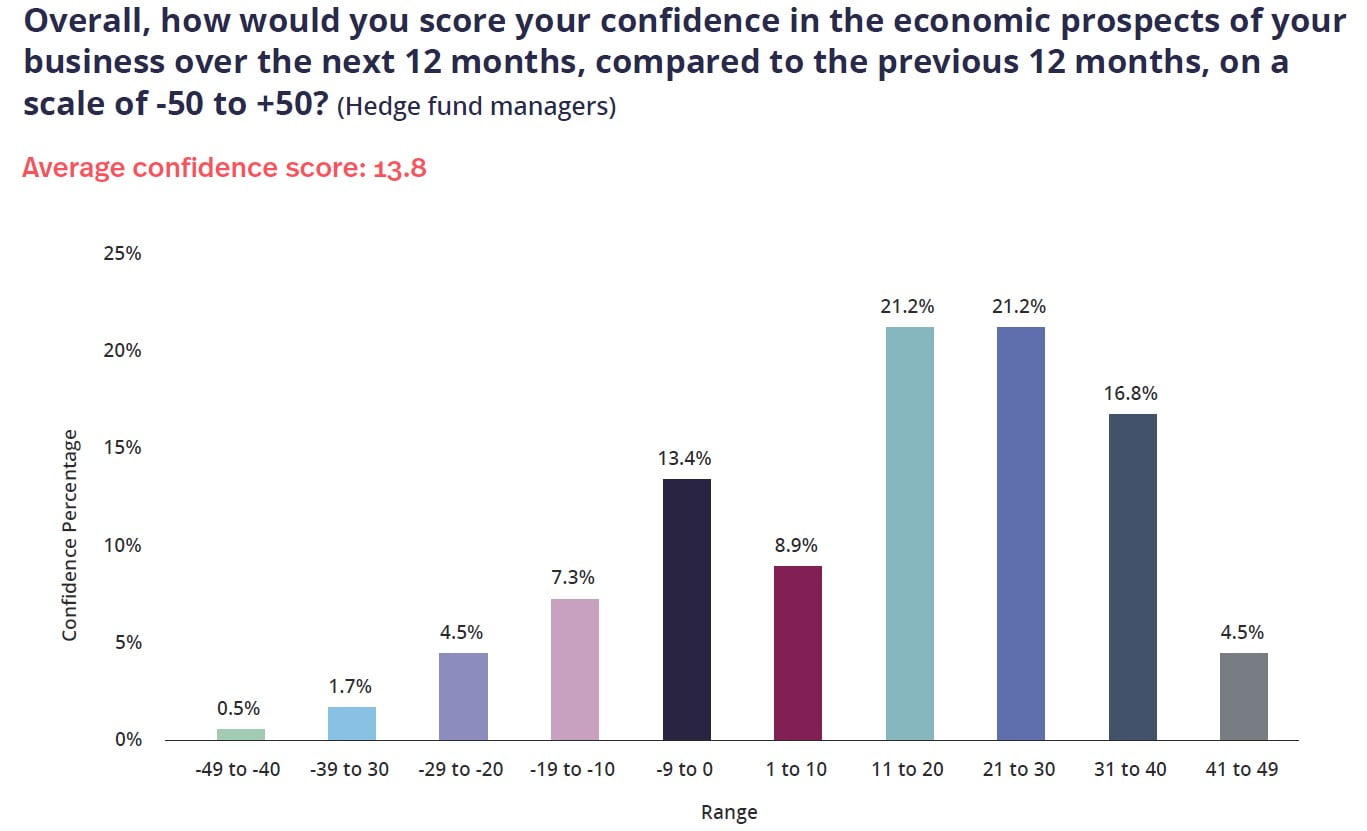 Looking Ahead:
2021 is shaping up to be the year in which major sources of uncertainty through 2020 resolve such as increasing inflation/return to volatility, allowing confidence to return to boardrooms and investors.
For hedge funds, that presents an opportunity for returns to continue to grow and perhaps to aspire to the golden era following the global financial crisis in 2008.
Hedge fund respondents cite market volatility as their biggest external challenge in the next 12 months.