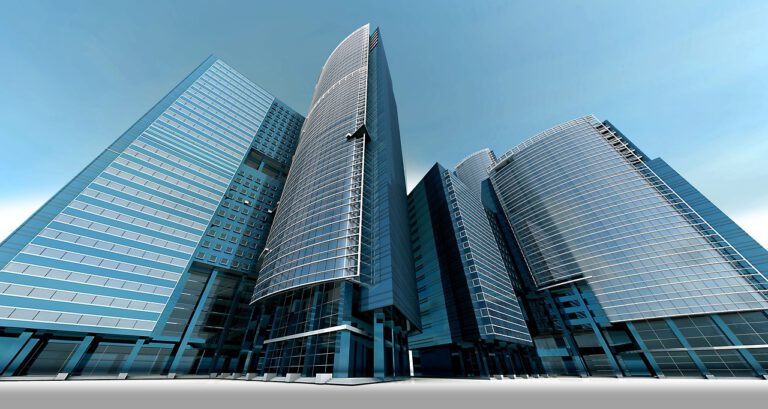 Digital banks are now a worldwide phenomenon and can be seen popping up in a number of countries. Countries with burgeoning digital bank scenes include the US, Canada, the UK, Vietnam and Nigeria.
Q1 2021 hedge fund letters, conferences and more
These digital banks are not just scrappy startups born in their respective markets, they also include large international brands such as Revolut and N26.
Rare Warren Buffett 1977 Interview: "I like guys who forget"
It is very easy to assume that Warren Buffett has always been hailed as an investment genius. Today he is considered to be the best investor alive, having turned Berkshire Hathaway from a struggling textile concern into one of the largest companies in the world. Anything he touches usually turns to gold. Q2 hedge fund Read More
International fintechs are nothing new, but these global digital banks are doing something that hasn't been done before in finance, and it's a lot more significant than we think.
One Model, Many Countries
Global digital bank brands are not only digitising banking, but more often than not, they are bringing a whole new way of banking to the countries they set up in.
Take Ireland, for example. Bank customers in Ireland are used to paying quite a few fees on their current accounts from traditional banks, including fees for contactless payments, quarterly fees, charges for ATM withdrawals and also fees for debit card transactions.
While a new bank launching in Ireland may discount some of these fees to sign up new customers, global digital bank brands such as Revolut offer accounts with the same fee structure you'd see in other, lower-fee countries. This meant Ireland got access to a fee-free account option, no ATM fees up to a certain limit, no fees for contactless payments and also no currency conversion fees up to a certain limit from Revolut.
This single approach to the product can see digital banks offer far more perks and much lower fees than traditional banks, as is the case in Ireland.
Making Subscription Banking The Norm
Digital banks that operate in multiple countries also all tend to offer free and paid account subscription options (as is the case with both Revolut and N26). The idea of subscribing to a bank account is completely new to some markets.
One market that has not seen subscription bank accounts before the launch of Revolut is Australia. Australia's traditional banks are actually quite digital already and offer accounts with feature-packed apps and low fees. However, none come as feature-packed as Revolut's paid accounts.
While Australians are not used to paying for their bank accounts, 30,000 were on the waitlist for a Revolut account before its official launch. It is now targeting 1 million Australian subscribers in the medium term.
This shows that digital banks can gain traction even when nothing like it has existed before.
Why It's Significant
While it may appear to just be a digital bank expanding to new markets with the same, or similar, product offerings, it's actually more important than that; it may be the start of a more uniform financial system.
Before global digital banks started expanding in this way, each country would have unique bank products. But now, someone in Japan can get essentially the same digital bank account – including fees and perks – as someone in Australia.
This can have a number of knock-on effects. First, this increases the portability of bank accounts. You no longer need to create a new bank account if you move countries; you can just sign up with a global digital bank and use it in whichever country you're in.
A great example of this type of account is Wise (formerly Transferwise). The Wise Multi-Currency Account allows holders to "bank like a local" as they are given local bank details in nine different markets. This means they will have a UK sort code, account number and IBAN as well as a US routing number and account number, as well as details for other included countries.
Second, the globalisation of banking is going to make banking accessible for the large number of unbanked people.
In Mexico, as much as half of the population is unbanked. Spanish neobank Bnext expanded there in 2019 and offered its mobile-first bank account, which was much more accessible than what was already available. Fellow neobank Nubank is also offering smartphone-based bank accounts in Mexico as well as Brazil and Colombia.
Expansion Roadblocks
The road to being a global digital bank isn't always smooth. Often, these companies are tripped up by regulation and licensing issues.
In February 2020, N26 announced it would be leaving the UK market because it could no longer use its European banking licence there following Brexit. Revolut was also delayed in its Australian rollout due to licensing holdups.
Writing for Tearsheet, Zack Miller discussed the various other issues that digital banks may face when expanding. This includes cultural issues from a high-growth company mindset, the need to get local banking or payment licences and problems that can arise from only focusing on new account signups.
Stay Local Or Go Global?
Despite the issues digital banks may face from global expansion, the positives for both the bank and potential customers are likely to outweigh them. For the digital bank, it opens itself up to a much larger market than if it had only stayed in one country. This is especially useful for global digital players such as Revolut and Wise that identify with being "borderless". For customers, they can access competitive offerings available in other countries, get access to portable bank accounts and have more options outside of traditional banks and their local neobanks.
Currently, there are only a few digital banks that are pursuing international expansion (Revolut and N26 are notable examples) but this may change as the space matures.
---
About the author
Elizabeth Barry is Finder's global fintech editor. She has written about finance for over six years and has been featured in a range of publications and media including Seven News, the ABC, Mamamia, Dynamic Business and Financy. Elizabeth has a Bachelor of Communications and a Master of Creative Writing from the University of Technology Sydney. In 2017, she received the Highly Commended award for Best New Journalist at the IT Journalism Awards.