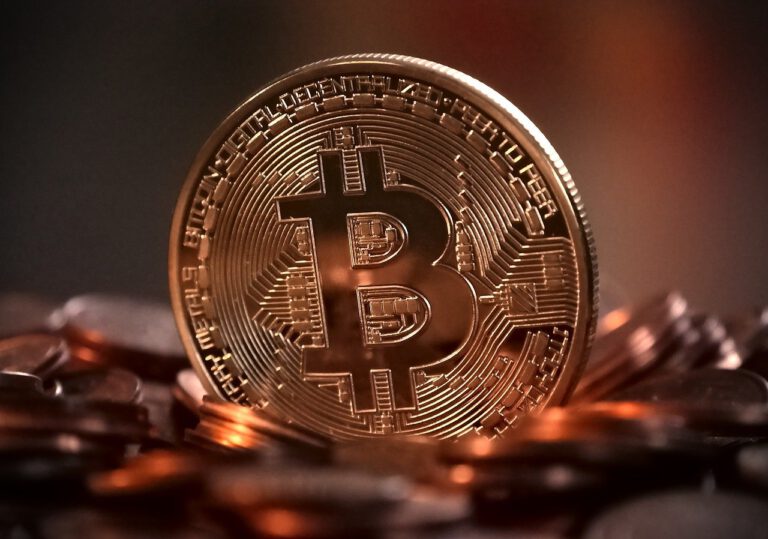 In the last month, we've gone from speculating about if (or when) Bitcoin will hit its all-time high and break through the $20,000 barrier, to smashing through that threshold, doubling it (last checked it was $39,187 per BTC) and eyeing the $50,000 mark. But instead of people eyeing higher highs, some are now choosing to focus on just how low the next low will be.

Q3 2020 hedge fund letters, conferences and more
At the end of 2020, Finder ran its Cryptocurrency Predictions Report, where we asked 47 of the brightest minds from across the world of fintech and finance to find out what 2021 holds for Bitcoin, whether we can expect this bull-run to last and more.
How A Weakening PE Market Serves As Another Sign Of A Weakening Economy
Amid the turmoil in the public markets and the staggering macroeconomic environment, it should come as no surprise that the private markets are also struggling. In fact, there are some important links between private equity and the current economic environment. A closer look at PE reveals that the industry often serves as a leading indicator Read More
When Will This All Come Crashing Down?
This is what everyone wants to know: when will this surge come to a screeching halt?
Now, neither I nor our panel are soothsayers but a majority of the panel (58%) don't see BTC slowing down until the second half of this year. If that's not a strong enough run, some of our bullish panellists (about 10%) think that the good times are going to keep on rolling until 2024 and beyond.
I'm in between these two camps. While I don't think that this current run is going to stretch until 2024 and beyond, I don't think it's going to tap the breaks anytime soon and should last until the first half of 2022. Another year rolls by and Bitcoin just gets stronger.
Can You Still Get Aboard The Bitcoin Rocketship In 2021?
Yes! It may not be too late to get on board with investing in BTC but whether or not it's the right time to buy is another question. For retail investors considering BTC, the overwhelming majority (87%) of our panellists don't think it's too late.
As to whether now is the right time to buy, the panel is far more split into two major categories: buy (46%) and hold (43%). Only 11% think that it's time to abandon ship (sell).
One who believes it's time to buy is the COO of OKCoin Jason Lau who puts it simply:
"It's important to separate Bitcoin's price from its fundamentals. The fundamentals of Bitcoin remain consistent and have only strengthened over the past years. It remains a scarce asset and a permissionless censorship-resistant payment network. As such, much of the valuation is driven by increases in demand."
Those in the hold camp, myself included, see the potential in Bitcoin's future and think it's bright but are either wary of what the next couple of months of 2021 could hold, would prefer to buy at the next dip or just think that holding is the safest cause of action right now.
The Ups And Downs
Since we've just seen the ebb there's bound to be a flow to follow. It's the nature of Bitcoin, which is why we asked our experts if they thought that BTC would experience the same kind of lows (a drop of 50% or more of its value) once it hits its next peak.
Over half of our panel (52%) think that Bitcoin will see a precipitous fall and come crashing back to earth. One panellist, crypto analyst for eToro David Derhy, believes the volatility of the past is a good predictor of what's to come.
"Bitcoin has always been volatile. Crypto assets are still new and experimental technologies and can be severely impacted by a sudden change in sentiment. For example, if a prominent blockchain were to be hacked, or a major economy outlawed cryptos, then the market would react very quickly. Even if it's absolutely not sure that Bitcoin will correct 50% or more from its peak, people who invest in it should consider it as a possibility!"
However, it was a slight majority who think BTC will shed half its worth, and Coinmama CEO Sagi Bakshi thinks that Bitcoin's mass appeal may save it from such lows:
"I'm not [sure] we will see the same cycles of bull-bear markets again, at least not as clear as we used to see. When mass adoption takes place, the general direction is up with some dips. I'm not sure we will see another two years' bear market in Bitcoin."
---
About the Author
Fred Schebesta is the epitome of entrepreneurialism. An obsession for hyper success, Fred is passionate about disruptive innovation and inspires the startup community through sharing his achievements and learnings as a top business coach, international speaker and media commentator.
The Australian-born entrepreneur is a founder of Finder, a global personal finance comparison website worth $300 million which attracts over 10 million visitors each month, has over 400 staff across 6 offices and can be found in over 80 countries.
Fred spearheaded the group's venture capital arm, Finder Venture, where he thrives in the startup phase of building new business ideas. He led the launch of cryptocurrency brokerage HiveEx.com in 2018, which traded over $100 million in its first year.
For the past 2 years, Fred has been leading the Finder app, which is an Australian-first innovation that combines personal finance management with automated comparison. It connects a user's bank accounts, analyses insights and sends automated alerts on when they can compare products and potentially save money. Launched in March 2020 with plans to roll out in the USA and UK in 2021, the Finder app is used by 150,000 Australians.
As one of Australia's most successful entrepreneurs, Fred has countless accolades to his name, including LinkedIn Top Voices of Australia 2020, AFR Young Rich List 2019 and 2020, Entrepreneur of the Year by Blockchain Australia Industry Awards 2019, Blockchain Australia Fellow 2019, three prestigious awards in 2017 by global professional services company, EY, including Entrepreneur of the Year, Australian National Winner – Services Category. Fred was also awarded ADMA Australian Young Direct Marketer of the Year in 2006, and at just 23, he was listed in Australian Anthill's 30 under 30.
Updated on