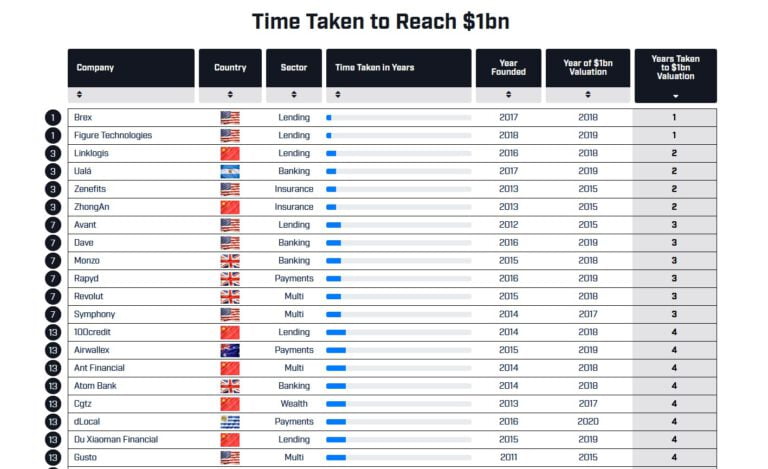 Fintech startups now worth $1 billion dollars, and how long it took them to get there
Q3 2020 hedge fund letters, conferences and more
Financial Technology, otherwise known as fintech, has revolutionized how we spend, save and receive money. It's the use of internet, mobile devices, cloud services and software to perform financial services. The sector has thrived in recent years, with a number of fintech startups reaching a billion-dollar valuation (aka 'unicorn' status).
Crypto Hedge Fund Three Arrows Blows Up, Others Could Follow
A few years ago, crypto hedge funds were all the rage. As cryptocurrencies rose in value, hundreds of hedge funds specializing in digital assets launched to try and capitalize on investor demand. Some of these funds recorded double-digit gains in 2020 and 2021 as cryptocurrencies surged in value. However, this year, cryptocurrencies have been under Read More
Traders of Crypto have delved into the milestones of the biggest fintech companies in the world at the moment, determining the year that they were founded, as well as the year in which they reached a billion-dollar valuation. The journey has been steady for some startups, whilst for others, the rise to the billion-dollar mark has been meteoric.
The Fastest Fintech Startups To Reach $1 Billion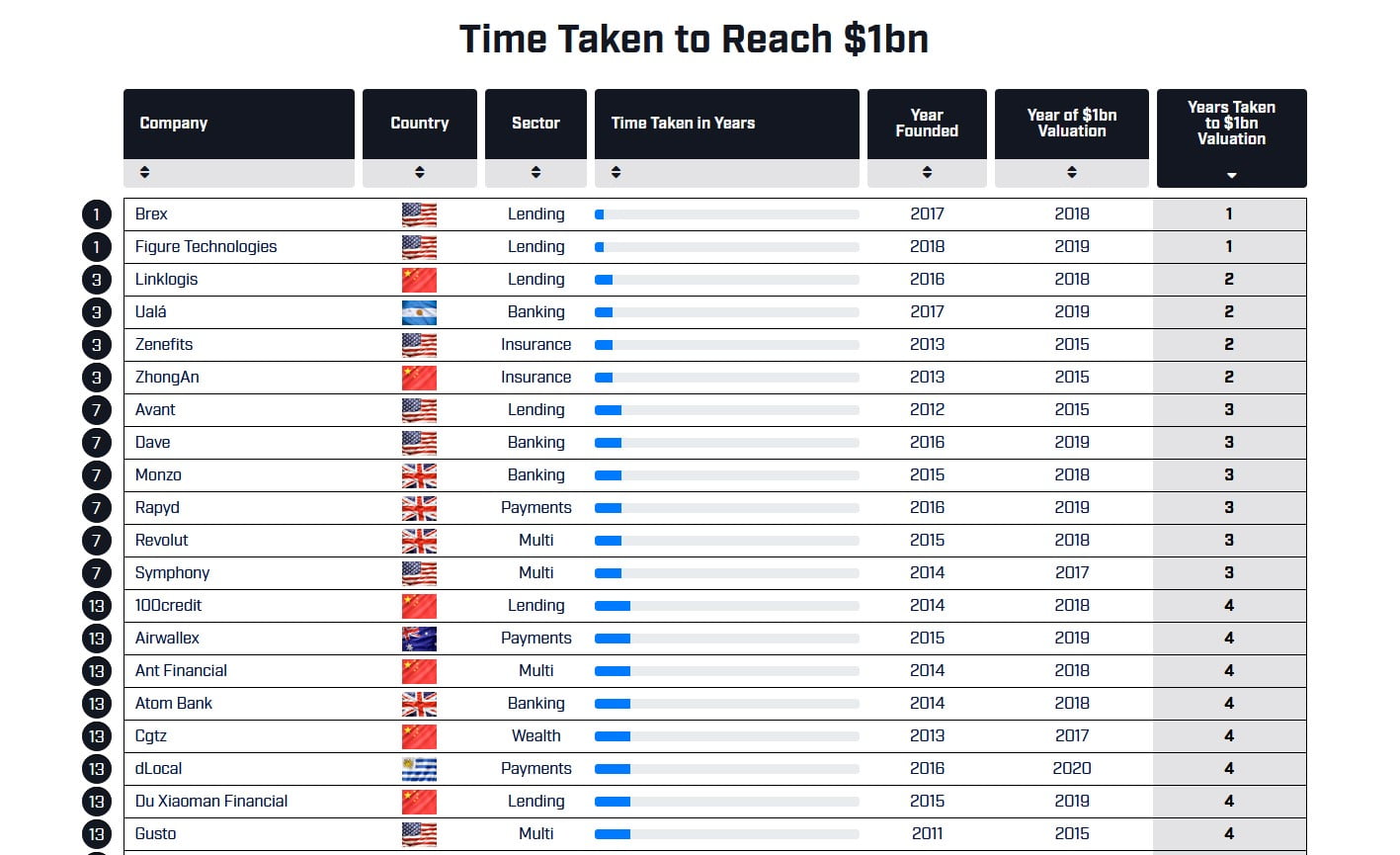 Founded by two young entrepreneurs in January 2017, it took Brex less than two years to become a billion-dollar fintech company. The founders, Henrique Dubugras and Pedro Francesch, were just 22 years old at the time of this valuation.
Joining them are Figure Technologies, who smashed the billion-dollar mark in December 2019. Founder, Mike Cagney, has previous form for quickly creating billion-dollar companies, having done so with SoFi in just four years.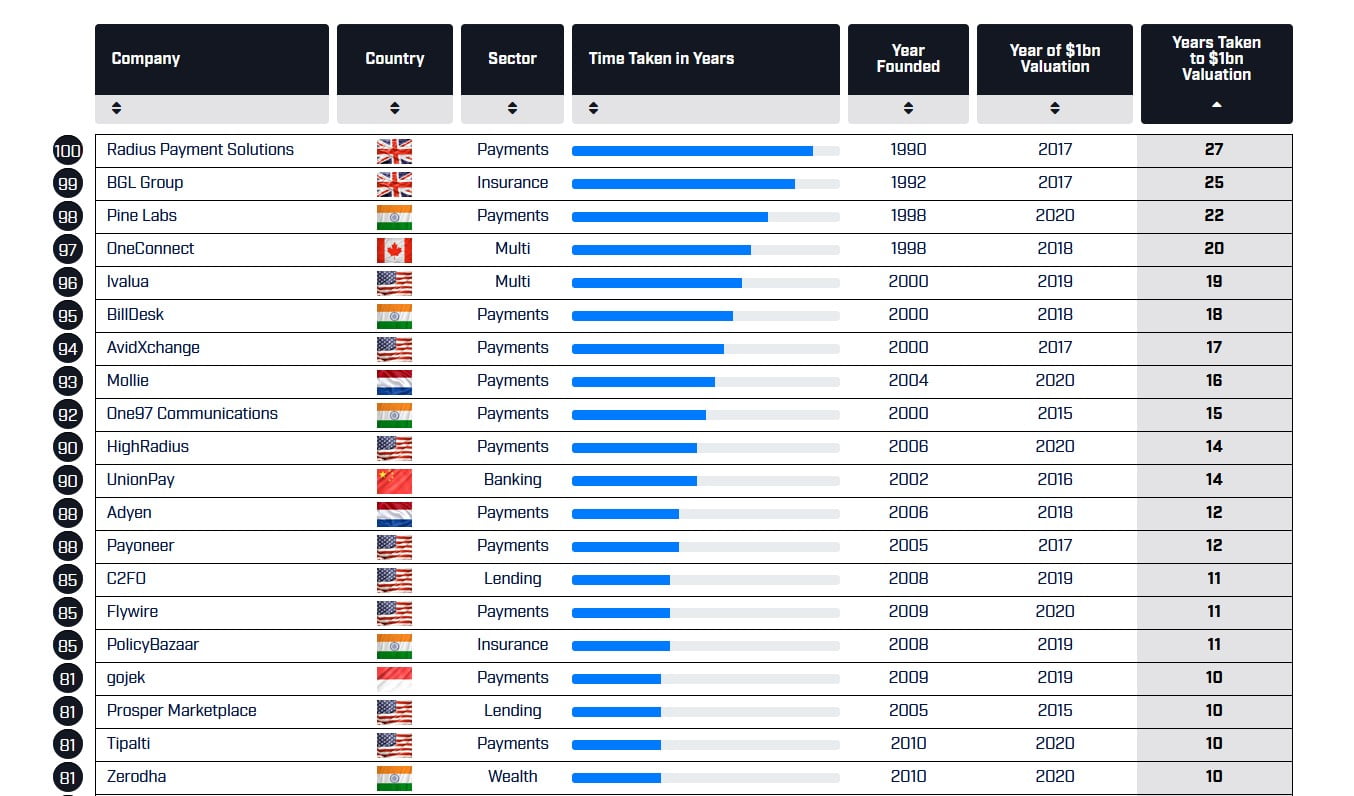 The Slowest Startups
The slowest fintech companies to reach unicorn status have been around for some time. It has taken 4 out of the 100 firms looked at over two decades to reach the billion-dollar valuation. Radius Payment Solutions had the longest journey to becoming a billion-dollar company. Founded in 1990, it took 27 years for Radius to reach the huge milestone.
BLG Group had the second-longest journey to a billion. Founded in 1992, they started out as a traditional insurance company and became one of the first to harness emerging technologies and provide an online matchmaking comparison service. Firms like Radius and BLG Group have successfully adapted through the years as technology developed.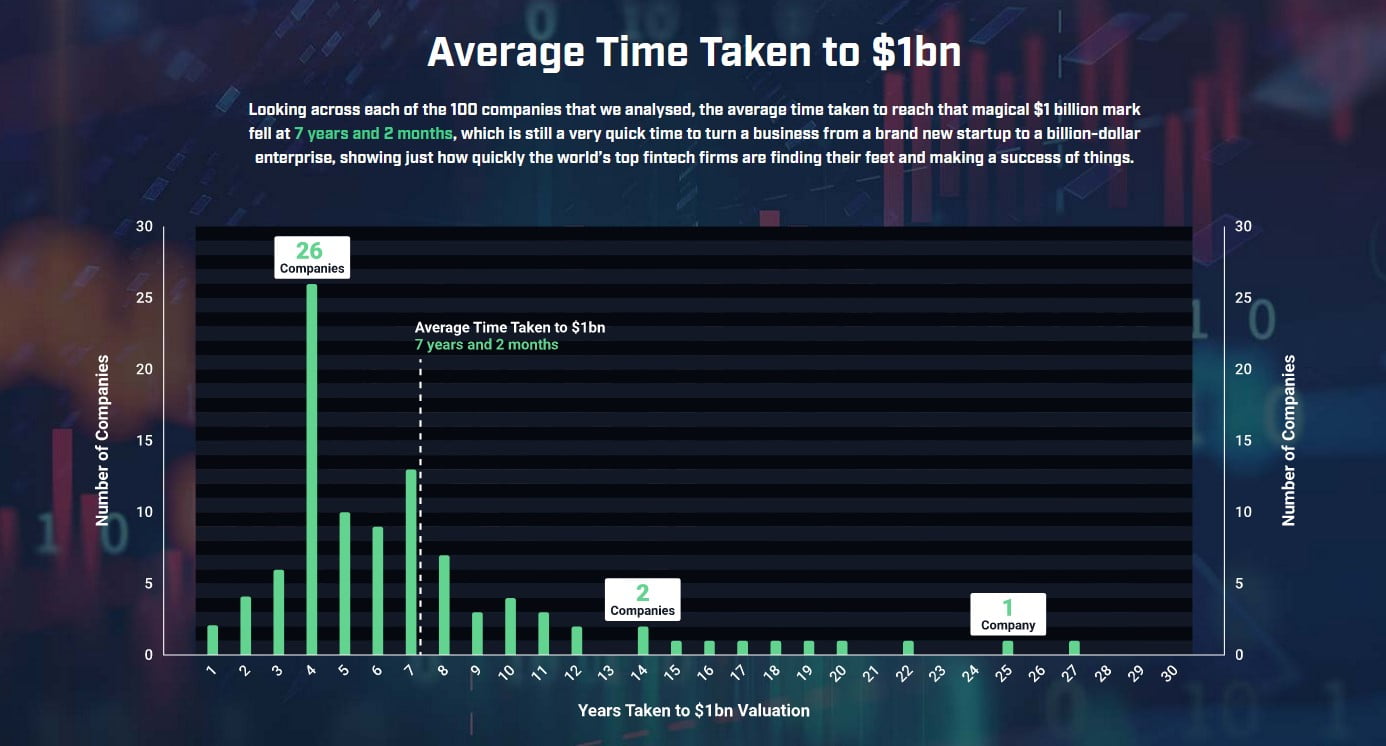 Looking at all 100 companies, Traders of Crypto found that the average time taken to reach that lucrative billion-dollar mark fell at 7 years and 2 months. Taking a new startup to a billion-dollar enterprise is an impressive feat and highlights the fast growth of the industry. Those in Australia had the quickest journey to $1bn, doing so in 4 years, on average, while those in the Netherlands took 14 years.
Some countries have had more success than others in producing billion-dollar fintech firms. Out of the 100 companies, 46 are based in the United States, 13 were founded in China, and 10 in the UK.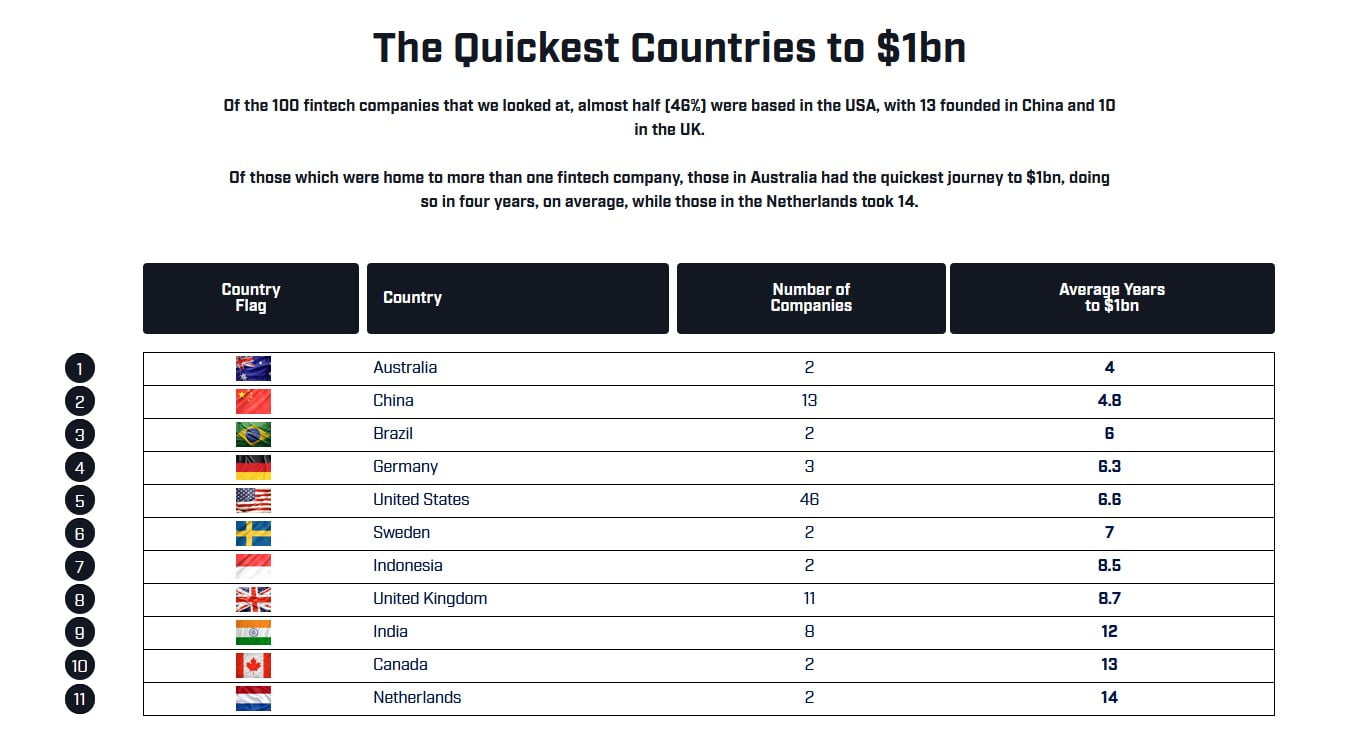 You can view the full findings of the Fintech Billion research here.
Updated on