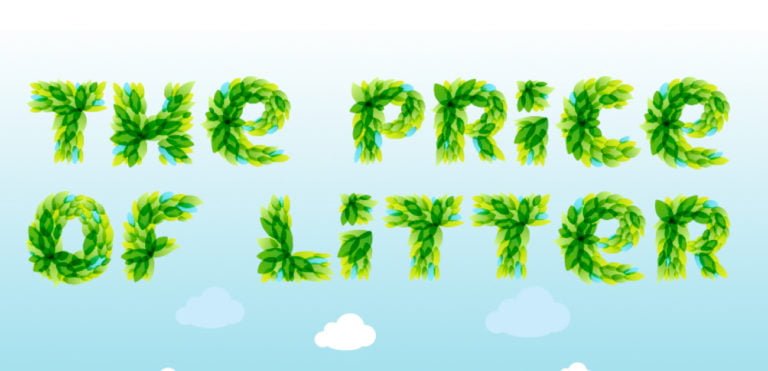 Like it or not our society creates huge amounts of litter every year. The consequence of our excessive use of plastic over the last decade or so is now causing unprecedented damage to our planet, wildlife and ecosystem, not to mention the enormous financial cost to clear the mountains of refuse that we produce on a regular basis.
It might not seem to be too terrible in the big picture to drop a little litter or to simply throw away an item rather than recycling it. However, if every person in the UK did this with a population of almost 66 million then that would amount to an awful lot of litter. Research by finance experts Money Guru shows that 62% of the population will throw litter away at some point, but it is a telling fact that only 28% admit to it. Gates Capital Management Reduces Risk After Rare Down Year [Exclusive]
Gates Capital Management's ECF Value Funds have a fantastic track record. The funds (full-name Excess Cash Flow Value Funds), which invest in an event-driven equity and credit strategy, have produced a 12.6% annualised return over the past 26 years. The funds added 7.7% overall in the second half of 2022, outperforming the 3.4% return for Read More
Chewing gum, cigarette butts, fast food containers and plastic bottles are the most likely things to be littered. Much of this waste finds its way into our rivers and from there into our oceans and when you consider that this plastic is virtually indestructible then you can see why we have such a huge problem.
There are over 38 million plastic bottles used every day in the UK with only just over ½ of these ever making into recycling, along with 200 million cigarette butts littered each and every day, and an estimated 10 million tonnes of waste from the fast food industry then perhaps you can begin to see the extent of the problem.
There are estimated to be around 270 thousand tonnes of plastic waste in the ocean, although an exact measurement is impossible. Huge islands of rubbish float around many of our seas causing untold harm to our wildlife either through fish becoming caught in them or through being ingested. More than a third of the fish caught around the UK coast was found to be contaminated with plastic and this in turn contaminates the human food chain.
Statistics show that over 1million birds and 100,000 sea mammals die through contact with litter either by ingesting or becoming trapped by it.
Furthermore, that is only the oceans, on land more that 18 million tonnes of waste are dumped into landfill every year and Britain is one of the worst offenders in the world. These dumps are prime areas for scavengers such as rats and mice, and this in turn brings risk of disease to the populace.
Statistics also show that areas of high littering also encourage poor social skills, anti-social behaviour and poor general health, both mental and physical, creating a downward spiral of decay.
Knowing that the enormous cost of clearing all this rubbish comes out of the tax payers pocket might just encourage you to at least begin to make informed choices about the packaging you purchase and how you dispose of it. After all we only have one planet and if we destroy it then we have no future.