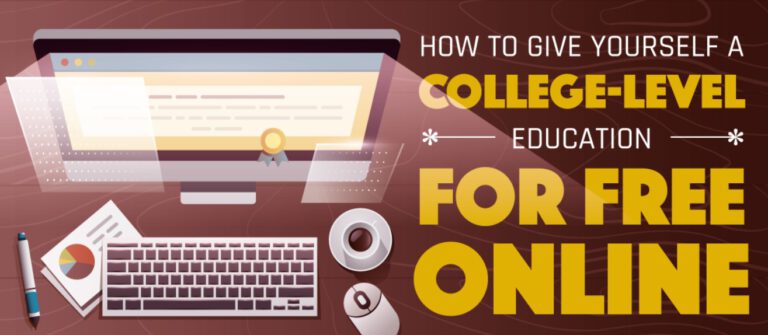 The formal college degree system in the United States is broken.  Costs have tripled in a single generation, bringing food and housing insecurity to millions while they pursue higher education.  The average learner takes 20 years to pay off student loans, all for a job that, in 73% of cases, does not relate to their degree.  While an educated workforce is still necessary for our modern economy, we should explore alternatives to our broken system.
Q2 2021 hedge fund letters, conferences and more
The truth is, self education is right at our collective fingertips.  Autodidactism, or self-teaching methods, are growing in popularity.  Throughout history, people who were self-taught in whole or in part have made contributions to human society.  People as different as abolitionist Fredrick Douglass and Apple founder Steve Jobs are united in how they obtained knowledge.  With the advent of the internet, the ranks of autodidacts can swell to unprecedented levels.
EXCLUSIVE: Lee Ainslie's Maverick Had A Challenging 2Q
Maverick USA was down 3.3% for the second quarter, while Maverick Levered was down 2.1%. Maverick Long Enhanced was up 8%. Year to date, Maverick USA is up 31.8%, while Maverick Levered has gained 49.3%. Maverick Long Enhanced has returned 9.9% for the first six months of the year. Maverick Capital is a long/ short Read More
Finding Free College Level Education Online
Finding a college level education online is easier than you think.  Ironically, the very universities that charge obscene amounts for formal degrees also offer free courses on their website.  MIT, Harvard, and UC Berkeley are among the many who have web courses open to all who want to participate.  Aggregate sites like College Cliffs and Coursera also compile the best courses from a variety of universities for user convenience.
Yet college websites aren't the only place you can go for a self-taught college education.  You can find expert-made courses on Khan Academy, Udemy, and TEDEd.  MOOCs, or Massive Open Online Courses, are free for anyone to enroll in.  Perhaps the most famous MOOC is LinkedIn Learning, which lets people who complete their courses post their achievements to their profile for the professional world to see.  For those who don't learn well in the traditional classroom format, Codecademy and SkillShare teach based on interactivity and project completion.
With so many chances to educate yourself for free, the most important part of self-taught education is finishing it well.  Having in-demand knowledge of a useful skill or subject means little if you can't demonstrate it for peers or employers in a meaningful way.  Here are a few tips to keep you on course: minimize distractions by working in a quiet place, set realistic goals to keep you on track, and always keep in mind why you want to learn.  As famous American writer Isaac Asimov once said, "self-education is, I firmly believe, the only kind of education there is."

Infographic Source: CollegeCliffs